Metro Central Enhancement Grants
Grants to Oregon Nonprofits, Schools, and Agencies in
the Metro Central Area for Neighborhood Improvements

Oregon Metro

08/01/17

09/15/17 Midnight
Grants ranging between $10,000 to $50,000 to Oregon nonprofits, schools, government agencies, and faith groups for neighborhood improvements, wildlife habitat enhancements, and recreational opportunities in the Metro Central area.

Metro's community enhancement grants have helped improve neighborhoods where the region's solid waste transfer stations are located including North and Northwest Portland, Forest Grove, Oregon City, Troutdale, Sherwood and Wilsonville. This area stretches along the west side of the Willamette River from the Northwest Neighborhood Association to Linnton, along with North Portland's Cathedral Park neighborhood and an area around the St. Johns Bridge. See the attached target area boundary map for boundary details.

Project Goals: Projects shall meet one or more of the following goals:
1. Improve the appearance or environmental quality of the community.
2. Reduce the amount or toxicity of waste.
3. Increase reuse and recycling opportunities.
4 Result in rehabilitation or upgrade of real or personal property owned or operated by a nonprofit organization having 501(c)(3) status under the Internal Revenue Code.
5. Result in the preservation or enhancement of wildlife, riparian zones, wetlands, forest lands and marine areas, and/or improve the public awareness and the opportunities to enjoy them.
6. Result in improvement to, or an increase in, recreational areas and programs.
7. Result in improvement in safety.
8. Benefit youth, seniors, low-income persons or underserved populations.

Community enhancement grants are intended to serve people within the target area of all ages and abilities from all backgrounds. Metro encourages applications for projects that involve the leadership and meaningful participation of people of color, immigrants, elders, youth, those with disabilities, low-income residents, and other underrepresented groups.

$236,000

Application requests are typically between $10,000 to $50,000.

Grants typically cover one year (Jan. 1 through Dec. 31, 2018), although the committee will consider grants requesting up to two years to complete.

Community groups, neighborhoods, nonprofits, schools and school groups, government agencies, faith groups and service groups with nonprofit or other tax-exempt status may apply for this grant opportunity.

A project must meet all of the following criteria to be eligible for funding:
1. The project must be located in the solid waste community enhancement area boundary as specified by the solid waste community enhancement committee or the project must benefit individuals or programs located inside the solid waste community enhancement area boundary.
2. The project applicant must be:
a. A non-profit organization, including without limitation a neighborhood association or charitable organization with 501(c)(3) status under the Internal Revenue Service; or
b. A local government, local government advisory committee, department or special district provided that they include documented support from the local government executive officer.
3. The project must not be used to replace any other readily available source of federal, state, local or regional funds.
4. The project must not promote or inhibit religion.
5. The project must not discriminate based on race, ethnicity, age, gender, or sexual orientation.
6. If the project is located on private land, the project application must establish a clear public benefit and must document landowner permission.

All projects must have written landowner permission at the time of application.

Programs may be conducted on Metro property by other eligible organizations or individuals by obtaining a Metro special use permit.

An information session will be held on Tuesday, Aug. 1, from 3:00 to 4:30 p.m. at the Metro Regional Center, 600 NE Grand Ave., room 270.

Grants are awarded on a reimbursement basis. This means funds are not available up front, but are reimbursed for approved project expenses. Metro pays invoices within 30 days of approval of grantee's reimbursement request.

Overhead costs are reimbursable up to ten percent (10%) of the total grant award.

Timeline:
- July 2017: Availability of grant funds announced
- August 1, 2017, 3 to 4:30 p.m.: Optional info session at Metro (600 NE Grand Avenue, Portland, room 270)
- Sept. 15, 2017 by midnight: Applications due to Metro
- December 2017: Grant awards announced
- Jan. 1, 2018: Metro grant funds available
- Dec. 31, 2018: Projects completed (two-year grants completed by Dec. 31, 2019)

Before starting your grant application, please review the funding source's website listed below for updates/changes/addendums/conferences/LOIs.
Apply online: https://zoomgrants.com/gprop.asp?donorid=2199&limited=1489

Molly Chidsey, Community Partnerships Project Manager
503-797-1690
molly.chidsey@oregonmetro.gov

Kimberlee Ables, Program Assistant
Kimberlee.Ables@oregonmetro.gov
503-797-1651

USA: Oregon: Neighborhoods of Forest Park, Linnton, Northwest District Association and the Northwest Industrial area, as well as a portion of Cathedral Park and the St. Johns Bridge

Aging/Seniors
Arts and Culture
Capital Funding
Children
Community Services
Disabilities
Economic Development
Elementary Education
Environment
Faith Based
Financial Assistance
Health and Medical
Housing
Minorities
Other
Pets/Animal/Wildlife
Preservation
Secondary Education
Sports & Recreation
Transportation
Youth/Out-of-School Youth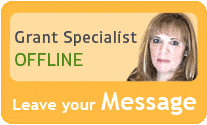 Our team of researchers and grant specialists review hundreds of funding resources daily to make sure GrantWatch.com provides members with the most up-to-date grants.
We have grants for: