Community Development Block Grant (CDBG)
Grants to Henderson, Nevada Nonprofits, Agencies, IHEs, and CBDOs for
Community and Economic Development for Middle to Low-Income Families

City of Henderson

10/25/17

11/16/17 3:00 PM
Grants to Henderson, Nevada local governments, government agencies, nonprofits, IHEs, and community based development organizations for community programs that create economic opportunity, provide housing, and create appropriate living environments. Funding is intended to principally benefit low and moderate income persons and households.

All CDBG activities must meet at least one of three National Objectives; to principally benefit low/moderate income persons, to prevent or eliminate slums, and/or to meet an urgent need.

The following list provides examples of eligible CDBG activities. These include, but are not limited, to:

1. Community Facilities and Improvements – neighborhood centers, senior centers, recreational facilities, centers for the handicapped, public utility facilities, street improvements, storm sewers, flood and drainage facilities, solid waste disposal facilities, and water systems;
2. Development – land acquisition and disposition, relocation assistance and debris removal;
3. Rehabilitation and Preservation – rehabilitation of homes, public housing modernization, code enforcement, historic preservation and removal of architectural barriers;
4. Economic Development – public facilities rehabilitation, commercial and industrial facilities development, job creation or retention activities, commercial/industrial property improvements;
5. Administration – planning, environmental studies, application for Federal programs, and technical assistance to citizens;
6. Public Services – support services, employment, youth or senior activities, childcare, health, case management, drug abuse programs, education programs

The new program year begins July 1, 2018.

Organizations with State & Federal Tax Exempt determinations in effect are eligible to apply for CDBG. Eligible organizations include:
1. Units of local government;
2. Other governmental entities or public agencies;
3. City of Henderson departments;
4. Private or public non-profit organizations, including institutions of higher education;
5. Community Based Development Organization (CBDO)

The following list provides examples of ineligible CDBG activities. They include the construction or rehabilitation of:
A. Buildings and facilities for the general conduct of government;
B. Sports arenas, auditoriums, concert halls, cultural and art centers, convention centers, museums, and similar facilities that are used by the general public primarily as spectators or observers;
C. Private schools, generally including elementary, secondary & colleges, but excluding neighborhood facilities or in which classes in practical/vocational activities may be taught;
D. Airports, public transit, or terminals or stations and other mass transportation facilities;
E. Hospitals and other medical facilities open to the public generally, but excluding a neighborhood facility or senior center in which health services are offered;
F. Treatment facilities for sewage or liquid industrial waste;
G. The purchase of equipment or construction equipment;
H. Operating and maintenance expenses;
I. General government expenses;
J. Political activities;
K. New housing construction;
L. Income payments.

The City of Henderson Neighborhood Services Division will conduct a CDBG Application Assistance Workshop on Wednesday, October 25, 2017 at 10:00 a.m. at the Community Development Department, Council Chambers Conference Room, 1 st floor, 240 Water Street, Henderson, NV 89015, to give an overview of the program, provide program application assistance and to answer any questions. Attendance at the workshop is not required.

Schedule of dates and events:

- Wednesday, October 18, 2017: Applications Available
- Wednesday, October 25, 2017: CDBG Application Assistance Workshop at 10:00a.m.
- Thursday, November 16, 2017: Applications Due by 3:00 p.m.
- Wednesday, December 13, 2017: PAC Meeting FY 2018/2019
- Tuesday, January 09, 2018: Applicant Oral Presentations to PAC, Day 1
- Wednesday, January 10, 2018: Applicant Oral Presentations to PAC, Day 2
- Monday & Tuesday, January 12, 2018: PAC Site Visits (if necessary), 9:00 a.m. to 5:00 p.m.
- Wednesday, January 17, 2018: Finalize PAC Funding Recommendations
- Thursday March 14, 2018: Begin Public Review & Comment Period
- Monday, April 16, 2018: End Public Review & Comment Period
- Tuesday, April 17, 2018: Public Hearing and City Council Approval of Third-Year Action Plan for FY 2018/2019
- Tuesday, May 15, 2018: Fourth-Year Action Plan due to HUD Las Vegas Office
- Sunday, July 1, 2018: Start of CDBG Fiscal Year 2018/2019

Before starting your grant application, please review the funding source's website listed below for updates/changes/addendums/conferences/LOIs.
Online application: https://zoomgrants.com/gprop.asp?donorid=2087&limited=1490

702-267-2028
Stacey.Youngblood@cityofhenderson.com

240 S. Water St.
Henderson, NV 89015

USA: Nevada: Henderson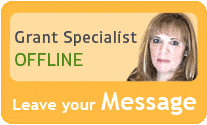 Our team of researchers and grant specialists review hundreds of funding resources daily to make sure GrantWatch.com provides members with the most up-to-date grants.
We have grants for: