2018 CCAASE Grant
Grants to Telluride, Colorado Nonprofits
for Arts and Community Services

Town of Telluride - Commission for Community Assistance, Arts and Special Events (CCAASE)

09/25/17 Midnight MDT
Grants to Telluride, Colorado nonprofit organizations to provide arts programming and community services. The goal of this program is to develop, encourage, and maintain a local environment that is conducive to citizen welfare, athletic, educational, and arts-based community organizations.

Arts and Special Events Grants:

Grants are made to arts organizations, special events, and art-based educational organizations.

The arts and special events community may receive grants to support activities within the Town of Telluride that address the CCAASE mission to develop, maintain, and encourage the expansion of an environment conducive to festivals, performing arts, visual arts, and special events.

Community Support Grants:

Grants are made to service (human, welfare, and community), athletic, and educational organizations.

Community support organizations may receive grants to support activities and programs that are accessible to Town of Telluride community and encourage the development of an environment conducive to healthy community organizations that provide programs for citizen welfare and education in the region.

The funding period is January 1 through December 31, 2018.

Arts and Special Events Grants:

CCAASE will consider proposals from organizations and special events that meet the following eligibility criteria:
1. Applications will be accepted from organizations and events that provide educational, artistic, entertainment and cultural opportunities for the public to participate in within the Telluride Town limits.
2. Special event and festival applicants must have completed all CCAASE Calendar application requirements corresponding to the year of application.

Community Support Grants:

CCAASE will consider proposals from community organizations that provide programs for citizen welfare and education. Programming and activities shall be accessible to the Town of Telluride community.

The following criteria apply to all applicants:

1. Only one (1) application may be submitted per organization.

2. Applicants may apply as a 501(c)3 organization, or under the umbrella of a 501(c)3 organization with a compatible mission statement. A letter of agreement between the applicant and any umbrella organization, written by the umbrella organization, must be included with the grant application (a sample letter of agreement is posted on the Town's website). The letter of agreement must outline the responsibilities of the two organizations, including:

-Umbrella organization mission statement, including a statement about how the missions of the umbrella and applicant organizations are compatible;
-Copy of the resolution by the umbrella organization accepting the applicant;
-Budget and program administration;
-Whether applicant organization pays a financial sponsorship to the umbrella organization for administration
-Ownership of names, products and so forth; and
-Contact information for the person at the umbrella organization who oversees the applicant's program administration.

Note: If funded, the check will be issued to the umbrella organization for dispersal to the applicant.

3. Colorado nonprofit applicants with no 501(c)3 certificate, or umbrella organization may apply and be granted funds with stipulations such as: staggered payments, periodic reports, presentations to CCAASE, and so forth.

4. Extra information or material may not be sent to members of CCAASE. Please do not discuss your grant with CCAASE members during the grant process (September 2017 through January 2018).

5. At a minimum, the applicant organization shall have a board of directors that meets the following requirements:

-Composed of at least three (3) members
-Meet regularly with documented agendas, minutes, etc.

6) Organizations that currently receive funding from their own mill levy tax assessment or through the Town of Telluride (including, but not limited to, revenues from property tax, sales tax, excise tax, fees, pass through funding, appropriated budget line items, appropriations through the Affordable Housing or Open Space Funds, etc.) are ineligible.

Programming and events to which any of the following criteria or uses applies will not be considered for funding:
1. Debt and deficit reduction;
2. Out of town activities (Arts and Special Events Grants);
3. Commercial (for-profit) enterprise or activities; and
4. Capital Improvements.

If you are a first-time applicant, you are encouraged to contact the Parks and Recreation Department of the Town of Telluride for guidance. However, please do so well in advance of the application deadline.

Grant applications are due by midnight (MDT) on Monday, September 25, 2017.

CCAASE will select and notify applicants for random interviews each year for updates on your organization. If selected, applicant will be required to have a representative present at the determined CCAASE meeting at 12:00 PM in Rebekah Hall located at 113 W. Columbia.

Before starting your grant application, please review the funding source's website listed below for updates/changes/addendums/conferences/LOIs.
John Wontrobski
jwontrobski@telluride-co.gov

USA: Colorado: Town of Telluride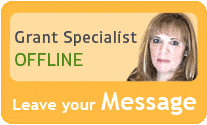 Our team of researchers and grant specialists review hundreds of funding resources daily to make sure GrantWatch.com provides members with the most up-to-date grants.
We have grants for: