Community Vitality Grant Program
Grants to Ontario Charities to Address Community
Issues in the London and Middlesex Region
Agency Type:
Foundation / Corporation

London Community Foundation

03/21/17

07/18/17 2:00 PM
Grants to Ontario registered charities for innovative programs, projects, and initiatives that will ultimately change the way that individuals in the City of London and/or Middlesex County deal with pressing community issues. Stage One applications are due by March 21.

The grant program supports projects that specifically tackle pressing social issues identified in the Foundation's Vital Signs report. The following are the identified Vital Signs issue areas for 2017:

- Health and wellness, which includes mental and physical well-being
- Housing, which is focused on homelessness and access to affordable housing in the community
- Gap between rich and poor, which focuses on poverty and income inequality
- Environment projects that focus on the community's environmental health, including air quality, water, energy use, and forest cover
- Getting started projects that focus on employment and other opportunities that are available to groups that are starting their lives in the community, such as newcomers and youth
- Learning projects that focus on the educational attainment of community members as well as literacy for children, youth, and adults
- Arts and culture
- Belonging and leadership
- Economy
- Work
- Safety
- Transportation
- Food
- Youth

The Foundation is interested in supporting "game changing" solutions that demonstrate the potential to generate positive change in the community, and that address one of the issue areas listed above. For the purposes of these grants, the Foundation defines "Game Changing" as follows:

A game changing idea proposes an approach to tackling a London Community Foundation defined community issue area in a way that:

1. Is substantively new for London and Middlesex;
2. Proposes significant change to the current state of affairs, as follows:
- Is a new approach to an old problem
- Takes a bad trend and makes it better (i.e., reverses an unfavourable "curve")
- Improves results of current methods by a substantial margin
- Fills an important gap in the community

3. Is innovative while still accountable and measurable; and
4. Benefits London by improving, or leveraging resources/investments.

In 2017 London Community Foundation will be giving away up to $1 million in grants.

Proposals that create partnerships and demonstrate commitment to collaboration are especially favored. Usually, this means applicants will have looked at opportunities to leverage existing or new funding resources in the community in addition to the London Community Foundation.

$1,000,000

Grant requests may be made for one, two, or three years.

Applicant Eligibility and Roles:

- Although there may be two or more organizations collaborating on an application, only one organization may serve as the Applicant Charity.

- The Applicant Charity must be a registered charitable organization with the Canada Revenue Agency at the time of submitting its application and maintains this status. The Applicant Charity must be committed to the planning and implementation of the proposal with one or more Co-Applicants, (if applicable), and also to receiving and managing the funds should the proposal receive a Community Vitality Grant.

- A Co-Applicant is an organization, not necessarily a registered charity, committed to working with the Applicant Charity in the planning and implementation of the proposal should it receive a Community Vitality grant.

- An Applicant Charity or Co-Applicant may not include, as part of its senior administration, a: London Community Foundation employee, family member of a London Community Foundation employee, member of the London Community Foundation Board of Directors, or a member of a London Community Foundation Committee.

- London Community Foundation does not entertain further requests from successful applicants to fund the same proposal/initiative in subsequent years.

Application Process:

- The Stage One Application Cycle opens on January 10, 2017 and closes on March 21, 2017.
- Applicants Selected for Interviews will be notified by April 26, 2017.
- Selected Applicants will be interviewed by the London Community Foundation Grants Committee before May 12. Interview findings will be used to identify applicants to proceed to Stage Two.
- By May 18, all Applicants will be notified as to whether they are invited to proceed.
- The Stage Two Submission must be made by July 18 at 2:00 PM using the Foundation's online application system.
- Stage Two Submissions will be reviewed by the Grants Committee and by August 10, applicants will receive confirmation of their interview date, time, and questions/points of clarification to address.
- Interviews will take place on August 22 and 23.
- Each Applicant will be notified by September 29 as to whether they will receive a Community Vitality Grant.

Deadline Dates:
Stage One: March 21, 2016 at 2:00 PM.
Stage Two: July 18, 2016 at 2:00 PM.

Application Submission:

To draft your application offline, download a PDF version of the form from the Supporting Documents section below.

In addition to the draft application, the following additional resources are available for download in PDF format from the Supporting Documents section below:

1. Terms and Conditions
2. Cycle Overview and Elements of an "Ideal" Proposal
3. Frequently Asked Questions
4. Game Changing Definition
5. London's Vital Signs* / Canada's Vital Signs

*Please Note: The 2016 Vital Signs report shared data through the lens of mental health. The 2017 Community Vitality grant program is open to proposals addressing any one or more of the Vital Signs issue areas and is not limited to mental health proposals.

Before starting your grant application, please review the funding source's website listed below for updates/changes/addendums/conferences/LOIs.
To begin working on the online application, click here to access the application portal: https://londoncf.fluidreview.com/

Only submissions made through the online application system will be considered.

For questions, contact Lori Runciman, Grants Director, at lrunciman@lcf.on.ca or grants@lcf.on.ca, or call: 519.667.1600 ext. 105.

City of London and Middlesex County

Canada: Ontario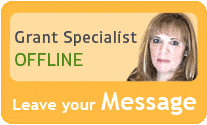 Our team of researchers and grant specialists review hundreds of funding resources daily to make sure GrantWatch.com provides members with the most up-to-date grants.
We have grants for: