Old National Bank (ONB) Foundation Grants
Grants to USA Nonprofits in Multiple States for Economic
Development, Housing, Education, and Financial Literacy
Agency Type:
Foundation / Corporation

Old National Bank (ONB) Foundation

07/21/17 12:00 Noon CST/1:00 PM EST Receipt
Grants ranging from $7,500 to $10,000 Indiana, Illinois, Kentucky, Michigan and Wisconsin nonprofit organizations to benefit communities where the funding source has a business presence. Applicants seeking large grants, capital campaigns, and strategic investments must contact program staff prior to applying. The Foundation seeks to foster communities that strive for impactful economic development, excellence and equity in education, and improved quality of life.

When reviewing proposals, preference is given to funding opportunities/initiatives that:

-Fit closely with the Foundation's funding priorities
-Address community needs related to the Foundation's funding priorities
-Include financial commitments from a variety of sources
-Utilize an effective evaluation plan specific to the proposed funding opportunity/initiative
-Demonstrate measurable goals and outcomes

Types of Grants:

Developing Partnerships: The Developing Partnerships Grant Application is open to 501(c)(3) nonprofit organizations that are seeking to carry out programs related directly to the Foundation's funding priorities, mission and vision.

Habitat for Humanity: This grant application is open to Habitat for Humanity organizations that are located within the Old National Bank's corporate footprint and are requesting funding for a house build or program related to affordable homeownership.

Funding Priorities:

Funding will target innovative programs that enhance the quality of life within the Foundation's communities in support of the following strategic initiatives, which are Economic Development, Workforce Development, Affordable Housing, Adult Education, Financial Literacy and Early Education. Priority consideration is given to programs that target low- to moderate-income families.

Examples of funding priorities with measurable outcome focus areas include:

Economic Development
-Increase neighborhood revitalization initiatives
-Improve long-term sustainability of organizations in addressing community needs
-Strengthen community resource infrastructure

Workforce Development
-Build skills/knowledge
-Increase entrepreneurship initiatives
-Increase access to business coaching
-Increase job creation and retention opportunities

Affordable Housing
-Increase homeownership opportunities
-Promote multi-family housing developments
-Enhance neighborhood stabilization and vitality
-Improve household stability

Adult Education
-Improve education or achievement gain
-Improve employment entry or retention
-Increase enrollment in adult education and literacy programs
-Improve graduation retention

Financial Literacy
-Build knowledge/skills in savings, budgeting and debt management
-Build knowledge/skills in banking services
-Improve financial behaviors

Early Education
-Improve engagement of children benefiting from educational opportunities
-Increase access to quality early childhood education services
-Increase access to impactful mentoring programs

The average annual grant amount is between $7,500 and $10,000.

To be considered for grant funding, organizations must:

-Be a nonprofit organization and have obtained recognition of tax-exempt status under Section 501(c)(3) as a public charity under Code 509(a) and in good standing. (If an organization is exempt under Section 509(a)(3), it must be Type I or Type II)

-Have their primary organization's address located within the Old National footprint

What the Foundation looks for in an applicant organization:
-Fiscal stability
-Mission closely related to the Foundation's priorities
-Strong leadership/governance
-Diverse board and staff; reflective of the community being served

The ONB Foundation does not provide funding for the items or organizations below. This is not an exhaustive listing. Additional restrictions may also apply.

The Old National Bank Foundation does not provide funding for the following:
-Requests that will be used mainly for salaries or general operations
-School clubs/organizations, including, but not limited to bands, athletic or academic teams, booster clubs, PTO/PTA
-Meals, tickets, dues, memberships, fees, travel, tuition, subscriptions and other tangible benefits
-Meetings, conferences, workshops
-Childcare fees/subsidies or K-12 tuition
-Sponsorships, fundraisers, races, telethons, marathons, benefits, banquets, galas, golf tournaments, festivals or other events
-Individuals
-Scholarly or medical research
-Endowments or scholarships
-Summer programs or camps and field trips
-Feasibility studies, project research or development phases, including the costs of hiring consultants or planners
-Organizations that discriminate on the basis of race, culture, gender, sexual orientation, age or religion
-Political, labor, military, veteran's, international or fraternal organizations
-Programs administered by religious organizations for religious purposes
-Debt retirement or funding of any activity that is already completed
-Contests, Competitions, Athletics, Pageants, or Talent Contests
-A 509(a)(3) Type III supporting organization charity

The Old National Bank Foundation contributes annually to the United Way throughout the Bank's footprint. Due to this contribution, United Ways are not eligible for other grant funding opportunities.

The Foundation's grant cycles are open for approximately 25 - 30 business days. Please submit your grant application well before the deadline to ensure receipt of your application.

Board Meetings/Application Period
-March 22, 2017/Jan 3-Feb 6 at 12:00 Noon CST/1:00 PM EST
-June 14, 2017/Mar 27-Apr 28 at 12:00 Noon CST/1:00 PM EST
-September 13, 2017/June 19-July 21 at 12:00 Noon CST/1:00 PM EST

Applicants should expect a period of up to 8-10 weeks from application deadline to final decision-making.

Grants are awarded on a competitive basis and, if approved, the grant amount may be lower than your original request.

Large-scale initiatives, capital campaign or strategic investment requests will be accepted by invitation only – please email an overview/executive summary of this funding opportunity for initial review by Foundation staff.

FAQ:
https://www.oldnational.com/about/community/giving/foundation/foundation-faq

Note: Some requests that are not eligible for funding through the Old National Bank Foundation may be eligible for a sponsorship. Please visit the Sponsorship section of the website to learn more:
https://www.oldnational.com/about/community/giving/sponsorships

Before starting your grant application, please review the funding source's website listed below for updates/changes/addendums/conferences/LOIs.
Apply for Developing Partnership Grants:
https://www.grantrequest.com/SID_656?SA=SNA&FID=35097

Apply for Habitat for Humanity:
https://www.grantrequest.com/SID_656?SA=SNA&FID=35099

GrantsandSponsorships@oldnational.com

Foundation Grants are limited to organizations that have their main office located in a community in which an Old National Bank is located: https://www.oldnational.com/locations

USA: Illinois; Indiana; Kentucky; Michigan; Wisconsin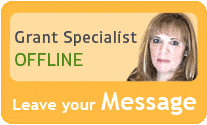 Our team of researchers and grant specialists review hundreds of funding resources daily to make sure GrantWatch.com provides members with the most up-to-date grants.
We have grants for: