Local Acquisitions for Natural Diversity (LAND) Grant Program
Grants to Massachusetts Municipal Conservation
Commissions for Land Acquisition Projects

Massachusetts Executive Office of Energy and Environmental Affairs (EEA)

05/17/17

07/12/17 3:00 PM Receipt
Grants to Massachusetts municipal conservation and agricultural commissions to acquire land for the purposes of natural resources preservation and passive outdoor recreation. Workshops are scheduled for May 17 and May 18. Questions will be accepted through June 28.

The LAND Program (formerly the Self-Help Program) was established in 1961 to assist municipal conservation commissions in acquiring land for natural resource protection and passive outdoor recreation purposes. The grant provides reimbursement funding for the acquisition of land or a conservation restriction, as well as for limited associated acquisition costs.

Lands acquired may include forests, fields, wetlands, wildlife habitat, unique natural, historic or cultural resources, and some farmland. Access by the general public is required. Appropriate passive outdoor recreational uses such as hiking, fishing, hunting, cross-country skiing, and bird watching are encouraged.

The LAND Grant Program is part of the Baker Administration's goal of protecting and enhancing outdoor recreation opportunities, conserving natural resources and open space, and addressing climate change. It is part of a longstanding tradition of protecting the Commonwealth's rich natural heritage for generations to come.

Eligible Projects and Scope of Work:

1) Purchase land in fee simple

2) Purchase a Conservation Restriction (CR)

Allowable Uses:

The LAND grant program requires properties to provide passive recreational opportunities to the public. Each property and community has unique characteristics that will guide what specific uses are appropriate; permitted passive uses are determined by the municipality, and must be approved by EEA. Grant recipients are required to prepare and submit a Baseline Documentation Report and Land Management Plan, in which the specific activities to be permitted and prohibited are defined. No major alteration of uses may be made without prior approval of EEA. Projects to acquire a CR over property to remain in private ownership must still provide public passive recreational opportunities.

Permitted uses: Conservation; public passive recreation; limited, sustainable agriculture and/or forestry that is compatible with conservation and passive recreation. Permitted uses are subject to EEA approval.

Examples of permitted uses: hiking, biking, swimming in a natural waterbody, hunting, fishing, skiing, wildlife viewing, environmental education, community gardens, approved timber management or agriculture, and camping.

Costs eligible for reimbursement include all approved project costs incurred within the grant recipient's contract period, including:

-Property acquisition
-Recording fees
-Title search
-Survey
-Stewardship activities
-Appropriate access project

Previously Developed Land and Brownfields:

Communities may receive LAND funding to acquire property that needs remediation or restoration, and are encouraged to submit applications for such projects. However, properties must be adequately remediated for the proposed use prior to reimbursement. This requires careful planning and timely action by the applicant.

Applicants are advised to review the guidelines (attached below) for more information regarding previously developed land and brownfields.

Maximum Award Amount: $400,000

Contracts will end on June 30, 2018 for FY 2018 awards and June 30, 2019 for FY19 awards. Extension of a contract is at the sole discretion of EEA.

Eligible applicants are municipal conservation and agriculture commissions.

Applicant municipalities must meet the following requirements:

1) Open Space and Recreation Plan

Have an approved Open Space and Recreation Plan (OSRP) on file with the EEA – Division of Conservation Services (DCS), or submit a draft plan by the LAND application deadline. To be eligible to apply with a draft OSRP, community must have completed its public participation process. If awarded a grant, completion of its OSRP will be a condition of final payment. Assistance in preparing OSRPs may be available for small communities with a population 6,000 or below.

2) Have no unresolved protected open space conversion issues with the Executive Office of Energy and Environmental Affairs (EEA).

3) Obtain municipal approval for the acquisition

Municipalities must be authorized to appropriate, transfer from available funds, expend from its Conservation Fund, or borrow the total cost of the project stated in the LAND application. A municipality may vote to borrow funds in anticipation of state or federal reimbursement prior to receiving agreement of reimbursement (M.G.L. C. 44, §8C). The vote must designate the Conservation or Agriculture Commission to hold and manage the property for conservation and passive recreation purposes (M.G.L. C. 40, §8C), and it must authorize the application to, and acceptance of funds from, the LAND grant program (M.G.L. C. 132A, §11). Applicants are encouraged to consult the sample vote language contained in Attachment D, and must send draft warrant articles or council orders to DCS for review.

Exclusive of borrowing situations, and if the community wishes, reimbursements may be re- appropriated back into the community's Conservation Fund. Said authorization may be voted in the original article or submitted in subsequent Town Meeting or City Council votes; otherwise, reimbursements must be deposited into the General Fund as per Massachusetts General Law. Communities utilizing accounts funded by the Cape Cod Land Bank Act, other local land bank acts, or the Community Preservation Act, should consult with the Department of Revenue, Division of Local Services, for guidelines.

4) Community Preservation Act (CPA) and Cape Cod Land Bank Communities:

Successful grant applicants that have purchased real property interests for open space or recreational purposes using money from the Community Preservation Fund, or Cape Cod Land Bank Fund, must have on all such properties permanent conservation restrictions, within the meaning of M.G.L. Chapter 184, approved by the Secretary of EEA and recorded prior to reimbursement payment by EEA, as required by Section 12 of Chapter 44B or Chapter 293 of the Acts of 1998, respectively.

Multiple applications will be accepted from the same municipality.

Properties with any of the following characteristics are ineligible for funding:

1) Already permanently protected. Land that is already permanently protected under Article 97, through an EEA grant program, a CR, or Agricultural Preservation Restriction (APR), or other land protected under Article 97 by virtue of being acquired by a municipality for one of the purposes of Article 97, or being under the care and control of the conservation or park and recreation commission, or water department, will not be considered for funding. Privately-owned land enrolled in Chapter 61, 61A, or 61B, is not classified as permanently protected, and are eligible to receive funding. Chapter 61, 61A, or 61B land purchased no earlier than the posting date of this BID with the sole intention of pre-purchasing the land until the applicant receives a potential LAND grant will be eligible for funding. Any exercise of this exemption is at the risk of the non-profit organization or municipality. EEA does not guarantee to fund the project as a result of the exercise of this exemption.

2) Owned by an environmental nonprofit. Land owned by a 501(c)(3) nonprofit environmental or conservation organization is ineligible for funding, unless it was purchased no earlier than the posting date of this BID with the sole intention of pre-purchasing the land until the applicant receives a potential LAND grant. Any exercise of this exemption is at the risk of the non-profit organization or municipality. EEA does not guarantee to fund the project as a result of the exercise of this exemption.

3) Municipally-owned. Land already owned by the municipality, regardless of the purposes or controlling department, is not eligible.

4) Located in an Executive Office of Housing and Economic Development (EOHED) - Designated Priority Development Area (PDA), as shown on the South Coast Rail Corridor Plan,I- 495/MetroWest Development Compact Plan, Merrimack Valley Regional Plan, Central Massachusetts Land Use Priority Plan, Metro North Land Use Priority Plan, or other regional plan as they become available (if applicable).

Prohibited uses are active recreation or developed uses. Examples: athletic fields (baseball, soccer), off highway vehicles and off-road driving, pools, play structures, wells, golf courses; tennis courts; shooting ranges, enclosed dog parks; etc.

Ineligible project costs:
-Costs that are ineligible for reimbursement include any cost incurred outside of the contract period
-Staff salaries
-Legal fees
-Application preparation and submission costs
-21E compliance fees
-Brownfield cleanup costs
-Equipment or goods
-Appraisal
-Anything else determined by EEA to be ineligible

Information sessions will be held on the following dates:

-May 17, 2017 at 11:00 AM in Amherst at 101 University Drive, Suite C4

-May 18, 2017 at 11:00 AM in Boston at 100 Cambridge Street, 2nd Floor, conference room A

The workshop presentation and answers to any questions received in writing by June 28, 2017 will be posted on the DCS website. While not required, it is recommended that applicants attend the workshop. Send RSVP to Emmanuel Owusu (see contact details below).

Reimbursement ranges from 52% to 70% of the total project cost, and is based on the applicant municipality's equalized valuation per capita decile rank, available on the LAND website at:
http://www.mass.gov/eea/grants-and-tech-assistance/grants-and-loans/dcs/grant-programs/massachusetts-local-acquisitions-for-natural.html

Questions about this BID will be answered until June 28, 2017.

Applications must be received by 3:00 PM on July 12, 2017.

Awards for land acquisitions are estimated to be announced about 120 days after the grant application deadline, subject to budget finalization, with contract negotiations to begin immediately thereafter. A community should not expect to close on a property during calendar year 2017.

Before starting your grant application, please review the funding source's website listed below for updates/changes/addendums/conferences/LOIs.
Emmanuel Owusu
(617) 626-1187
emmanuel.owusu@massmail.state.ma.us

Executive Office of Energy and Environmental Affairs
100 Cambridge Street – Suite 900
Boston, MA 02114

BID ENV 18 DCS 01

USA: Massachusetts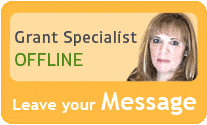 Our team of researchers and grant specialists review hundreds of funding resources daily to make sure GrantWatch.com provides members with the most up-to-date grants.
We have grants for: