Community Grants
Grants to Fort Worth Area, Texas Nonprofits, IHEs, and
Agencies for Breast Cancer Outreach and Treatment
Agency Type:
Foundation / Corporation

Susan G. Komen Greater Fort Worth

10/19/16

12/02/16 11:59 PM

Request a Grant Writer
Grants to Fort Worth Area, Texas nonprofit organizations, educational institutions, hospitals and medical facilities, and government agencies for breast cancer education, screening, treatment, and support services. Application workshops are scheduled for October 19 and 20. Programs must take place in Tarrant, Johnson, Hood, and Parker counties.

Komen Greater Fort Worth will award community grants to organizations that will provide breast health and breast cancer projects that address funding priorities, which were selected based on data from the 2015 Komen Greater Fort Worth Community Profile Report.

The funding priority areas are listed below in order of importance.

1) Priority 1: Programs that increase availability and access to quality breast cancer screening, diagnostic and treatment services for uninsured and underinsured. The Affiliate seeks to fund programs that provide no cost or low cost clinical services, financial assistance with co-pays/deductibles for diagnostic and treatment services, transportation assistance, interpreter services and/or patient navigation.

Patient navigation is a process by which a trained individual- patient navigator- guides patients through and around barriers in the complex breast cancer care system. The primary focus of a patient navigator is on the individual patient, with responsibilities centered on coordinating and improving access to timely diagnostic and treatment services tailored to individual needs. Patient navigators offer interventions that may vary from patient to patient along the continuum of care and include a combination of informational, emotional, and practical support (i.e., breast cancer education, counseling, care coordination, health system navigation, and access to transportation, language services and financial resources).

2) Priority 2: Programs that provide culturally appropriate, evidence-based breast cancer education and outreach that leads to documented age-appropriate breast cancer action such as talking to a doctor about personal breast cancer risk or getting a screening mammogram. The Affiliate seeks to fund programs that reach non-English speaking residents.

Funds may be used for the following types of expenses provided they are directly attributable to the project:
-Salaries and fringe benefits for project staff
-Consultant fees
-Clinical services or patient care costs
-Meeting costs
-Supplies
-Reasonable travel costs related to the execution of the program
-Other direct program expenses
-Equipment, not to exceed $5,000 total, essential to the breast health‐related project to be conducted
-Indirect costs, not to exceed 10 percent of direct costs. Indirect costs include rent, IT, administrative salaries and fringe benefits of project staff, and staff training and development.

The project must occur between April 1, 2017 and March 31, 2018.

Applicants must conform to the following eligibility criteria to apply. Eligibility requirements for the applicants must be met at the time of Application submission.

-Individuals are not eligible to apply. Applications will only be accepted from a nonprofit organization with 501(c)3 status (such as an educational institution, hospital or other medical facility, or a community organization) or a local/state government located in or providing services to one or more of the following locations: Tarrant, Johnson, Hood, or Parker Counties.

-Proposed projects must be specific to breast health and/or breast cancer and address the priorities identified in the Affiliate's 2015 Community Profile. If a project includes other health issues along with breast cancer, such as a breast and cervical cancer project, funding may only be requested for the breast cancer portion.

-All past and current Komen-funded grants or awards to applicant are up-to-date and in compliance with Komen requirements.

-Applicant has documentation of current tax-exempt status under the Internal Revenue Service code.

-If applicant, or any of its key employees, directors, officers or agents is convicted of fraud or a crime involving any other financial or administrative impropriety in the 12 months prior to the submission deadline for the application, then applicant is not eligible to apply for a grant until 12 months after the conviction. After such 12 month period, applicant must demonstrate in its application that appropriate remedial measures have been taken to ensure that any criminal misconduct does not recur.

Funds may not be used for the following purposes:
-Research, defined as any project or program with the primary goal of gathering and analyzing data or information.
-Education regarding breast self-exams/use of breast models
-Development of educational materials or resources
-Education via mass media (e.g. television, radio, newspapers, billboards), health fairs
and material distribution. These methods may be used to promote projects, but evidence-based methods such as 1-1 and group sessions should be used to educate the community and providers.
-Construction or renovation of facilities
-Political campaigns or lobbying
-General operating funds (in excess of allowable indirect costs)
-Debt reduction
-Fundraising (e.g. endowments, annual campaigns, capital campaigns, employee
matching gifts, events)
-Event sponsorships
-Projects completed before the date of grant approval
-Payments/reimbursement made directly to individuals
-Land acquisition
-Project-related investments/loans
-Scholarships
-Thermography
-Equipment over $5,000 total
-Projects or portions of projects not specifically addressing breast cancer

One workshop required for all applicants.

Workshops will take place at the Ridgmar Mall Community Center on the following dates:

-October 19, 2016 at 10:30 AM
-October 20, 2016 at 2:00 PM

To register, please email Sherrie Caraway at scaraway@komengreaterfw.org

Applications must be submitted online through GeMS by midnight on December 2, 2016.

Awards will be announced by April 1, 2017.

Before starting your grant application, please review the funding source's website listed below for updates/changes/addendums/conferences/LOIs.
Apply Online: https://affiliategrants.komen.org/Login2.aspx?APPTHEME=KOMEN

Sherrie Caraway, Operations Manager
817-735-8580
scaraway@komengreaterfw.org

Susan G. Komen Greater Fort Worth
2216 Green Oaks Rd
Fort Worth, TX 76116

Tarrant, Johnson, Hood, and Parker Counties

USA: Texas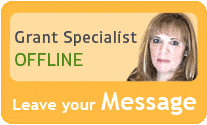 Our team of researchers and grant specialists review hundreds of funding resources daily to make sure GrantWatch.com provides members with the most up-to-date grants.
We have grants for: