21st Century Community Learning Centers (21st CCLC)
Grants to Missouri Nonprofits, For-Profits, Schools,
and IHEs for After-School Enrichment Programs

Missouri Department of Elementary and Secondary Education (DESE)

05/26/17

06/27/17 3:00 PM CT Receipt
Grants starting at $50,000 per year to Missouri nonprofits, for-profits, schools, school districts, and IHEs for the provision of after-school enrichment programs. Applicants may submit an Intent to Apply through May 26. Funding will support the establishment or expansion of community learning centers that:

1) Provide opportunities for academic enrichment, including providing tutorial services to help students, particularly students who attend low-performing schools, to meet the challenging State academic standards in at least math, reading, and science (subjects are Missouri specific);

2) Offer students a broad array of additional services, programs, and activities; such as, youth development activities, service learning, nutrition and health education, drug and violence prevention programs, counseling programs, arts, music, physical fitness and wellness programs, technology education programs, financial literacy programs, environmental literacy programs, mathematics, science, career and technical programs, internship or apprenticeship programs, and other ties to an in-demand industry sector or occupation for high school students that are designed to reinforce and complement the regular academic program of participating students; and

3) Offer families of students served by community learning centers, opportunities for active and meaningful engagement in their children's education, including opportunities for literacy and related educational development.

All three components must be offered at each site (a high school site would NOT be eligible if it only offered homework and/or tutoring and credit recovery as these do not provide all the required programmatic components of 21st CCLC programs).

A center may be composed of one or more sites. Each site occurs at a separate geographic location, but is still part of the total 21st CCLC.

Centers need to provide a range of high-quality services to support student learning and development, including tutoring and mentoring, homework help, academic enrichment (such as hands-on math, reading/language arts, and science, STEM programs), community service opportunities, as well as music, arts, sports, and cultural activities. At the same time, centers help working parents by providing a safe environment for students during non-school hours or periods when school is not in session.

Applicants are encouraged to consider a wide range of school and community-based programs, people, and resources that can be effectively incorporated into the 21st CCLC to help enhance student achievement and youth development. Examples include, but are not limited to, the following: student peer tutors, mentors and educators, retired teachers, and other senior citizens qualified to provide educational services, licensed teachers, pupil services, and library services personnel; service-learning and other experiential forms of education; family action teams; and increased use of library facilities.

By federal statute, the DESE cannot consider funding any application that requests less than $50,000 per year. Maximum awards will be no more than $400,000 per proposal, per year (pending availability of funds from the United States Department of Education and satisfactory performance of the grantee in previous years).

The first year grant award period is from date of award to June 30, 2017 with (4) four subsequent one-year continuation options to successful applicants.

Any public or private organization is eligible to apply. Examples of agencies and organizations eligible under the 21st CCLC program include, but are not limited to:

-Public schools, local education agency (LEA);
-Charter schools;
-Private schools;
-Nonprofit agencies;
-Faith and community-based organizations;
-Institutions of higher education; and
-For-profit corporations.

Each 21st CCLC grant requires the participation of an LEA, either as the applicant or as a collaborative partner. LEAs involved as collaborative partners in an application submitted by another eligible entity must agree to provide any necessary student data in a timely manner consistent with reporting deadlines and requirements and must be indicated as such in the signed Memorandum of Understanding.

The statute also allows a consortium to apply.

Applicants are not allowed to divest oversight of the program administration or implementation to another agency, therefore, at a minimum; applicants must maintain direct control of 51% of the total grant award during the entire grant cycle. These funds may not be used as a pass-through to another agency to operate a 21st CCLC program.

The DESE will restrict awards to applications that propose to primarily serve students who attend schools that are eligible as Title I schoolwide programs (40% or more of the student population is eligible to receive free and reduced price meals).

Current Afterschool Programs and Current/Previous DESE Grantees:

Applicants must bear in mind that 21st CCLC funds can only be used to supplement, not supplant, any federal or non-federal funds used to support current programs (If something is currently being paid for, you can't 'replace' that funding with 21st CCLC dollars).

Any site receiving 21st CCLC or School Age Community (SAC) funds for the 2017-2018 year is not eligible.
Cohort 7 grantees, whose funding ends June 30, 2017, may apply; however, must expand to additional sites, serve a number of additional students (i.e. additional grade levels), add summer programming after the school year is over, and/or enhance activities provided in existing afterschool programs.

Current Cohort 8 and 9 grantees may apply for additional sites; however, may not request any site already receiving 21st CCLC funds.

In addition, previously or currently funded grantees must have completed all grant requirements of current or previous grants and resolved all audit findings, if any.

Applications must be received (not postmarked) no later than Tuesday, June 27, 2017 at 3:00 PM. Applicants are advised to allow additional time for delays, technical issues, etc.

Applicants are encouraged to send an "Intent to Apply" for the 21st CCLC grant competition by Friday, May 26, 2017. This will help the DESE adequately plan for grant readers in order to have the applications reviewed in a timely manner. It is not required to submit an "Intent to Apply" in order to submit an application.

All questions regarding the application should be emailed to the address listed below. A complete list of all questions and answers will be posted online.

Before starting your grant application, please review the funding source's website listed below for updates/changes/addendums/conferences/LOIs.
All questions regarding the application should be emailed to: exl@dese.mo.gov

Mail:

Department of Elementary and Secondary Education
Extended Learning Section
PO Box 480
Jefferson City, MO 65102-0480

Delivery:

Department of Elementary and Secondary Education
Extended Learning Section
205 Jefferson Street (7th Floor)
Jefferson City, MO 65101

P: (573) 522-2627
F: 573-522-3726

USA: Missouri

Arts and Culture
Business
Children
Community Services
Conflict Resolution
Elementary Education
Environment
Faith Based
Health and Medical
Higher Education
Literacy & Libraries
Mental Health
Nutrition
Other
Preschool
Science
Secondary Education
Small Business
Substance Abuse
Technology
Workforce
Youth/Out-of-School Youth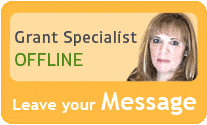 Our team of researchers and grant specialists review hundreds of funding resources daily to make sure GrantWatch.com provides members with the most up-to-date grants.
We have grants for: