Nonpoint Source (NPS) Grants
Grants to Texas Nonprofits, Agencies, and IHEs to
Reduce Nonpoint Source Pollution in Watersheds

Texas Commission on Environmental Quality (TCEQ)

07/31/17 3:00 PM Receipt
Grants to Texas state agencies, local governments, school districts, universities, special districts, and nonprofit organizations to reduce nonpoint source pollution in the State's watersheds. Projects may involve the development and implementation of water quality management strategies, as well as pollution assessment, and outreach and education.

To be eligible for funding, a project must address the objectives, goals and/or priorities identified in the 2012 State of Texas Nonpoint Source Management Program or nonpoint source elements in the 1998 Texas Coastal Management Program Exit the TCEQ. Priority is given to funding development and implementation of watershed protection plans and alternative watershed-based plans.

Other eligible activities include:
-Assessment of nonpoint sources of water pollution
-Education and outreach
-Implementation of both technology-based and water quality-based management measures

Projects that implement permit requirements for storm water are not eligible for funding. However, storm water management activities not required by permit might be eligible for assistance. Also, even in areas with storm water permits, low impact development practices and retrofits of storm water control structures are usually eligible for funding.

For this RFGA, TCEQ is specifically seeking projects that:
-Implement Watershed-based Plans (WBPs);
-Develop WBPs; or
-Otherwise address measures in the Texas NPS Management Program.

WBPs include Watershed Protection Plans (WPP), Total Maximum Daily Load (TMDL) Implementation-Plans (I-Plans), and Bridge Documents. Bridge Documents are developed from existing documents, such as TMDLs and TMDL I-Plans, in order to create a cohesive report that meets the nine-key elements of a WBP.

Project Selection Criteria:

In general, projects which implement a WBP (e.g., Watershed Protection Plan (WPP) or a TMDL I-Plan Bridge Document) that is or will soon be submitted to EPA for acceptance will be prioritized, as will projects which develop a WBP or otherwise implement the Texas NPS Management Program.

Projects which implement a WBP do not receive a score for A2, and other proposals do not receive a score for A1. Projects which both implement a WBP and involve other activities are scored only for A2, B, C, D, and E.

Projects which implement a WBP will be eligible for both project and program funds described in the Nonpoint Source Program and Grants Guidelines for States and Territories. Projects which do not implement a WBP are eligible for program funds which will be available under this grant.

A1. Implements a WBP
1. Project implements a WBP that is accepted or will soon be submitted to EPA. A listing of WPPs is found on the TCEQ NPS Webpage.
2. Project implements management practices in the WBP that are priorities in achieving the Plan's goal.
3. Management practices being implemented will reduce load reductions to prioritized waterbodies.
4. Proposed management measures are likely to continue after project completion, and/or will lead to further implementation actions in the future.

A2. Develops a WBP or Other Proposals
1. Project will develop or update a WBP, or develop some WBP elements.
2. Project involves utilization of an existing stakeholder group or partnership in the project area.
3. The project proposal demonstrates that thorough planning has occurred.
4. Implementation activities are highly likely after completion of project.

B. Addresses NPS Program Priorities

1. Project is within or partially within the Texas Coastal Management Program Boundary of the Texas Coastal Nonpoint Source Pollution Control Program, and addresses one or more of the following outstanding measures:

A. New Development
B. Watershed Protection
C. Site Development
D. Existing Development
E. Operating Onsite Disposal Systems
F. Roads, Highways, and Bridges

2. Application identifies and quantifies how the project will measure success, quantify load reductions during implementation efforts, and can relate these measures back to the goals, objectives, and NPS priorities.

3. Application identifies measurable and reportable outcomes for education and outreach activities (i.e., number of meetings, trainings, videos, people reached, programs, manuals, literature templates, impressions made, volunteer hours, etc.).

4. Project addresses ground water quality concerns related to NPS pollution listed in Appendix D of the Texas NPS Management Program.

5. Project addresses a Category 4 or 5 waterbody or special interest waterbody listed in the NPS Priority Watershed Report (Appendix C of the Texas NPS Management Program) or a waterbody listed for nutrient concerns on the latest approved Texas Integrated Report of Surface Water Quality.

C. Potential for Project Success
1. Application clearly defines the roles and responsibilities of the project partners in executing activities, and secures written commitment from partners.
2. Project has a high "readiness to proceed" factor. Critical components of the project have already been developed or planned to help ensure the timely and successful completion of the project (e.g. a quality assurance project plan (QAPP) has already been developed or a stakeholder group is already engaged).
3. Project is a manageable size, and the project has a given time frame and proposed work tasks.
4. Overall project and individual tasks are manageable and will be successfully completed in the proposed project timeframe. Interim milestones are included to help the project stay on schedule.

D. Applicant/Team Qualifications/Past Performance
1. Applicant and key partners have applied experience in completing the proposed activities in the project.
2. Applicant has experience effectively managing federal and/or state
3. Applicant demonstrates prior coordination with existing water quality groups, nonprofits, city officials, and stakeholder groups in the project area.
4. Applicant has demonstrated effective administration of previous CWA Section 319(h) and 106 funded projects with TCEQ. This includes completion of project tasks on time, timely expenditure of project funds, and communication with TCEQ Project Managers. Applicants without a performance history will receive no points.

E. Cost Effectiveness and Budget
1. Application includes a detailed budget and it is calculated correctly.
2. Sources of eligible matching funds are clearly specified and 40% match is available to fund the project.
3. Project budget is cost-effective and reasonable considering the timeframe to complete the work activities. Personnel, overhead, and/or project management costs are reasonable. Costs associated with educational and outreach activities are reasonable, and are not used to create material that currently exists elsewhere.
4. The applicant describes how grant funds are managed and accounted for to ensure compliance with appropriate state and federal requirements for fiscal controls.

Projects begin when the contract is executed in September 2018. The contract will terminate August 31, 2021.

Grants are available to state agencies, political subdivisions of the State of Texas (including cities, counties, school districts, state universities, and special districts), and nonprofit 501(c)(3) organizations. Applicants are encouraged to collaborate and partner with appropriate local, regional, state, and federal entities.

Restrictions:

Funds awarded under this grant may not pay for activities which are required by a permit issued to meet CWA requirements, such as a wastewater discharge permit or a stormwater permit. However, related activities not specifically required by a permit may be submitted for consideration.

Applicants are required to produce relevant Municipal Separate Storm Sewer System (MS4) Permit documents such as Stormwater Management Plans, Annual Reports, etc. to document the eligibility of proposed project activities.

This solicitation is not for agricultural or silviculture projects, which are under the jurisdiction of the Texas State Soil and Water Conservation Board (TSSWCB).

All projects must include non-federal matching funds of forty percent (40%) of the project's total costs. Sixty percent (60%) of total project costs for awarded Contracts are reimbursed by TCEQ with federal funds and forty percent (40%) must be provided by the applicant from state or local matching funds.

For example, if the proposed project has a TOTAL cost of $250,000, the maximum amount of grant funds this project could receive would be $150,000, and the project sponsor would have to provide a match of $100,000.

Match may be cash or in-kind services. Match cannot come from any federal funding sources or in-kind services of federally-funded positions.

Questions about this RFGA must be submitted in writing by July 6, 2017 to Jacob Bledsoe by email.

Grant Applications must be received by 3:00 PM on July 31, 2017. Applicant selection is anticipated to be completed by October 27, 2017.

Schedule for the FY 2018 RFGA and Funding:
-June 1, 2017: RFGA Opens - Submission of Grant Application period begins
-June 27, 2017: Deadline for submission of all Grant Application questions
-July 6, 2017: Addendum containing Grant Application questions published
-July 31, 2017 at 3:00 PM: RFGA closes - deadline for submission of Grant Applications
-October 27, 2017: Applicants notified of potential project selection
-November 17, 2017: Potential grantees submit revised project proposals addressing TCEQ comments
-December 1, 2017: Project proposal development and budgets complete
-December 1, 2017: TCEQ sends grant work plan to EPA
-January 12, 2018: Potential grantees notified of EPA comments
-January 24, 2018: Potential grantees submit revised proposals addressing EPA comments
-February 2, 2018: Final grant work plan package submitted to EPA
-February 19, 2018: TCEQ starts Contract initiation process
-September 2018: Projects begin when the Contract is executed
-October 2018: Awards posted on ESBD
-August 31, 2021: Projects end when Contract terminates

The RFGA documents may be accessed here:
http://esbd.cpa.state.tx.us/bid_show.cfm?bidid=140338

2012 State of Texas Nonpoint Source Management Program:
https://www.tceq.texas.gov/comm_exec/forms_pubs/pubs/sfr/068-04_index.html

1998 Texas Coastal Management Program:
http://http//www.glo.texas.gov/what-we-do/caring-for-the-coast/environmental-protection/anti-pollution-efforts.html

Watershed Protection Plans:
https://www.tceq.texas.gov/waterquality/nonpoint-source/mgmt-plan/watershed-pp.html

EPA Regulations, Guidance, and Information for the Nonpoint Source Grant Program:
http://water.epa.gov/polwaste/nps/cwact.cfm

Before starting your grant application, please review the funding source's website listed below for updates/changes/addendums/conferences/LOIs.
Jacob Bledsoe
P: 512-239-4598
F: 512-239-0823
jacob.bledsoe@tceq.texas.gov

US Postal Service Mail:

TCEQ - MC-182 Procurements and Contracts
Attn: Jacob Bledsoe
PO Box 13087
Austin, Texas 78711-3087

Hand-deliver Applications to:
TCEQ - MC-182 Procurements and Contracts
Attn: Jacob Bledsoe
12100 Park 35 Circle Bldg. A, 3rd Floor
Austin, Texas 78753

Overnight/Express Mail:
TCEQ - MC-182 Procurements and Contracts
Attn: Jacob Bledsoe
12100 Park 35 Circle Bldg. A, 3rd Floor
Austin, Texas 78753

512-239-6682
nps@tceq.texas.gov

Agency Requisition Number: 582-17-72869

USA: Texas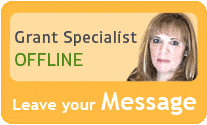 Our team of researchers and grant specialists review hundreds of funding resources daily to make sure GrantWatch.com provides members with the most up-to-date grants.
We have grants for: