Adolescent/Young Adult Correlative Studies Grant
Grants to USA and Canada Nonprofits, IHEs, Labs, and
Hospitals for Studies on Lymphomas in Young Adults
Agency Type:
Foundation / Corporation

Lymphoma Research Foundation

09/06/17 5:00 PM EST
Grants of up to $50,000 per year to USA and Canada nonprofit organizations, universities, colleges, laboratories, and hospitals for correlative translational or clinical studies that address lymphomas in adolescents and young adults. Studies may address either the biomarkers and biology of adolescent/young adult (AYA) lymphomas, or the clinical outcomes/survivorship, and health services studies that specifically impact the AYA lymphoma population.

Innovative research by definition may uncover new questions and new areas requiring investigation. Basic funding often does not allow for additional, correlative studies to explore these areas. Adolescent/young adult patients with lymphoma are an understudied population that would particularly benefit from adjunct studies. The intention of the current request for proposals is to fund adjunct studies to complement and synergize with ongoing lymphoma clinical trials, as well as facilitate cooperation between pediatric and adult oncologists who work with this population. The applications should clearly focus on lymphoma research and have a high degree of relevance to research questions pertinent to adolescent and young adult lymphomas. Projects that incorporate cooperation between pediatric oncology researchers or institutions and adult oncology researchers or institutions are strongly encouraged. Projects should be based at academic or nonprofit research institutions in the United States or Canada.

Research Objectives and Evaluative Factors:

Applicants are encouraged to design proposals that will complement existing, ongoing clinical trials/recently completed; including studies where data collection will be completed in the time frame of the grant. Possible projects include correlative studies to ongoing trials (including translational laboratory or imaging studies), utilization of patient samples for specialized analyses, quality of life and survivorship issues, and Phase I or II clinical trials of novel therapeutic approaches.

Applications will be reviewed by the LRF Scientific Advisory Board who will make recommendations on applications to the LRF Board of Directors. The LRF Board of Directors will make final funding decisions based on available funds and program priorities. Reviewers will be asked to evaluate the application in order to judge the likelihood that the proposed research will have a substantial impact on the pursuit of this goal:

1. Applicant qualifications and research experience;
2. Innovation of proposed research strategy and objectives;
3. Quality and impact of previous work in AYA lymphomas and lymphoma in general;
4. Potential translational/clinical application to advancing treatment and/or improving outcomes for AYA lymphoma patients;
5. Reviewers' estimation of likely success and impact of the project;
6. Responsiveness of application to the priority research areas listed above, including collaborative
aspect.
7. Resources, such as facilities and patient study group, available to support the project;
8. Financial resources available from other sources and overlap with possible LRF funding.

The application does not need to be strong in all categories to be judged as likely to have major scientific impact and thus be worthy of a high ranking. Ranking will be assigned based on the overall merit of the proposal. However, please note that applications that do not directly address AYA lymphomas will be disqualified.

Additional review considerations:
-Focused on the diagnosis, treatment, outcomes, and/or any of the below priority areas as they affect adolescent and young adult patient populations. Projects may focus on either biomarker/biology/imaging priority areas, or clinical outcomes/survivorship/health services priority areas.
-Associated with an ongoing, clinical research project focused specifically on lymphoma and/or any of its subtypes.
-Intended to test a new hypothesis based on preliminary findings in the major study.
-Capable of furthering the understanding of lymphoma and/or its diagnosis and treatment.
-Have direct clinical relevance/involvement or include primary lymphoma patient samples or
data. Research proposals should specify the number of AYA patients or samples in the study.
-Collaboration between pediatric oncology researchers or institutions and adult oncology
researcher or institution is strongly encouraged.

Priority areas identified for funding are:

Biomarker/Biology of AYA Lymphomas:
-Genomic/genetic analysis of lymphoma. What are the critical pathways involved in AYA lymphomagenesis and what are the molecular predictors of tumor behavior?
-Identification of biomarkers or biologic features. What biologic features and/or biomarkers of lymphoma are predictive of the outcome of AYA lymphomas?
-Host-Tumor Interactions. How does the immune system modulate lymphoma? Does the tumor microenvironment influence resistance to therapies?
-Heterogeneity of lymphoma behavior. What are the molecular, biologic, immunologic and micro-environmental factors determining the variability in clinical behavior of AYA lymphomas? In what ways do lymphomas in the AYA population differ from those occurring in pediatric or older adult groups?
-Drug resistance. What are the molecular, biologic, immunologic and micro-environmental factors determining resistance to key anti-lymphoma agents?
-Novel therapies. Projects focused on new therapeutics should explore and elucidate the mechanisms of action.
-Imaging. What are common imaging characteristics of AYA lymphomas? What imaging modalities offer an accurate method for staging AYA lymphomas?

Clinical Outcomes/Health Services:
-Enhancement of accrual of patients to clinical trials. Despite a plethora of attractive agents for clinical trials, progress is slow due to the low accrual rate of patients to clinical trials in the USA. Convincing strategies with measurable endpoints documenting improvement in lymphoma trial accrual will be considered for funding.
-Quality of Life. What factors impact the quality of life of AYA lymphoma patients?
-Outcomes in AYA lymphoma. To better understand socioeconomic (race, ethnicity, insurance status, economic status) and psychosocial factors (community vs. academic treatment center, pediatric vs. adult providers, etc.) that impact outcomes in AYA lymphomas.
-Late Effects and Second Cancers. What are the late effects and second cancers associated with
modern AYA lymphoma therapy? What are the risk factors (both host, treatment-related, and genetic) that impact the incidence or severity of late effects and second cancers in modern AYA lymphoma therapy?
-Long-Term Follow Up/Survivorship Care. To describe transition practices for AYA lymphoma patients from active treatment to long-term follow up. To understand the compliance of AYA lymphoma survivors with adhering to long-term follow-up guidelines.

Up to three projects will be funded based on the recommendations of the grant review meeting and funding availability. The Foundation hopes to fund at least one project in both biomarkers/biology and clinical outcomes/survivorship/health services.

Applications may be for a budget of no more than $50,000 per year ($100K in total over 2 years).

Applications may be for a time frame of up to 2 years in duration. Funding will commence at the earliest on March 1, 2018.

All principal investigators holding an academic faculty appointment at nonprofit organizations or public or private institutions in the United States or Canada such as universities, colleges, hospitals, and laboratories, may apply for the LRF Adolescent/Young Adult Clinical Studies Correlative Grant.

For-profit entities are not eligible to apply for LRF funds.

All interested applicants must submit their applications online through proposalCENTRAL by September 6, 2017 at 5:00 PM EST.

To avoid being rushed at deadline time, applicants are encouraged to register and complete a professional profile at proposalCENTRAL now. Applicants should make sure their grants and contracts office has registered their institution and signing officials with proposalCENTRAL.

Timeline:
-Application Release Date: May 24, 2017
-Application Deadline: September 6, 2017 at 5:00 PM EST
-Peer Review Process: September and October 2017
-Applicant Notification: December 15, 2017
-Earliest Project Start Date: March 1, 2018

Before starting your grant application, please review the funding source's website listed below for updates/changes/addendums/conferences/LOIs.
All interested applicants must submit their applications online through proposalCENTRAL:
https://proposalcentral.altum.com

Whitney Steen, Manager, Research Grants and Communications
212-349-2910
researchgrants@lymphoma.org

USA: Alabama; Alaska; Arizona; Arkansas; California; Colorado; Connecticut; Delaware; Florida; Georgia; Hawaii; Idaho; Illinois; Indiana; Iowa; Kansas; Kentucky; Louisiana; Maine; Maryland; Massachusetts; Michigan; Minnesota; Mississippi; Missouri; Montana; Nebraska; Nevada; New Hampshire; New Jersey; New Mexico; New York City; New York; North Carolina; North Dakota; Ohio; Oklahoma; Oregon; Pennsylvania; Rhode Island; South Carolina; South Dakota; Tennessee; Texas; Utah; Vermont; Virginia; Washington, DC; Washington; West Virginia; Wisconsin; Wyoming
Canada: Alberta British Columbia Manitoba New Brunswick Newfoundland and Labrador Northwest Territories Nova Scotia Nunavut Ontario Prince Edward Island Quebec Saskatchewan Yukon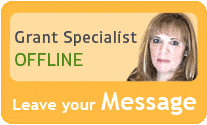 Our team of researchers and grant specialists review hundreds of funding resources daily to make sure GrantWatch.com provides members with the most up-to-date grants.
We have grants for: