Chi-Cal Rivers Fund Grant
Grants to Illinois and Indiana Nonprofits, Agencies,
and Educational Institutions to Improve Water Quality
Agency Type:
Foundation / Corporation

National Fish and Wildlife Foundation (NFWF) - Chi-Cal Rivers Fund

05/23/17

07/10/17 11:00 PM CT
Grants to Illinois and Indiana nonprofits, government agencies, and educational institutions to improve water quality in eligible Chicago and Calumet region watersheds. Applicants are strongly encouraged to attend the May 23 informational webinar. Funding will be awarded for projects that reduce stormwater runoff through green infrastructure, enhance fish and wildlife habitat, and improve public-use opportunities.

Background:

The Chicago and Calumet watersheds comprise a highly engineered system of waterways that provide many benefits to the region — they provide capacity for managing flood waters; they provide economically important conduits for commercial shipping, tourism, and recreational boating; they provide vital habitats for many resident and migratory wildlife species. Despite these services, the waterways have been degraded by many stressors. Dangerous flooding, impaired water quality, habitat degradation, and limited safe public access have significantly reduced many of the ecological, economic and community values of the system.

To help restore these values, a team of private and public organizations established the Chi-Cal Rivers Fund. Administered by the National Fish and Wildlife Foundation (NFWF), the Fund is a partnership among ArcelorMittal, Searle Funds at The Chicago Community Trust, the Crown Family, the Gaylord and Dorothy Donnelley Foundation, the Joyce Foundation, the U.S. Environmental Protection Agency, the U.S. Fish and Wildlife Service, and the U.S. Forest Service. The Fund achieves its impact by supporting projects focused on three goals: 1) reducing stormwater runoff with green infrastructure; 2) enhancing fish and wildlife habitat; and 3) improving public-use opportunities.

In this way, the Fund helps to advance the goals of the Calumet Stormwater Collaborative, the Cook County Stormwater Management Plan, the City of Chicago Green Stormwater Infrastructure Strategy, the Grand Calumet River Area of Concern Remedial Action Plan, GO TO 2040, the Marquette Plan, the Northwestern Indiana Regional Planning Commission 2040 Comprehensive Regional Plan, Our Great Rivers and other ongoing efforts designed to restore the health, vitality and accessibility of the waterways of the Chicago and Calumet region. Applicants are encouraged to align their proposed projects with those efforts and demonstrate how they would complement and connect to other previous and ongoing work in the region.

Geographic Focus:

To be eligible for funding, projects must occur in close proximity to or otherwise demonstrate direct benefits to the major waterways of the system, as indicated by the Eligible Project Area depicted in the program map and listed below. Some of the available grant funding must be directed to projects in Northwest Indiana.

-Chicago River and tributaries in Illinois
-North Shore Channel
-Chicago Sanitary and Ship Canal
-Bubbly Creek
-Calumet Sag Channel
-Calumet River
-Grand Calumet River
-Little Calumet River
-Burns Ditch
-Salt Creek
-Lake Calumet
-Wolf Lake

Program Priorities:

With an emphasis along the major waterways of the system, the Fund will award grants in the following three categories:

Funding Category 1: Green Stormwater Infrastructure

Funding in this category will support green infrastructure projects that increase on-site stormwater capture and storage. Competitive projects will occur in close proximity or otherwise demonstrate direct benefits to the major waterways of the system, as listed under the Geographic Focus section. Preference will be given to projects that occur in close proximity to priority waterways and are of sufficient size and scope to significantly reduce runoff into systems and contaminant discharge (i.e. reduction of nutrients, pollution, and sediment). Projects must add a minimum of 50,000 gallons of stormwater storage capacity annually to be competitive. Small, isolated projects (e.g., a single, parking lot) without a connection to a larger green infrastructure plan will not be competitive. Additional preference will be given to projects using native plant and tree species designed to improve habitat for native pollinators and diversify the urban canopy. Summaries of projects funded previously can be viewed here.

*All applications must report anticipated outcomes in terms of gallons of storm water storage added. Applicants are encouraged to use the EPA storm water calculator tool to estimate storm water to be retained by green infrastructure projects and/or i-Tree or the National Tree Benefit Calculator to calculate gallons of storm water to be treated or intercepted by tree planting projects.

Funding Category 2: Habitat Enhancement

Funding in this category will support on-the-ground riparian and in-stream habitat improvements along or near the major waterways of the system, as listed under the Geographic Focus section. Competitive projects will improve habitat connectivity, reduce erosion, improve water quality, and add habitat complexity for the purpose of generating healthier fish and wildlife populations. Summaries of projects funded previously can be viewed here.

Funding Category 3: Public-Use Improvement

Funding in this category will support improvements in public access, trails and community green space in close proximity to the major waterways of the system, as listed under the Geographic Focus section. Competitive projects will improve opportunities for public uses such as fishing, boating, walking and hiking; generate economic benefits associated with these uses; and improve the natural aesthetics of underserved neighborhoods. Summaries of projects funded previously can be viewed here.

Priority will be given to proposals that use the proposal narrative to describe how they will evaluate outcomes in terms of public use. For example, applicants proposing improvements in trails or access points should describe how they plan to measure the increase in the number of people hiking, walking, fishing or boating.

Long-Term Operation and Maintenance:

To help ensure project benefits will be sustained through time, grantees will be required to present or develop plans that address project site operation and management needs for at least five (5) years after project completion. The plans should describe anticipated actions needed (maintenance schedules and tasks to be completed at scheduled intervals), cost estimates, sources of funding to support long-term maintenance plan, long-term partners, parties responsible for implementation and oversight, and their capacity for long-term stewardship of the project. If applicable, the plan should also describe long-term invasive species management and early detection rapid response (EDRR) protocol. A portion of individual grant awards may be used to support plan development, and plans must be completed prior to the end dates specified in individual grant agreements.

$900,000

Individual grants will range from $100,000 to $300,000.

Anticipated completion time for funded projects will typically be two (2) years following finalization of a grant agreement.

Projects may be a discrete part of a longer-term project, provided there are definable outcomes for the proposed phase of the overall effort.

Eligible applicants include nonprofit 501(c) organizations, state government agencies, local governments, municipal governments, tribal governments and educational institutions.

To be competitive, applicant organizations must demonstrate capacity and experience commensurate with the scale of the project being proposed and the funding being requested.

Ineligible applicants include federal government agencies, unincorporated individuals, and private for-profit businesses.

Ineligible Uses of Grant Funds:

-NFWF funds and matching contributions may not be used to support political advocacy, fundraising, lobbying, litigation, terrorist activities or Foreign Corrupt Practices Act violations.

-NFWF funds may not be used to support ongoing efforts to comply with legal requirements, including permit conditions, mitigation and settlement agreements. However, grant funds may be used to support projects that enhance or improve upon existing baseline compliance efforts.

Fund partners will host a webinar on May 23, 2017 at 10:00 AM Central Time.

The webinar will provide additional information about funding priorities; in-depth review of the proposal narrative and highlighting priority project elements; examples of past projects; tips for submitting competitive proposals; and answers to participant questions.

Prospective applicants are strongly encouraged to participate.

An additional recorded webinar providing technical assistance for submitting Chi-Cal Rivers Fund proposals can be viewed anytime at the Chi Cal Rivers Fund program page. The webinar provides: an overview of the Easygrants portal and application process; tips for preparing and submitting your application; and an overview of frequently asked questions.

Access the 2017 Chi-Cal Webinar for Applicants recording here:
https://attendee.gotowebinar.com/recording/9215299805346239746

Access the 2017 Technical Webinar recording here:
https://attendee.gotowebinar.com/recording/5388344031752475907

The ratio of matching contributions offered to grant funding requested is one criterion considered during the review process, and projects that meet or exceed a 1:1 match ratio will be more competitive.

Matching contributions may include cash, in-kind contributions of staff and volunteer time, work performed, materials and services donated, or other tangible contributions to the project objectives and outcomes.

The cost of land acquisition or easement may also qualify as match for a project involving work at the protected site. In addition, eligible indirect costs (that would not be paid with requested grant funding) may be applied as match.

More information about using indirect costs as match can be found here:
http://www.nfwf.org/whatwedo/grants/applicants/Pages/indirect-policy.aspx

Dates:
-​​2017 Webinar: ​May 23, 10:00 AM Central Time
​-Proposal Due Date: ​July 10, 11:00 PM Central Time
​-Review and Approval Period: ​July 11 - November 18
​-Awards Announced: November 19 - November 21

Once grant agreements are finalized, funds will typically be paid to grantees on a reimbursable basis. Funds may be advanced to qualified grantees on an as-needed basis.

Chi-Cal Rivers Fund Program Home:
http://www.nfwf.org/chi-cal/Pages/home.aspx

Costs must be allowable, reasonable and budgeted in accordance with NFWF's Budget Instructions cost categories:
http://www.nfwf.org/whatwedo/grants/applicants/Pages/budget-instructions.aspx

Federally-funded projects must be in compliance with OMB Uniform Guidance as applicable:
https://www.ecfr.gov/cgi-bin/text-idx?SID=704835d27377ef5213a51c149de40cab&node=2:1.1.2.2.1&rgn=div5

Before starting your grant application, please review the funding source's website listed below for updates/changes/addendums/conferences/LOIs.
Register for the May 23 webinar here:
https://attendee.gotowebinar.com/register/2193987874562368001

Apply Online:
http://www.easygrants.nfwf.org/

For issues or assistance with the online Easygrants system, please contact:

Easygrants Helpdesk
Email: Easygrants@nfwf.org
Voicemail: 202-595-2497
Hours: 9:00 am to 5:00 pm ET, Monday-Friday.
Include: your name, proposal ID #, e-mail address, phone number, program you are applying to, and a description of the issue.

For more information or questions about this RFP, please contact:

Aislinn Gauchay, Program Director, Great Lakes
612-564-7284
Aislinn.Gauchay@nfwf.org

Traci Giefer
612-564-7296
Traci.Giefer@nfwf.org​

NFWF
1133 Fifteenth St., N.W., Suite 1000
Washington, DC 20005
T 202-857-0166 | F 202-857-0162

A more-detailed interactive map of the eligible areas can be viewed he​re:
http://nfwf.maps.arcgis.com/apps/OnePane/basicviewer/index.html?appid=5a9f1852ec2b4da8a15e776b9bff790d

USA: Illinois: Chicago and Calumet region; Indiana: Chicago and Calumet region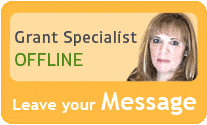 Our team of researchers and grant specialists review hundreds of funding resources daily to make sure GrantWatch.com provides members with the most up-to-date grants.
We have grants for: