Community Preservation Grant
Grants for Yarmouth, Massachusetts Organizations for Housing,
Historic Preservation, Recreation, and Conservation

Town of Yarmouth, Community Preservation Committee

09/15/17 4:00 PM
Grants to Yarmouth, Massachusetts organizations for projects related to community housing; historic resources; and open space, conservation, and recreation. Priority will be given to projects that address as many of the following general criteria and category specific goals as possible.

More details about the program areas are as follows:

Community Housing
1. Assist the Town in reaching the 10% goal for affordable housing as set forth in MGL. c. 40B.
2. Meet the regulations and guidelines of the Department of Housing and Community Development (DHCD) Local Initiative Program (LIP) to qualify in the 40B Subsidized Housing Inventory.
3. Promote affordable housing opportunities consistent with the Town's Housing Production Plan.
4. Promote the re-use and redevelopment of existing properties.
5. Promote local preference for Yarmouth residents and employees.
6. Preserve affordability of units in perpetuity.

Historic Resources
1. Preserve, restore, rehabilitate, or reconstruct properties held in ownership by the Town of Yarmouth, or a non-profit organization, which is listed or eligible for listing on the National Register of Historic Places or determined by the Yarmouth Historical Commission to be significant in the history, archaeology, architecture, or culture of the town.
2. Research, document, and preserve historical records and/or restore historic Town documents and artifacts.
3. Acquire threatened resources of historical significance
4. Create historic marker program and identify sites of historical importance.
5. Adaptively reuse historic buildings.

Open space, Conservation, and Recreation
1. Protect and enhance Yarmouth's fragile environmental resources, including water quality, scenic beauty, and unique habitats.
2. Preserve and manage sufficient areas to maintain a healthy natural environment, provide habitat for wildlife, encourage outdoor recreation and retain community character.
3. Meet all residents and visitors recreational needs by providing balanced year-round leisure facilities to promote healthy lifestyles while protecting sensitive natural resources.

Applications to acquire land for redevelopment of properties into community housing is discouraged. The CPC encourages applications for construction costs only.

Applications for studies, assessments, and plans, or from profitable entities are discouraged.

Applications which do not address any of the criteria or target area goals as outline within this document will not be considered. The Community Preservation Act prohibits funds from being used to: (a) replace existing operating funds, only augment them; (b) pay for routine maintenance; and (c) acquire, create, or preserve facilities for horse or dog racing, stadiums, gymnasiums, or similar structures.

Community Preservation projects must comply with all applicable State and municipal requirements, including the State procurement law, which requires special procedures for the selection of products, services, and consultants.

Funds cannot be used for maintenance.

Complete applications must be received by Friday, September 15, 2017 at 4:00 PM to be eligible for consideration at the spring 2018 Annual Town Meeting. Applications not received in time for Annual Town Meeting will be reviewed by the Committee and may be eligible for consideration at a Special Town Meeting. Please note that Special Town Meetings are not a regular occurrence. The Committee may prioritize projects and may limit the number of projects to be presented at Town Meeting.

General timeline:
- October: CPA Application Deadline for consideration at following Annual Town Meeting.
- October-December: Applicants Present Proposals to Community Preservation Committee.
- January: Committee Makes Recommendations on Projects and the Warrant Closes.
- May: Town Meeting Votes on Projects
- July: Funding is Available for Approved Projects.

Before starting your grant application, please review the funding source's website listed below for updates/changes/addendums/conferences/LOIs.
Mail or hand-deliver applications to:

Town of Yarmouth
Department of Community Development/CPA
Attn: Jennifer Copeland
1146 Route 28
South Yarmouth, MA 02664

Jennifer Copeland, Program Coordinator
(508)398-2231 ext. 1277
jcopeland@yarmouth.ma.us

Yarmouth

USA: Massachusetts: Yarmouth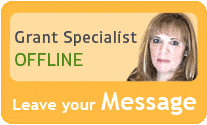 Our team of researchers and grant specialists review hundreds of funding resources daily to make sure GrantWatch.com provides members with the most up-to-date grants.
We have grants for: