Recreational Trails Program (RTP) Grants
Grants to Washington Nonprofits and
Agencies to Improve Backcountry Trails

Washington State Recreation and Conservation Office

11/01/16

Request a Grant Writer
Grants of up to $20,000 or more to Washington nonprofit organizations, government agencies, Native American tribes, and special purpose districts for the maintenance of recreational backcountry trails. Funding is available for project development, trail maintenance, and education about recreational trail safety and environmental protection.

Eligible Projects:

1) Development projects - Development of trailside and trailhead facilities and trail linkages for recreational trails.

2) Maintenance projects - Maintenance and restoration of existing trails including trailside, trailhead, or trail maintenance, rehabilitation, or minor relocations.

3) Education projects - Recreational, trail-related educational programs to promote safety and environmental protection. Eligible elements must directly convey a safety or environmental message.

Principal uses for trails include:
-4x4 and light truck driving
-All-terrain vehicle riding
-Cycling
-Hiking
-Equestrian or stock use
-Motorcycling
-Mountain biking
-Non-motorized snow trail activities
-Snowmobiling
-Water trails

Typical Projects:
-Clearing overgrown brush and fallen trees from trails
-Repairing trail damage from floods and fires
-Replacing bridges and drainage structures

Under limited circumstances, new "linking" trails, relocations, and education proposals are also eligible.

$1,800,000

-General projects: Up to $150,000 per project
-Education projects: Up to $20,000 per project

Eligible Applicants:
-Local agencies
-Native American tribes
-State agencies
-Federal agencies
-Trail-related, nonprofit organizations
-Special purpose districts, such as park and recreation districts, public utility districts, and port districts. These districts must be authorized legally to develop, operate, and maintain recreational facilities.

Ineligible Projects:
-New trail development not directly related to an existing trail
-Land acquisition
-Projects facilitating motorized use on national forest or Bureau of Land Management land unless the land is not designated wilderness and construction is consistent with the management direction in the forest or Bureau plans.
-Projects facilitating motorized use on or access to recreational trails on which, as of May 1, 1991, motorized use was prohibited or had not occurred.
-Planning, feasibility studies, master plans, and wildlife impact studies
-Roads or bridges unless specifically designated for recreational trail use, not accessible to or maintained for cars, or closely associated with a campground or trail head project.
-Sidewalks and other paths that provide an urban trail experience
-Law enforcement
-Those on property bought under a conditional sales contract, unless the grant applicant has title to the property.
-Those that severely restrict public use, such as deed provisions that have a significant negative impact on public recreational use of the property; projects may be on public or private land, but must provide written assurances of public access.

Local agencies, special purpose districts, tribes, and non-profit organizations must provide 20 percent match for each project, and at least 10 percent of the total project cost must be from a non-state, non-federal contribution. Federal agencies must provide at least five percent from non-federal sources.

Match may include, but is not limited to:
-Appropriations or cash
-Bonds
-Donations of cash, land, labor, equipment, and materials
-Federal, state, and local grants
-Applicant's labor, equipment, and materials

The application and review timeline may be found here: http://www.rco.wa.gov/grants/schedules.shtml#rtp

Key Dates:
-Applications Due: November 1, 2016
-Technical Completion Deadline: January 8, 2017
-Project Evaluation (written): February 1-March 10, 2017
-Board Meeting – Grants Awarded: June 2017

Before starting your grant application, please review the funding source's website listed below for updates/changes/addendums/conferences/LOIs.
Submit grant materials online at: http://www.rco.wa.gov/prism_app/about_prism.shtml

Karl Jacobs, RCO Grants Manager
State Parks and Recreation
(360) 902-3084
karl.jacobs@rco.wa.gov

Rory Calhoun, RCO Grants Manager
Department of Fish and Wildlife
(360) 902-3022
rory.calhounn@rco.wa.gov

Dan Haws, RCO Grants Manager
Department of Natural Resources
(360) 902-3079
dan.haws@rco.wa.gov

Additional Grants Management Contacts: http://www.rco.wa.gov/grants/contact_rec_mgr.shtml

Recreation and Conservation Office
PO Box 40917
Olympia, WA 98504-0917

Telephone: (360) 902-3000
TTY: (360) 902-1996
info@rco.wa.gov

USA: Washington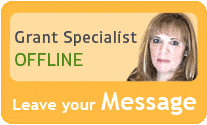 Our team of researchers and grant specialists review hundreds of funding resources daily to make sure GrantWatch.com provides members with the most up-to-date grants.
We have grants for: