Apprenticeship Program
Contracts to California Master Artists to Train
Apprentices in the Traditional and Folk Arts
Agency Type:
Foundation / Corporation

Alliance for California Traditional Arts (ACTA)

06/06/17

07/17/17 Postmarked
Contracts of $3,000 to California master artists to train apprentices in the traditional art forms. Master artists will offer one-on-one intensive training to qualified apprentice artists to promote the continuation of traditional art forms and cultures. Funding will support the master artist's supplies, travel, and fees.

If selected, ACTA enters into a contract with the master artist and apprentice to implement the work plan proposed in the application. The apprenticeship program period may last between six months to one year, in which ACTA staff will work closely with the apprenticeship pair to gauge and document progress and offer assistance and support. Upon agreeing to the contract the apprenticeship pair will be required to go through an orientation. Near the mid-point of the apprenticeship period, a site visit will be scheduled in which ACTA staff documents the apprenticeship sharing through video recording and photography. The resulting materials become part of ACTA's permanent archival collections, which is open to the public for educational purposes.

Each apprenticeship team will be required to organize a public presentation (performance, exhibit, lecture demonstration, etc.) in consultation with ACTA staff in order to share the results of their intensive learning cycle. As of this year we will be asking that each apprenticeship pair implement a survey at their public sharing, which ACTA will provide. Finally, submitting written evaluations of the master and apprentice's experiences completes the requirements of the Apprenticeship Program contract.

A master artist is someone who is recognized as an exemplary practitioner of a traditional folk art form by his or her community and peers. An apprentice is someone who learns from a master artist. Prospective apprentices should demonstrate an intention to enhance their established skills and cultural understanding of the art form by working with a master. The master artist and apprentice must apply together with a mutual desire to work with each other.

Folk and traditional arts are those art forms that are transmitted and engaged as part of the cultural life of a group of people whose members share a common heritage, language, religion, occupation, or region. These expressions are deeply rooted in and reflective of a community's shared standards of beauty, values, or life experiences. Folk and traditional arts are often passed on from one generation to the next and express a collective wisdom, rather than a unique personal aesthetic.

Some folk and traditional arts have been brought to California from other countries or regions and have taken root here to become interwoven with the state's cultural landscape and identity, while others have prospered on the more than 130 tribal reservations and rancherias in this state. Cowboy poetry; Hmong reverse appliqué embroidery; Mexican corridos (ballads) and mariachi music; African American quilts; Japanese bonsai; Native American basketry, ceremonial regalia construction and ritual mu- sic/dance; South Indian Bharata Natyam dance; Western saddle making; Chinese qin instrumental music; Portuguese fado singing; Native Hawaiian kahiko hula chant and dance; and Pilipino rondalla music ensembles are but a few of the many hundreds of distinctive forms found in this tremendously diverse and culturally rich state.

Review Criteria:
-Traditionality of the art form
-Artistic quality of the master artist's work
-Demonstrated commitment and developed skill of the apprentice
-Shared membership of the master artist and apprentice in a cultural community (family, heritage, occupation, tribe, religion, etc.)
-Feasibility of the proposed work plan and timetable
-Urgency (for endangered art forms)

Contracts of $3,000 will be made with master artists.

The apprenticeship will begin on or after January 1, 2018, and must be completed by December 31, 2018. The apprenticeship must total at least six months, but may last up to one year, depending on the conditions of the particular mentorship.

Requirements:
-Master artist and apprentice must apply together.
-Master artist must be authorized to work in the United States and be able to receive payments directly.
-Both applicants must be California residents.
-Only one application is allowed per master artist and/or apprentice (e.g., master artist is not allowed to submit multiple applications, each with a different apprentice, nor can a person apply as an apprentice in one application and then as a master artist in another).

Ineligible Apprenticeships:
-Contemporary studio crafts or the reproduction of antiques
-Recreations of historic or village folk traditions that attempt to reenact lifestyles from the distant past
-2017 Apprenticeship Program participants

Applicants are invited to join a webinar with ACTA staff to learn more about these programs.

Webinar Dates:
-June 6th at 12 noon
-June 13th at 12 noon
-June 7th at 6 pm (Spanish)

Applications must include work samples from both master artist and apprentice to demonstrate quality and traditionality.

Letters of support are required for both the master artist and apprentice from experts on the art form or from people who know about the applicant's commitment to the cultural community and to the traditional art form.

Important Dates:
-Application Postmark Deadline: July 17, 2017
-Notification to Applicants: December 31, 2017
-Apprenticeship Period: January 1, 2018 - December 31, 2018 (6 months minimum)

Before starting your grant application, please review the funding source's website listed below for updates/changes/addendums/conferences/LOIs.
Sign up for a webinar by sending a request to rsvp@actaonline.org or call (559) 237-9812.

Russell Rodríguez, Program Manager
(831) 334-5040
rrodriguez@actaonline.org

Alliance for California Traditional Arts
Apprenticeship Program
744 P Street, Suite 307
Fresno, CA 93721

USA: California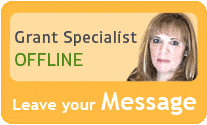 Our team of researchers and grant specialists review hundreds of funding resources daily to make sure GrantWatch.com provides members with the most up-to-date grants.
We have grants for: