Public Outreach Grant
Grants to Florida Nonprofits, IHEs, Individuals, Businesses
and Agencies in Eligible Areas for Environmental Protection
Agency Type:
Foundation / Corporation

Charlotte Harbor National Estuary Program (CHNEP)

09/18/17 Noon Receipt
Grants of up to $5,000 to Florida nonprofits, individuals, businesses, government agencies, schools, colleges, and universities to protect the environment in the Greater Charlotte watershed and estuarine system. Draft applications are due by September 6, 2017. Specific goals of funding include habitat loss, water quality, water flow and stewardship.

The watershed includes all or portions of Charlotte, DeSoto, Hardee, Lee, Manatee, Polk, and Sarasota Counties.

The CAC Grants Committee considers if the Public Outreach Grant application:

- Helps to fulfill the Program's Comprehensive Conservation and Management Plan (CCMP) by producing a desired result/benefit that addresses at least one of the common priority problems. Applications will be more favorably reviewed if the project addresses a water quality outreach issue.
- Benefits those who live within the CHNEP study area.
- Has demonstration value to the community.
- Informs and educates the public. This is important of all projects.
- Has long-term applicability and addresses resource management issues.
- Increases awareness of the CHNEP and its purposes.

The common priority problems are:

- Hydrologic Alterations: Adverse changes to amounts, locations, and timing of estuarine and freshwater flows.

- Fish and Wildlife Habitat Loss: Degradation and elimination of headwater streams and other habitats caused by development, conversion of natural shorelines, cumulative impacts of docks and boats, invasion of exotic species, and cumulative tank system loadings, atmospheric deposition, and groundwater.

- Water Quality Degradation/Nutrient Enrichment: Including but not limited to pollution from agricultural and urban runoff, point-source discharges, septic and future impacts.

- Stewardship Gaps: Promote programs and methods to educate the public and enhance personal responsibility for ecosystems of the Charlotte Harbor watershed.

Watersheds within the Greater Charlotte Harbor Watershed:

- Dona & Roberts Bays
- Myakka River
- Lemon Bay
- Peace River
- Charlotte Harbor
- Pine Island Sound
- Caloosahatchee River
- Estero Bay

Education programs are encouraged to target both adults and children. Projects that focus primarily on children should include a description of any adult education opportunities that will be accomplished with the project. Programs that include field trips are allowed; however, the target audience, number of participants and any participant fees must be detailed. Enhancement or expansion of existing programs is permissible. Applicants are encouraged to be innovative. Consider the cost to reach each person with your project.

The maximum grant request is $5,000, but most applications are funded in the $2,500 to $3,000 range.

Grant duration is from November 2017 - August 31, 2018.

Who May Apply:

Any citizen, organization, business, government agency, school, college, or university may apply for a grant but the project must occur within the greater Charlotte Harbor watershed.

The Grants Committee also considers if the Applicant:

- Follows the guidelines as established in the application package.

- Has been previously supported. All things being equal, applications that have not been previously supported by the CHNEP are more likely to be supported than those that have previously received financial support from the Program.

- Has successfully completed previously funded applications. Applications are less favorably considered if the Applicant has projects that are not in good standing.

- Requests support for the purchase of equipment unless the equipment is integral to an education program. The Committee often does not favorably review applications that are for these types of expenses.

- Allows public access to the site if the project proposes property improvements.

- Requests support primarily for staff. Applications tend to be less favorably considered if the budget is primarily for salaries.

Public Outreach Grants cannot be used for the following:

- Improvements on private property or projects that personally benefit the Applicant, such as purchases that remain the property of an individual and are only available for private use.
- Fundraising activities.
- Reprinting of existing material unless part of a larger educational program.
- Subsidizing organization's normal business operations.
- Refreshments or T-shirts, hats, or other promotional items and clothing.
- Completed projects.

Timeline:

- Wednesday, Sept. 6, 2017 by 5 p.m.: One copy of the complete draft application is due in the Program Office. The CHNEP Communications Manager will review the application for completeness and provide comments to the Applicant regarding completeness and recommended modifications or revisions.

- Monday, Sept. 18, 2017 by noon: One copy of the final application is due in the Program Office. The transmittal form must be signed by the official authorized to negotiate a purchase order for the Applicant. Correspondence sent to applicants who meet the first deadline may be notified that the second deadline has been changed.

NOTE: Both application deadlines (Sept. 6 and 18) must be met for an application to be considered.

Applications may be delivered/mailed to CHNEP or sent as a PDF by email or through DropBox. Applications will not be accepted or considered if they are received after deadlines or if they are submitted by telegram, facsimile, or telephone. If you aren't able to provide the complete application as one PDF file, send the application in by mail.

- November 2017: Funding decisions will be announced by November 2017. Applications that are approved may begin once the applicant is recognized by the City of Punta Gorda as a vendor and the City has issued a purchase order. A W-9 form is required to be recognized as a vendor. Additional guidance will be provided.

- Friday, March 30, 2018: Applicants are required to submit at least one progress report by March 31 to document the work accomplished to date.

- Friday, Aug. 31, 2018: Applicants shall perform all services necessary to accomplish the work specified in the purchase order scope of work so the final report and invoice (on letterhead) are received by Aug. 31. Applicants are reimbursed funds once a final report and an invoice for work accomplished are accepted.

Matching funds are not required; however, cooperative funding is encouraged.

Applicants are reimbursed funds once the final report and invoices for work accomplished are accepted.

The CHNEP also offers micro-grants (up to $250) year round.

Before starting your grant application, please review the funding source's website listed below for updates/changes/addendums/conferences/LOIs.
Maran Hilgendorf, Communications Manager
maran@chnep.org
941-575-3374
Toll-free 866-835-5785

326 West Marion Ave
Punta Gorda, FL 33950

https://static.wixstatic.com/media/252fd8_677f4ba7f105444f8417abe97773d59d~mv2.png/v1/crop/x_0,y_0,w_749,h_866/fill/w_596,h_691,al_c,usm_0.66_1.00_0.01/252fd8_677f4ba7f105444f8417abe97773d59d~mv2.png

USA: Florida: All or portions of Charlotte, DeSoto, Hardee, Lee, Manatee, Polk and Sarasota Counties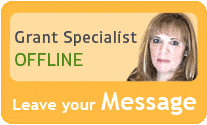 Our team of researchers and grant specialists review hundreds of funding resources daily to make sure GrantWatch.com provides members with the most up-to-date grants.
We have grants for: