2018 Blavatnik National Awards for Young Scientists
Awards to USA and Puerto Rico Young Faculty
Members for Contributions to Science and Engineering
Agency Type:
Foundation / Corporation

Blavatnik Family Foundation

11/15/17 11:59 PM PT Nominations Due; 11/29/17 Letters of Support Due
Awards to USA and Puerto Rico young scientists and engineers with faculty status at qualifying institutions to celebrate and recognize past accomplishments and career potential. Nominations are invited on behalf of promising researchers in the following three categories: fields of chemistry, physical sciences and engineering, and life sciences.

Nominees and their work as independent investigators will be evaluated according to the following criteria:
-Quality: The extent to which the work is reliable, valid, credible, and scientifically rigorous.
-Impact: The extent to which the work addresses an important problem and is influential in the nominee's field.
-Novelty: The extent to which the work challenges existing paradigms, employs new methodologies or concepts, and/or pursues an original question.
-Promise: Future prospects in the nominee's field and potential for further significant contributions to science.

Life Sciences Category:
-Biomedical Engineering & Biotechnology
-Clinical Medicine
-Computational Biology & Bioinformatics
-Developmental Biology
-Ecology
-Evolutionary Biology
-Genetics & Genomics
-Immunology & Microbiology
-Marine Biology
-Molecular & Cellular Biology
-Neuroscience
-Systems Biology

Physical Sciences and Engineering Category:
-Applied Mathematics
-Astrophysics & Cosmology
-Atmospheric & Oceanic Sciences
-Atomic, Molecular & Optical Physics
-Civil Engineering
-Computer Science
-Condensed Matter Physics
-Electrical Engineering
-Geology & Geophysics
-Materials Science & Nanotechnology
-Mechanical & Aeronautical Engineering
-Nuclear & Particle Physics
-Plasma Physics
-Theoretical Physics

Chemistry Category:
-Analytical Chemistry
-Biochemistry & Structural Biology
-Chemical Biology
-Chemical Engineering
-Environmental Chemistry & Biogeochemistry
-Green Chemistry
-Inorganic & Solid-State Chemistry
-Organic Chemistry
-Physical Chemistry
-Polymer Chemistry
-Synthetic Chemistry
-Theoretical Chemistry

One Blavatnik Laureate in each disciplinary category will receive an award.

Laureates will each receive $250,000 in unrestricted funds.

Nominations are accepted from an invited group of research universities, independent research institutions, academic medical centers, and government laboratories from around the United States, as well as from the Awards' own Scientific Advisory Council, composed of renowned science and technology leaders. The program expands on an awards program, started in 2007, for young scientists in New York, New Jersey, and Connecticut.

Invited Institutions:
http://blavatnikawards.org/awards/national-awards/institutions/

The nominee must:
-Have been born in or after 1976
-Hold a doctorate degree (PhD, DPhil, MD, DDS, DVM, etc.)
-Currently hold a faculty position at an invited institution in the United States.
-Currently conduct research as a principal investigator in one of the disciplinary categories in Life Sciences, Physical Sciences & Engineering, or Chemistry.

Previously nominated individuals who were not selected as Laureates in past Awards cycles may be nominated again. The Blavatnik Awards welcomes nominations from underrepresented groups in science and engineering.

Prospective nominees must be conducting research at one of the invited institutions as principal investigators and in charge of their own research program, hold a doctoral degree, and be born in 1976 or later. There are no residency or citizenship requirements to be nominated for the Blavatnik National Awards.

Past faculty winners of the Blavatnik Regional Awards are not eligible.

Candidates for the 2018 Blavatnik National Awards must be nominated by their institutions. Each institution may submit up to three nominations, one in each disciplinary category of Life Sciences, Physical Sciences & Engineering, and Chemistry.

If your institution does not appear on the list and would like to nominate, please submit a brief statement of interest via email.

Institutional nominations must be submitted by the institution's President (or equivalent), Provost, or their official designee.

Self-nominations are not allowed. Nominees do not submit their own nomination materials and should direct all questions to their institution's official nominator.

Nominations must be submitted using the online nomination system between Wednesday, September 27, 2017 and Wednesday, November 15, 2017, 11:59 PM PT.

Important Dates:
-September 27, 2017: Nominations open
-November 15, 2017: Nominations close
-November 29, 2017: Letters of support due
-Summer 2018: Laureates selected and notified
-Fall 2018: Awards ceremony in New York City

Frequently Asked Questions:
http://blavatnikawards.org/awards/national-awards/faq/

Categories:
http://blavatnikawards.org/awards/national-awards/disciplines/

Important Dates:
http://blavatnikawards.org/awards/national-awards/important-dates-national/

Guidelines:
http://blavatnikawards.org/awards/national-awards/nomination-guidelines/

Before starting your grant application, please review the funding source's website listed below for updates/changes/addendums/conferences/LOIs.
Submit a Nomination:
https://blavatniknational.fluidreview.com/

212.298.8624
blavatnikawards@nyas.org

USA: Alabama; Alaska; Arizona; Arkansas; California; Colorado; Connecticut; Delaware; Florida; Georgia; Hawaii; Idaho; Illinois; Indiana; Iowa; Kansas; Kentucky; Louisiana; Maine; Maryland; Massachusetts; Michigan; Minnesota; Mississippi; Missouri; Montana; Nebraska; Nevada; New Hampshire; New Jersey; New Mexico; New York City; New York; North Carolina; North Dakota; Ohio; Oklahoma; Oregon; Pennsylvania; Rhode Island; South Carolina; South Dakota; Tennessee; Texas; Utah; Vermont; Virginia; Washington, DC; Washington; West Virginia; Wisconsin; Wyoming
USA Territories: Puerto Rico (USA)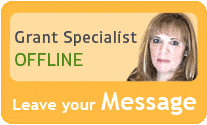 Our team of researchers and grant specialists review hundreds of funding resources daily to make sure GrantWatch.com provides members with the most up-to-date grants.
We have grants for: