Aboriginal Languages Initiative (ALI) Program
Grants to British Columbia Indigenous Organizations
to Preserve and Revitalize Native Languages
Agency Type:
Foundation / Corporation

First Peoples' Cultural Council (FPCC)

12/13/16 4:30 PM Receipt; Post-marked applications with the deadline date will be accepted from isolated communities.
Grants ranging from $25,000 to $35,000 to British Columbia indigenous organizations, indigenous academic institutions, and non-indigenous organizations partnering with indigenous communities for language preservation projects. This program supports community-based projects and activities that preserve and revitalize indigenous languages through documentation and language immersion.

Please note:
-Projects that provide direct language instruction must be held outside of Grade K-12 classes or accredited course work; and
-Projects that develop new learning resources (or use existing learning resources) must have broad appeal and a detailed distribution plan.

This year, priority will be given to:
-Projects that are participatory in nature, that involve sizable numbers of people, that focus on intergenerational transmission of Aboriginal languages;
-Projects that produce language resources that are accessible to all language communities, educational institutions and all Canadians;
-Projects that demonstrate innovative use of technology; and,
-Projects that have sought out partnerships (e.g. cash and/or in-kind) to achieve outcomes.

Eligible strategies include participatory (language immersion) programming and resource development (archiving or documentation).

Eligible expenses may include:
-Salaries and employee benefits directly related to the delivery of the project (each salaried position must be identified along with the rate of pay for each position);
-Training directly related to the successful delivery of the proposed activities;
-Rental costs for facilities specifically required for the project and/or project activities;
-Equipment rental/service/purchase (the organization must maintain an inventory of all materials and equipment in excess of $2,000);
-Project supplies and resource materials;
-Photocopying/printing/translation directly related to project activities;
-Communications directly related to project activities;
-Honoraria for Elders and professional services/consulting fees related directly to the project;
-Travel within B.C. related to the project (reimbursement may not exceed for the National Joint Council Travel Directive
-Insurance directly related to project activities; and
-Administrative costs, such as: bookkeeping services, office supplies, telephone, fax, utilities, postage and courier fees, photocopying, printing, rent for office space, audit, legal, translation (administrative costs may not exceed 15 per cent of the total requested funding).

Funding levels vary between $25,000 and $35,000.

Language and Culture Camps are eligible for $25,000 only.

Projects will commence on or after July 1, 2017 and must be completed by March 31, 2018.

Eligible applicants include the following not-for-profit, democratically controlled:
-Indigenous organizations incorporated under Part II of the Canada Corporations Act or under corresponding provincial or territorial legislation;
-Independent Indigenous community groups that include ad-hoc committees defined as a temporary committee set up to do a specific task and are not a permanent standing committee;
-Indigenous service delivery and voluntary organizations;
-Indigenous academic institutions;
-Indigenous cultural, educational and recreational organizations/centers
-Indigenous youth and women's organizations; and
-Non-Indigenous organizations working in partnership with Indigenous organizations or Indigenous advisory committees in situations where Indigenous organizations or Indigenous community groups do not exist.

Not Eligible:
-Individuals
-Non-Aboriginal organizations (unless in partnership with Aboriginal organizations or Aboriginal advisory committees);
-For-profit organizations
-Federal departments and agencies; and
-Provincial/territorial and municipal governments and their agencies
-Communities not in good standing with FPHLCC/FPCF

This program does not fund expenditures related to capital construction and renovation; stipends, allowances or honoraria for attendance in a course or activity; contingency and miscellaneous fees; deficit recovery; employment training programs; festivals and gatherings including conferences, development of regular accredited curriculum; and core funding costs for organizations including: staffing, annual meetings and executive or board meetings.

The deadline for applications is December 13, 2016 at 4:30 PM must be received in hard copy by FPCC on or before the deadline date. Postmarked applications with the deadline date will be accepted from isolated communities.

All applicants are required to submit an updated Language Needs Assessment (current to within the last eight months). To log in or create a new LNA account, please use this link: http://fp-maps.ca/user/login

Before starting your grant application, please review the funding source's website listed below for updates/changes/addendums/conferences/LOIs.
Barb Matilpi
barb@fpcc.ca

Aliana Parker
aliana@fpcc.ca

First Peoples' Cultural Council
1A Boat Ramp Road
Brentwood Bay, B.C.
Canada V8M 1N9

P: (250) 652-5952
F: (250) 652-5953

Canada: British Columbia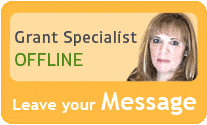 Our team of researchers and grant specialists review hundreds of funding resources daily to make sure GrantWatch.com provides members with the most up-to-date grants.
We have grants for: