Summer Stipends
Grants to USA Teachers, Scholars, and
Writers for Advanced Humanities Research

National Endowment for the Humanities (NEH)

09/27/17 11:59 PM ET Receipt
Grants of $6,000 to USA individual teachers, scholars, and researchers to carry out advanced humanities research to benefit the academic community or general audiences. Applicants must complete the required online registrations by September 13. Consideration will be given to projects at any stage of development.

Eligible projects usually result in articles, monographs, books, digital materials and publications, archaeological site reports, translations, or editions. Projects must not result solely in the collection of data; instead they must also incorporate analysis and interpretation.

The Common Good: The Humanities in the Public Square:

NEH invites projects related to its initiative, The Common Good: The Humanities in the Public Square. This initiative seeks to connect the study of the humanities to the current conditions of national life. Many of today's challenges require more than ever the forms of understanding and knowledge represented by the humanities. They require the broadest possible engagement of scholars and the public with the resources of the humanities, including but not limited to the study of language, literature, history, philosophy, comparative religion, and ethics. The study of the humanities can help illuminate the complexity of many contemporary challenges while enriching understanding of the common good.

Note that the Common Good initiative incorporates the Standing Together initiative, which encourages projects related to war and military service.

Protecting Our Cultural Heritage:

In response to the destruction of cultural heritage materials worldwide, NEH encourages applications for projects that study, document, or create digital representations of lost or imperiled cultural heritage materials. Proposed projects should be based on scholarly work and follow standards and best practices. Projects must demonstrate the capacity to be sustained and must be widely accessible to the public.

The Summer Stipends program will give equal consideration to all applications in accordance with the program's evaluation criteria, whether or not they respond to the Common Good initiative or the Standing Together initiative or focus on lost or imperiled cultural heritage materials.

Providing Access to Grant Products:

As a taxpayer-supported federal agency, NEH endeavors to make the products of its awards available to the broadest possible audience. NEH's goal is for scholars, educators, students, and the American public to have ready and easy access to the wide range of NEH grant products. For the Summer Stipends program, such products may include digital resources, websites, and the like. For projects that lead to the development of websites, all other considerations being equal, NEH gives preference to those that provide free access to the public. Detailed guidance on access and dissemination matters can be found below, beneath the "Final product and dissemination" heading in the instructions for the narrative.

Summer Stipends provide $6,000.

Successful applicants may begin work on their projects as early as May 1, 2018.

Summer Stipends provide funding for two consecutive months of research and writing. Recipients must work full-time on their projects for these two months and may hold other research grants supporting the same project during this time. Summer Stipends normally support work carried out during the summer months, but arrangements can be made for other times of the year.

Within the parameters listed below, the Summer Stipends program accepts applications from individual researchers, teachers, and scholars, whether they have an institutional affiliation or not. Applicants with college or university affiliations must, however, be nominated by their institutions.

NEH encourages submission of Summer Stipends applications from independent scholars and faculty at Hispanic-Serving Institutions, Historically Black Colleges and Universities, and Tribal Colleges and Universities.

Organizations are not eligible to apply for Summer Stipends.

Formal education:
All applicants must have completed their formal education by the application deadline. While applicants need not have advanced degrees, individuals currently enrolled in a degree-granting program are ineligible to apply. Applicants who have satisfied all the requirements for a degree and are awaiting its conferral may apply, but such applicants need a letter from the dean of the conferring school, attesting to the applicant's status as of September 27, 2017. This letter must be received by the Summer Stipends program by October 19, 2017.

Citizenship:
U.S. citizens, whether they reside inside or outside the United States, are eligible to apply. Foreign nationals who have been living in the United States or its jurisdictions for at least the three years immediately preceding the application deadline are also eligible.

Recent grants and fellowships held by the applicant:
Individuals who have either held or been awarded a major fellowship or research grant or its equivalent within the three academic years prior to the deadline are eligible. Everything else being equal, though, the program will give preference to applicants who have not received such support. A "major fellowship or research grant" is a postdoctoral research award that provides a stipend of at least $15,000. Sabbaticals and grants from an individual's own institution and stipends and grants from other sources supporting study and research during the summer are not considered major fellowships. If you have received any fellowships or research grants within the three years prior to the deadline, please indicate on your résumé the total amount of each award or grant. If you fail to do so, your application may be disqualified.

Previously supported projects:
Individuals who have previously received Summer Stipends may apply to support a new stage of their projects. These applications do not receive special consideration and will be judged by the same criteria as others in the competition. However, NEH will ask evaluators to review the accomplishments from the prior Summer Stipends award and determine if the project warrants additional support.

Summer Stipends may not be used for
-Projects that seek to promote a particular political, religious, or ideological point of view;
-Projects that advocate a particular program of social action;
-Specific policy studies;
-Research for doctoral dissertations or theses by students enrolled in a degree program;
-The preparation or revision of textbooks;
-Curriculum development;
-The development of teaching methods or theories;
-Educational or technical impact assessments;
-Empirical social science research, unless part of a larger humanities project;
-Inventories of collections;
-Works in the creative and performing arts (for example, painting, writing fiction or poetry, dance performance, etc.);
-The writing of autobiographies, memoirs, or works of creative nonfiction; or
-The writing of guide books, how-to books, and self-help books.

Nomination of college and university faculty:

Faculty members teaching full-time at colleges or universities must be nominated by their institutions to apply for a Summer Stipend. Each college and university in the United States and its jurisdictions may nominate two faculty members. Any faculty member is eligible for nomination.

A prospective applicant should become familiar with his or her institution's nomination procedures before the September 27 application deadline. Once nominated by their institutions, faculty members must submit their applications via Grants.gov. Applicants must include the name and e-mail address of the nomination official for their institutions. If you are nominated and subsequently apply, your nominating official will receive an e-mail message seven to ten days after the application deadline, asking for confirmation of your status as one of your institution's nominees. Confirmation must be submitted online no later than October 19, 2017.

NEH is not responsible for the nomination procedures established by any educational institution. Each institution must designate a nominating official, usually an academic vice president or dean. NEH expects nominating officials to announce the selection procedures to all prospective applicants and to conduct fair and open competitions to select their institutions' nominees.

The following individuals may apply without a nomination:
-Independent scholars not affiliated with a college or university;
-College or university staff members who are not faculty members and will not be teaching during the academic year preceding the award tenure;
-Community college faculty;
-Emeritus faculty; and
-Adjunct faculty, part-time faculty, and applicants with academic appointments that terminate by the summer of the award tenure.

Collaborative projects:
The NEH Summer Stipends program is designed for individual researchers. Awards may not be divided. If you are seeking funding for more than one participant in a collaborative project, each person seeking funding must submit a separate application specifying the individual contribution. Panelists will be asked to evaluate each application on its own merits. Each application should clearly explain how the work will be divided and the extent to which each collaborator's contribution depends on that of the other(s). Applicants who are seeking funding only for themselves but who are working as part of a collaborative team are also eligible. In this case, too, the application should clearly explain how the work will be divided and the extent to which each collaborator's contribution depends on that of the other(s). Applicants proposing to work together may wish to apply instead or in addition for an NEH Collaborative Research grant.

Because of the large number of applications, the Summer Stipends staff is not able to read and comment on draft proposals. However, potential applicants may discuss with the staff specific concerns or questions that arise during the preparation of their proposals.

In addition to preparing the narrative, bibliography, résumé, and (if necessary) appendix, applicants are also asked to solicit two letters of reference. Approximately seven to ten days after the deadline, NEH will send requests to your letter writers, asking them to submit their letters online. Although all submitted letters will be added to an applicant's file, it is possible that evaluators will not take into account letters submitted after the October 19, 2017, deadline.

All applications to this program must be submitted via Grants.gov. NEH strongly recommends that you complete or verify your registration at least two weeks before the application deadline, since it takes time to process your registration.

Applications for NEH Summer Stipends must be received by Grants.gov by 11:59 PM Eastern Time on September 27, 2017.

Timeline:

-Before the September 27, 2017 deadline: Contact Division of Research program officers with questions and for advice (optional)

-September 13, 2017: Register or verify your registration with Grants.gov by this date

-September 27, 2017: Submit application through Grants.gov by this date

-October 4-7, 2017: NEH requests reference letters and confirmations of nomination October 2017: peer review panels take place

-March 2018: meeting of the National Council on the Humanities, followed by funding decisions

-March 2018: applicants are notified of the funding decisions

-May 1, 2018: successful applicants may begin work on their projects as early as this date

View this opportunity on Grants.gov:
http://apply07.grants.gov/apply/GetGrantFromFedgrants?opportunity=20170927-FT&agencycode=NEH

Before starting your grant application, please review the funding source's website listed below for updates/changes/addendums/conferences/LOIs.
Division of Research Programs
National Endowment for the Humanities
400 Seventh Street, SW
Washington, D.C. 20506

202-606-8200
stipends@neh.gov

45.160

20170927-FT


151116_opp20170927-FT-cfda45.160-cidFT2017.pdf

151116_opp20170927-FT-cfda45.160-cidFT2017-instructions..pdf

USA: Alabama; Alaska; Arizona; Arkansas; California; Colorado; Connecticut; Delaware; Florida; Georgia; Hawaii; Idaho; Illinois; Indiana; Iowa; Kansas; Kentucky; Louisiana; Maine; Maryland; Massachusetts; Michigan; Minnesota; Mississippi; Missouri; Montana; Nebraska; Nevada; New Hampshire; New Jersey; New Mexico; New York City; New York; North Carolina; North Dakota; Ohio; Oklahoma; Oregon; Pennsylvania; Rhode Island; South Carolina; South Dakota; Tennessee; Texas; Utah; Vermont; Virginia; Washington, DC; Washington; West Virginia; Wisconsin; Wyoming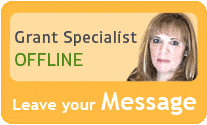 Our team of researchers and grant specialists review hundreds of funding resources daily to make sure GrantWatch.com provides members with the most up-to-date grants.
We have grants for: