Righteous Persons Foundation (RPF) Grant
Grants to USA Nonprofits to Strengthen
and Preserve Jewish Identity and Community
Agency Type:
Foundation / Corporation

Righteous Persons Foundation (RPF)

07/07/17
Grants to USA nonprofit organizations for programs and projects that build a vibrant, just, and inclusive Jewish community. Funding is primarily intended to support proposals that are national in scope, and that address one or more of the following priority areas and goals:

- Foster Jewish Arts, Culture, and Identity: To revitalize and illuminate Jewish identity today, the Righteous Persons Foundation (RPF) invests in projects that make the old new. That means digging into Judaism's rich and varied history to expand and enrich the content being transmitted.

- Inspire a Commitment to Social Justice: To advance justice in America, RPF looks to help enable Jews to draw upon our deep commitment to activism and mobilize a "Jewish presence" on the key social and economic issues of our time.

- Promote Understanding Between Jews and Those of Other Faiths and Backgrounds: To ensure a more tolerant society, RPF supports those working as change-agents to promote tolerance through a broad range of methods.

- Invest in the Next Generation: To engage the next generation on issues of Jewish identity, community, and meaning, RPF is interested in new pathways that bet on emerging, authentic, grassroots models; leverage new technologies; and invest in future leaders.

While the Foundation would like to support all of the worthwhile projects in need of assistance, Righteous Persons Foundation has limited funds and is unable to provide grants to all of the programs that match the above priorities.

Applications are only reviewed for organizations that have tax-exempt 501(c)(3) status.

If your project does not have tax-exempt status, you may submit an application through a 501(c)(3) organization serving as your fiscal sponsor.

Funding is generally not provided for the following:

- Direct aid to individuals;
- Individual synagogues or day schools;
- Conferences, seminars, and workshops;
- Capital or building campaigns;
- Scholarships and university programs;
- Programs servicing individuals and communities outside of the United States;
- Fundraising events, dinners, and mass mailings;
- Endowment Funds; and
- Support to cover an existing deficit.

In the rare case that RPF provides funding to establish an endowment, the Foundation prohibits any deduction from the endowment to cover overhead, indirect expenses, and/or administrative fees.

Letters of Inquiry:

LOIs are accepted twice annually, usually in early spring and early fall. Letters of Inquiry for Fall 2017 grants are due July 7, 2017.

Your LOI should be between 2-3 pages and contain the following:
- A description of the proposed project including: clear and measurable objectives, the issues the project will address, and the target population(s);
- A brief description of the organization's mission, activities, and history;
- The total amount requested from the Foundation; and
- The name, mailing address, and telephone number of the responsible contact person.

In addition to the two to three page letter of inquiry, please attach:
- A detailed project budget along with the organization's budget; (A project specific budget is not required if seeking general support.)
- A list of secured and potential funding for the project;
- A copy of the organization's Board of Directors; and
- Documentation of the organization's 501(c)(3) status.

You should receive an e-mail acknowledging receipt of your LOI within four to six weeks of your mailing date. If you do not, please email the Foundation. It is strongly recommended that applicants keep one copy of the original submission.

Click here for more information about submitting the LOI: https://www.righteouspersons.org/letters-of-inquiry/

If you are requesting a grant for a film project, please note the following in addition to the general grant submission guidelines:

- The Foundation does not accept any materials related to Mr. Spielberg's work as a director and producer, even for topics that may be related to the Righteous Persons Foundation's grantmaking. Please contact Amblin Partners at (818) 733-7000 for more information and note that they do not accept unsolicited scripts.
- The Foundation generally considers films for grants only when a work tape is available for viewing and the film is near completion or is already completed.

Click here to view the film proposal instructions: http://www.righteouspersons.org/film-submissions/

Full Proposals:

Full proposals are requested by invitation only. If the Foundation requires such a proposal based upon your initial submission of an letter of inquiry, you will be contacted by a staff member of the Foundation and supplied with an outline of what further information is required.

Click here for more information about submitting a Full Proposal: https://www.righteouspersons.org/full-proposal/

Before starting your grant application, please review the funding source's website listed below for updates/changes/addendums/conferences/LOIs.
Please send one copy of your LOI via e-mail to grants@righteouspersons.org.

Contact Information:

Righteous Persons Foundation
400 S. Beverly Drive, Suite 420
Beverly Hills, CA 90212

Phone: 310.314.8393
Fax: 310.314.8396
Email: grants@righteouspersons.org

USA: Alabama; Alaska; Arizona; Arkansas; California; Colorado; Connecticut; Delaware; Florida; Georgia; Hawaii; Idaho; Illinois; Indiana; Iowa; Kansas; Kentucky; Louisiana; Maine; Maryland; Massachusetts; Michigan; Minnesota; Mississippi; Missouri; Montana; Nebraska; Nevada; New Hampshire; New Jersey; New Mexico; New York City; New York; North Carolina; North Dakota; Ohio; Oklahoma; Oregon; Pennsylvania; Rhode Island; South Carolina; South Dakota; Tennessee; Texas; Utah; Vermont; Virginia; Washington, DC; Washington; West Virginia; Wisconsin; Wyoming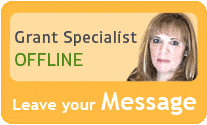 Our team of researchers and grant specialists review hundreds of funding resources daily to make sure GrantWatch.com provides members with the most up-to-date grants.
We have grants for: