Work Incentives Planning and Assistance Program
Grants to USA & Territories IHEs, Businesses, Non-Profits,
& Agencies to Support Disabled Persons in the Workforce

USA Social Security Administration, Office of Research, Demonstration, and Employment Support (ORDES)

03/30/15 5:00 PM EST

02/09/15

02/24/15

Grants to USA and territories, non-profits, IHEs, businesses, State governments, and tribes to help disabled social security recipients enter the workforce. February 9 is the deadline for an optional letter of intent. Teleconferences will be held February 24 and March 12. March 23 is the deadline for questions.

WIPAs provide long term planning for transition-aged youth and may begin providing services to beneficiaries as young as 14.

The purpose of the program is to support beneficiaries who want to return to work to make a successful and profitable transition to the workforce. Beneficiaries that continue to work improve their economic independence and financial security.

WIPA projects help beneficiaries take advantage of work incentives programs, which may delay or reduce the effect of work on monetary benefits and health insurance. Additionally, WIPA projects act as repositories for information about other work incentives, benefits counseling services, and other resources that may help beneficiaries succeed in their work attempts, or may assist beneficiaries to improve financial stability as they return to work.

Each WIPA awardee must serve beneficiaries at least five business days per week, with the exception of holidays. Flexible hours are permitted. It is preferred that each awardee have some availability in the evenings or on weekends in order to support beneficiaries with nontraditional work schedules.

The majority of WIPA effort must be directed to one-to-one service to beneficiaries who are working or actively seeking employment or self-employment. These are the populations most in need of support to encourage them to gain, retain, or expand work activity.

$20,000,000

Approximately 92.

- $100,000 - $300,000 for each budget period.
- U.S. Territories: $50,000 - $300,000 for each budget period.

The awardee must apply annually to continue the cooperative agreement and to receive funds in subsequent years of the five-year agreement. The awardee will produce a continuation application, subject to review and approval.

For profit organizations other than small businesses
Indian tribal governments and organizations (American Indian/Alaskan Native/Native American)
Institutions of Higher Education; IHE(s)
Nonprofits having a 501(c)(3) status with the IRS
Small businesses
State governments
U.S. Territory or Possession

Domestic institutions of higher education.

There will be a live question and answer period following the presentation on each call.

The first call is on
Tuesday, February 24, 2015 at 1:30 PM ET, 12:30 PM CT, 11:30 AM MT and 10:30 AM PT.
Call‐in number: 866‐454‐4206
Participant code: 826683

The second call is a replay of the February 24 call, and is scheduled for
Thursday, March 12, 2015 at 1:30 PM ET, 12:30 PM CT, 11:30 AM MT and 10:30 AM PT.
Call‐in number: 888‐500‐6949
Participant Code: 349709

February 9, 2015: deadline for an optional letter of intent. The letter of intent is not required, is not binding, and does not enter into the review process of a subsequent application. The sole purpose of the letter of intent is to allow Social Security staff to estimate the potential review workload and avoid conflicts of interest in the review. Send the email letter of intent to SSA-TA@grantreview .org.

March 23, 2015: deadline for questions. Submit questions to SSA-TA@grantreview.org . Potential applicants should go to http://www.ssa.gov/oag/grants/ssagrant_current.htm#sb=1 frequently to ensure that they have the latest information, updates and answers. Periodically, important materials may be posted to the same website. If you would like your question answered during one of the teleconferences, submit your question at least three (3) business days prior to the call (February 19 for the first call and March 9 for the second call). We will also post all questions to a regularly updated Frequently Asked Questions (FAQ) document available at:

Because of the complexity of work incentives, disability support, and poverty reduction programs, we require WIPA staff to participate in an intensive training and pass a rigorous certification process prior to working with beneficiaries. We provide extensive technical support via a Social Security contractor, to ensure the technical information disseminated by CWICs is correct and applicable to each participating beneficiary's situation.

Before starting your grant application, please review the funding source's website listed below for updates/changes/addendums/conferences/LOIs.
Agency Contacts:
Administrative and budgetary requirements:
Office of Acquisition and Grants
SSA-TA@grantreview.org

Program Requirements or Technical Assistance:
Beneficiary Employment Support Branch
SSA-TA@grantreview.org

Grants.gov support staff
support@grants.gov
1-800-518-4726
If your Grants.gov difficulties are not resolved, you may also contact the SSA Grants Management Team at Grants.Team@ssa.gov for assistance.

96.008

WIPA-WIP-15-001

USA: Alabama Alaska Arizona Arkansas California Colorado Connecticut Delaware Florida Georgia Hawaii Idaho Illinois Indiana Iowa Kansas Kentucky Louisiana Maine Maryland Massachusetts Michigan Minnesota Mississippi Missouri Montana Nebraska Nevada New Hampshire New Jersey New Mexico New York New York City North Carolina North Dakota Ohio Oklahoma Oregon Pennsylvania Rhode Island South Carolina South Dakota Tennessee Texas Utah Vermont Virginia Washington Washington, DC West Virginia Wisconsin Wyoming
USA Territories: American Samoa (USA) Guam (USA) Puerto Rico (USA) Virgin Islands (USA)
International country outside of the USA, Israel and Canada.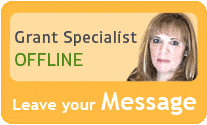 Libby is constantly in touch with grant program managers and reviews numerous publications to make sure that GrantWatch.com provides subscribers with the most up-to-date grant opportunities.
We have grants for:

Need help?
Hi, I would love to guide you through the site.
Please feel free to call or write.
Customer Sales & Support
(561) 249-4129