Smart and Caring Community Fund
Grants to Newfoundland and Labrador Nonprofits for
Health, Environment, Education, Arts, and Civic Programs
Agency Type:
Foundation / Corporation

Community Foundation of Newfoundland and Labrador (CFNL)

09/30/17
Grants of up to $2,000 to Newfoundland and Labrador nonprofits and municipalities for a wide range of programs that promote the well-being of local residents and contribute to the development of healthy communities. Funding is intended to support proposals that address one of the following five areas:

Health:

Projects that foster the health and well-being of the people of the province, by encouraging active living and healthy food choices.

Access to healthy food options – examples of programs include:
- Establishment or enhancement of community gardens.
- Providing healthy food options within food banks or soup kitchens.
- Promotion of healthy eating habits.

Encouragement of physical activity and active living – examples of programs include:
- Establishment or enhancement of recreation programs for all ages in rural communities.
- Programs that encourage active living for people of all ability levels.
- Activities focused on encouraging physical literacy amongst children 0 -12 years of age.

Environment:

Projects that preserve and restore community green spaces and local bodies of water.

Conservation of land or water under threat – examples of programs include:
- Eradication of pollutants of local bodies of water.
- Promotion of alternate land uses and protection of green space.
- Protection of land that has ecological significance.

The restoration of parks, community spaces, or waterfront areas - examples of programs include:
- Establishment or enhancement of places to play.
- Beach clean up and/or restoration.
- Community park makeovers.

Education:

Projects that advance literacy for all ages or support the use of technology to bridge the gap between rural and urban schools.

Provision of resources and tools to promote literacy and reading in rural communities across the province – examples of programs include:
- Access to books and educational material.
- Reading circles.

Use of technology to enhance learning opportunities in rural schools – examples of programs include:
- The purchase of equipment to allow for distance learning.
- The establishment of innovative uses of technology or web resources to augment in-class education for grades K-12.
- Collaborative programs that improve the learning experience in rural schools.

Arts and Cultural Heritage:

Projects that create opportunities for Newfoundland and Labrador artists to establish themselves within their chosen fields and promote the unique intellectual and cultural heritage of the province.

Support for artists of Newfoundland and Labrador to become established in their chosen field – examples of programs include:
- Professional development programs that provide opportunities for artists to develop their skills and successfully stay in the province.

Promotion of the unique intellectual and cultural heritage of province – examples of programs include:
- Education programs that focus on preserving local traditions and art forms.

Civic Action and Engagement:

Projects that enhance leadership or build capacity, particularly within rural communities.

Enhancement of community leadership and development of community capacity – examples of programs include:
- Encouragement of volunteerism to create a stronger community.
- Programs that engage youth in leadership opportunities.
- Programs that bring together multi-sectoral organizations to solve key community issues on a regional level.

Preferences are given to projects that:

- Show an understanding of the community and its needs.
- Identify innovative and practical approaches to solve community issues.
- Enhance an organization's capacity to deliver services.
- Leverage volunteers and in-kind support.
- Promote collaboration and sharing among agencies to reduce duplication of programs or improve effectiveness of services.
- Show a broad level of community support and diversity of funders.

Grants are awarded annually for amounts of up to $2,000.

- Grants are awarded for specific purposes and for projects covering a definite period of time, typically one year or less.
- The upcoming deadline is for projects taking place in 2018.
- This fund does not provide multi-year commitments, but successful organizations can apply for a second year of funding for up to 80% of their original grant amount.

The Foundation funds:

- Organizations that are registered as charitable organizations or qualified donees with the Canada Revenue Agency, including municipalities.
- Organizations that demonstrate strong governance and fiscal responsibility.
- Charitable organizations that provide direct community services.

The Foundation does not fund:

- Political or fraternal organizations, service clubs, or third-party organizations that raise funds for charity.
- Individual pursuits.
- Private (fee-based) elementary or secondary schools.
- Religious organizations, unless they are engaged in a significant project benefiting the entire community.
- Endowment or memorial campaigns.
- Retroactive funding.
- Deficit reduction.
- Fundraising events or golf tournaments.
- Advertising or promotional campaigns.
- The publication of books or production of films.
- Private foundations.
- Medical or scientific research.
- Scholarships or bursaries.

The application deadline for projects taking place in 2018 will be September 30, 2017.

Before starting your grant application, please review the funding source's website listed below for updates/changes/addendums/conferences/LOIs.
Application Submission:

Please submit your completed application and required attachments to info@cfnl.ca.

If you are unable to email your application, please submit five (5) copies of the application form and supplementary documents to:

Community Foundation of Newfoundland and Labrador
Suite 209, 31 Peet Street
St. John's, NL
A1B 3W8

If you have any questions, call the Foundation at: 709-753-9899 or email the Foundation at the above email address.

Canada: Newfoundland and Labrador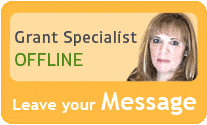 Our team of researchers and grant specialists review hundreds of funding resources daily to make sure GrantWatch.com provides members with the most up-to-date grants.
We have grants for: