IncentOvate Program Grant
Grants to Chicago, Illinois Nonprofits
for Public Arts and Cultural Programming

City of Chicago, Department of Cultural Affairs and Special Events (DCASE)

07/12/17

08/15/17 5:00 PM CST
Grants to Chicago, Illinois nonprofit organizations that have a primary mission to produce, create, provide, support, preserve, and present arts, culture, and arts education services for public audiences. Funding may be requested for general operating support as well as specific projects that fall under the current priority focus.

The 2017/18 IncentOvate Program will make grants across two funding categories: General Operating Grants and Project Grants.

Category 1: General Operating Grants

DCASE will provide General Operating Grants to Chicago's major cultural institutions (budgets over $2M) that are evaluated to be doing exemplary work related to four Cultural Grants Program priorities:

-Priority 1 - Innovation: DCASE defines innovation as a project, product, process, creation, collaboration, initiative or program component that is NEW or drastically reimagined, leading to developments including: new artistic forms or formats, new methods of delivering art, presenting art in new/unexpected physical locations, replicable models for artistic development or programming, and much more. This program seeks to support organizations doing work that seeks to challenge, change, improve or shift current products, practices, processes or paradigms by testing or utilizing novel concepts, approaches, or tools to fill local gaps and bring new ideas into the arts and culture field.

-Priority 2 - Community Engagement: DCASE defines Community Engagement as artistic or educational programming/activities that encourage partnerships with multiple touch points among individuals and entities to identify and achieve shared goals and objectives. In alignment with Cultural Plan-related goals to elevate and expand neighborhood cultural assets, this program seeks to support organizations that work to address local needs through deep interaction with Chicago residents and specific communities, to increase creative access, awareness and appreciation in every neighborhood.

-Priority 3 - Diversity and Equity: One of the core values of DCASE is Diversity and Equity. This program emphasizes the power of the arts to build community, inspire social change and bring fresh perspective to difficult and complex issues— including issues of race, ethnicity, class, gender identity and sexual orientation. This program seeks to support organizations demonstrating clear commitment to this priority that is evidenced in their artistic work, strategic planning, artists, staff and audience.

-Priority 4 - Collaboration: As another core value of DCASE, this program views collaboration as the backbone needed for long-term impact and citywide transformation. This program seeks to support organizations striving towards unique collaborations across disciplines, sizes, and sectors and in alignment with Cultural Plan-related goals to encourage cultural and non-cultural sectors to work together.

Successful applicants will demonstrate exceptional work across all four of these priorities.

General operating support funds may be used for artistic, administrative and/or program activities including expenses such as salaries, marketing, insurance, supplies, professional services, fees and training.

Category 2: Project Grants

Each year DCASE will strive to unite arts organizations across one priority that deserves focused attention. In conjunction with this effort, the IncentOvate program will award grants in support of projects in alignment with this targeted priority.

2017/18 IncentOvate Project Grants will focus on a specific theme – the City of Chicago's Year of Creative Youth. Through this initiative, the city will shine a spotlight on the young artists in Chicago, and the organizations and educators that support and inspire them, celebrating the creative spirit of the next generation as an essential part of Chicago's cultural life. This program invites you to be a part of this celebration by sharing exciting projects or programming related to creative youth that your organization could launch, enhance, expand, and/or elevate in 2018, with the support of DCASE.

For the purposes of this grant program, youth are defined broadly. This program encourages projects that support K - 12 participants as well young adults emerging as artists.

Project Grant proposals will be evaluated based on the following criteria:

-Quality of Proposed Project: The proposed project possesses rigor, curiosity, originality, and strategic risk-taking alongside quality, meaningful opportunities for youth to engage with the arts.

-Feasibility of Proposed Project: The applicant presents a logical and feasible plan that can be fully executed within a specified timeframe. The applicant demonstrates an ability to plan for and execute programs of this caliber.

-Alignment with Cultural Grants Program Priorities: Project addresses at least one of the Cultural Grants Program priorities of Innovation, Community Engagement, Diversity & Equity, and Collaboration, as outlined earlier in this guideline packet.

-Alignment with Year of Creative Youth: Project has potential to bring attention to the value of youth participation in the arts, to celebrate the work and talent of young artists, and/or to strengthen arts educators' abilities and capacity to provide arts training. This program seeks to fund projects across the City and will prioritize work in neighborhoods that have limited opportunities to participate in arts and culture activities. This program values both projects that have a wide and expansive reach, and those that provide deep, enriching experiences for participants.

-Potential Impact on Youth: Proposed project will benefit youth participants, either by providing them with opportunities to showcase their artistic work, to expand upon their artistic skills, or to experience the plentitude of other benefits garnered from exposure to and participation in the arts.

The number of grants awarded and the grant amounts will be contingent on the number of applicants and the strength of their applications. However, this program anticipates being able to award between 5 - 12 General Operating Grants and 2 - 6 Project Grants. Organizations will not be able to receive both a General Operating Grant and a Project Grant, but are encouraged to apply for both if eligible.

For General Operating Grants: Do not request a specific grant amount. Grant amounts ranging from $25,000 - $50,000 will be determined based on the strength of the applications.

For Project Grants: This program will accept requests ranging from $25,000 to $100,000. Ask for what is needed. DCASE may award larger or smaller grants than those requested by applicants based on the available budget and the strength of the application.

The grant period during which grantee organizations may expend awarded IncentOvate funds will be September 1, 2017 through December 31, 2018. Note that 2017 grantees are likely to receive payment in December 2017 and can reimburse themselves for expenses incurred for the project beginning on September 1, 2017. Recipients of Project Grants must have some component of their project taking place within the 2018 calendar year in conjunction with the Year of Creative Youth.

Number of Consecutive Years an Organization May Receive Funding: Beginning with the 2017/18 grant year, organizations may receive funding through IncentOvate for up to three years in a row before being required to take a year off from funding.

To be eligible to apply for the IncentOvate Program grants, applicants must:

-Have an annual adjusted income greater than $2,000,000 for the most recently completed fiscal year.

To calculate your organization's annual adjusted income, subtract the total amount of government contributions received during the previous fiscal year (this includes federal, state, and municipal/city contributions) from your organization's total income for that year. Note that in-kind contributions should not be included in this calculation.

Organizations with an annual adjusted income under $2 million should apply for CityArts (see http://www.chicagoculturalgrants.org). Please note that, as part of next year's CityArts application process, organizations with budgets under $2M will also have an opportunity to apply for project-specific grants in alignment with the Year of Creative Youth.

-Have a primary mission to create, produce, present, provide, support, or preserve arts and culture or arts education services for the general public of the City of Chicago.

-Work in one of the following disciplines: Architecture, Curatorial Arts/Museums, Dance, Design (includes Fashion, Industrial, and Costume), Interdisciplinary, Literary Arts, Media Arts and Film, Music, Performance Art, Photography, Public Art, Theater, Visual Arts OR serve as an arts service organization.

-Be a nonprofit, 501(c)(3) organization incorporated in the State of Illinois for at least 2 years prior to applying (must have been incorporated as of August 1, 2015).

-Be a resident company in the city of Chicago with a valid street address (P.O. boxes will not be accepted).

-Be planning programming/activities open or available to the public during the 2017/2018 calendar years.

-Special eligibility criteria for General Operating Grants only: Organizations must not be receiving other significant support (cash or In Kind) from the City of Chicago or a City of Chicago Delegate Agency. Significant support is defined as more than $1M within the calendar year towards an organization's annual budget, or support covering 25% or more of an organization's annual budget.

-Special eligibility criteria for General Operating Grants only: At least 50% of eligible organizations' budgets must be committed to arts programming.

Collaborative Proposals: In the past, DCASE accepted proposals on behalf of a pair or a group of applicants applying jointly in partnership/concert with one another to meet the budgetary eligibility requirement ($2M). The program will not be accepting proposals from organizations with budgets under $2M this cycle. Organizations with budgets under $2M will instead have an opportunity to apply for project-specific grants in alignment with the Year of Creative Youth as part of the 2018 CityArts grant cycle. Organizations with budgets over $2M continue to be welcome and encouraged to collaborate with organizations of any size to develop and execute their IncentOvate projects.

IncentOvate funds cannot be used to support the following:
-Organizations with primary office addresses located outside of the City of Chicago.
-Organizations applying using a fiscal agent.
-Organizations applying on behalf of an organization/program for which they serve as a fiscal agent or fiscal sponsor.
-For-profit organizations, public or governmental agencies, religious institutions, athletic teams, social organizations, fraternal organizations. Arts-focused universities are not eligible for General Operating Grants, but may apply for Project Grants.
-Capital improvements or the purchase of permanent, depreciable equipment.
-Individuals.

Representatives from arts and culture organizations with budgets over $2M are invited to attend one of two roundtable discussions, where staff will talk through guidelines, review criteria, and the changes to this year's IncentOvate Program.

Discussions are scheduled for:
-Wednesday, July 12 from 3:00 PM - 4:00 PM at the Chicago Cultural Center
-Thursday, July 20 from 9:00 PM - 10:00 AM at the Chicago Cultural Center

2017 Grant Calendar:
-Application opens: July 7, 2017
-IncentOvate Application Roundtable discussions: July 12 and July 20
-Application deadline: Tuesday, August 15, 2017, 5:00 PM CST - No Extensions will be Granted
-Notification of Results: October 2017
-Contracting period: November 2017
-Payments disbursed: December 2017

Before starting your grant application, please review the funding source's website listed below for updates/changes/addendums/conferences/LOIs.
Apply Online:
http://www.cybergrants.com/dcase/grants/IncentOvate2017

Please direct all IncentOvate inquiries to:

Kalena Chevalier, Program Director Cultural Grants Program
(312) 744-0795
kalena.chevalier@cityofchicago.org

Department of Cultural Affairs and Special Events
Chicago Cultural Center
78 E. Washington Street, Room 522
Chicago, Illinois 60602

USA: Illinois: City of Chicago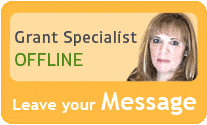 Our team of researchers and grant specialists review hundreds of funding resources daily to make sure GrantWatch.com provides members with the most up-to-date grants.
We have grants for: