Clean Vessel Act (CVA) Education and Outreach Grant Program
Grants to California Nonprofits, For-Profits, and Agencies
for Outreach to Reduce Boat Sewage Discharge

California State Parks - Division of Boating and Waterways (DBW)

10/13/17 Receipt by End of Business
Grants to California nonprofits, for-profits, and local government agencies to reduce the amount of sewage discharge into state waterways through outreach and awareness programming. Funding may be requested for programs that educate boaters and promote awareness of boat waste management and proper disposal.

DBW will fund two grants (one for each targeted California geographic region) that will develop and implement a 12 month Clean Vessel Act Boater Education and Outreach Program for each of the two targeted geographic regions mentioned above. Each regional grant must include: 1) education and outreach and 2) pumpout monitoring.

Target Audience: The Grant Program is aimed at all coastal boaters identified in the two targeted geographic regions mentioned below, specifically boaters with onboard holding tanks. The Grant Program should serve as a general reminder to all boaters to keep California's water clean. The Grant Program focuses on two targeted geographic regions of California:

-11‐county San Francisco Bay Delta Estuary (San Mateo, San Francisco, Santa Clara, Alameda, Contra Costa, San Joaquin, Sacramento, Solano, Napa, Sonoma, and Marin Counties).

-5 Southern California Coastal Counties (Santa Barbara, Ventura, Los Angeles, Orange and San Diego Counties).

Note: This is a coastal grant so inland work should not be performed under this grant except in the Delta region

The Program in each geographic region will support two main goals:

A) Perform education and outreach, and

B) Quarterly monitoring and reporting of the pumpout network

The objectives of the education and outreach component of the Grant Program will be to:

1) Inform the boating community within each of the two geographic regions about sewage related issues, impacts, resources available to them, and proper vessel sewage disposal practices to encourage the use of pumpout facilities and mobile pumpout services.

2) Educate boating facility operators about the availability of DBW grant funds to install and maintain pumpout stations at their facility.

The Grant Program monitoring component will assist DBW in determining the status, repair needs and usage of pumpout stations in the two geographic regions. Keeping track of these parameters allows DBW staff to assist in expediting pumpout repair, provide data about pumpout systems, and target outreach efforts.

Monitoring must include the use, updates, maintenance, metric gathering service of the Pumpout Nav App downloads on a regular basis and improvement of DBW's existing Pumpout Nav App. One of the selected grantees must also host the App, provide training and technical assistance to keep the App a valuable boater tool.

Submitted application proposals must support DBW's current message: Save the Waters You Love. The goal of this message is to promote public awareness about boat sewage and its proper disposal, and promote the construction, renovation, operation and maintenance of pumpout and dump stations for use by recreational boaters.

Only those application proposals that demonstrate a comprehensive approach and identify proven methods applicable to each geographic region for execution of a successful Program will be evaluated and ranked. These grants are competitive.

Categories of Grants: The Grant Program will fund projects that target both Grant Program objectives: A) Perform education and outreach, and B) Monitor the pumpout network.

Each grant proposal must include plans for education, outreach, and monitoring. Applications that do not address each component will be disqualified.

$200,000

Two grants will be awarded, one for each of the targeted regions.

A maximum of $250,000 of Federal CVA funding is available for each of the targeted regions. This total includes the combination of $200,000 (Education and Outreach), $25,000 (CVA print materials), and $25,000 (Pumpout Tracking).

The anticipated grant start date is February 1, 2018 and the end date is January 30, 2019.

This grant is open to any organization including nonprofit organizations, municipal level government entities, and private (for-profit) organizations.

Grants will not be awarded to fund advocacy work.

Applicants must be able to demonstrate at least five continuous years of experience within the last ten years in developing and implementing educational and outreach programs for boating communities and boating facilities. A written summary of the outcome of the multi-year educational and outreach programs must be verifiable and available upon request.

This is a reimbursement program. Reimbursement is available for up to 67% of the eligible project costs. Grantee is responsible for finding eligible match funding (in the form of donations or volunteer hours) totaling no less than 33% of the total project value.

Applications must be received by DBW in either hard copy form or via email prior to the end of business on October 13th, 2017.

Successful applicants will be notified following the selection process, the beginning of November, 2017.

Before starting your grant application, please review the funding source's website listed below for updates/changes/addendums/conferences/LOIs.
Vivian Matuk
(415) 904-6905
Vivian.Matuk@coastal.ca.gov

Lisa Fernandes
(916) 327-1819
Lisa.Fernandes@parks.ca.gov

California State Parks
Division of Boating and Waterways
Clean Vessel Education and Outreach Grant Program
One Capitol Mall, Suite 500
Sacramento, CA 95814

USA: California: San Mateo, San Francisco, Santa Clara, Alameda, Contra Costa, San Joaquin, Sacramento, Solano, Napa, Sonoma, Marin, Santa Barbara, Ventura, Los Angeles, Orange, and San Diego Counties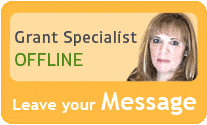 Our team of researchers and grant specialists review hundreds of funding resources daily to make sure GrantWatch.com provides members with the most up-to-date grants.
We have grants for: