Community Grants Program
Grants to Illinois Nonprofits, Libraries, Schools,
and IHEs for Public Humanities Programming
Agency Type:
Foundation / Corporation

Illinois Humanities Council (IHC)

09/15/17

10/15/17 - Deadline for Illinois Speaks Micro-Grants; LOIs for Vision, Action, and Multiplier Grants are due 09/15/17
Grants to Illinois nonprofits, libraries, faith-based organizations, schools, and universities for public humanities projects benefitting communities throughout the state. LOIs for certain grant components are due by September 15. Applications are invited for projects that bring communities together for conversation and inquiry around humanities topics.

Types of Grants:

Vision Grants:

Vision Grants are grants to Illinois nonprofit organizations to carry out planning projects related to their work in the humanities. These grants are intended for smaller organizations and applicants must have an annual budget of $1 million or less.

The Council believes that planning plays a critical role in smaller groups' ability to successfully carry out humanities initiatives. Especially for groups that wish to delve into more interactive public humanities programming or target new audiences, planning grants can help develop a series, explore collaborations, or look into harnessing digital technology or other tools. The Council believes that better planning leads to stronger programming, and that stronger programmatic initiatives can lead to stronger organizational vitality.

Working with consultants to conduct research, provide training, and help develop evaluation tools is entirely acceptable. Projects can include convening scholars, bringing together or surveying audience members, traveling around the state to research an initiative, and other activities that will help groups conduct planning.

Action Grants:

Action Grants are project grants to nonprofit organizations located in Illinois or doing work impacting Illinois audiences. Action Grants are meant to provide support to groups that want to try out innovative approaches to public humanities programming. Applicants must be nonprofit organizations, and can include churches, libraries, colleges or universities, and others.

Action Grants cover projects or initiatives that explore the digital humanities, apply new techniques in audience engagement, and build new and diverse audiences. The Council's hope is that these grants will help spark more risk-taking and experimental and/or engaging public humanities work on the part of Illinois nonprofits. Project budgets can cover project expenses as well as engagement activities. Projects must have a humanities angle. Media projects such as oral history, filmmaking, journalism, and other story telling are very much a part of this portfolio.

Multiplier Grants:

Multiplier Grants are the largest grant category. They are meant to support collaborative projects in the public humanities.

The Council believes that collaboration is essential for groups to successfully carry out their missions, can help build up the capacity of organizations to better serve the needs of their audiences.

Examples of Multiplier Grants might include a number of groups coming together in a given city or town to form a working group trying to attract young families, the development of a citywide plan for nurturing the humanities, or a group of libraries or historical societies working collectively to bolster their public engagement in creative ways.

Illinois Speaks Micro-Grants:

Illinois Speaks micro-grants are made to individuals and organizations to host public discussions about contemporary issues. These grants allow more people to act as trained facilitators or moderators of public discussion across the state of Illinois.

The money goes toward:
-Compensation for moderators
-Support for the host organization or venue
-Refreshments
-Outreach
-Recording an event

Illinois Humanities cares that public events are as inclusive as possible; Illinois Speaks applicants can check a box to request an additional $100 to provide accessibility services (e.g., American Sign Language translation).

New Illinois Speaks Micro-Grant: Libraries +Studs Terkel Archive:

Beginning with the July 15, 2017 Illinois Speaks grant cycle, Illinois Humanities and the Studs Terkel Radio Archive are offering a special grant opportunity for public libraries across Illinois.

Through this microgrant, public libraries can now apply to access a selection of the great author interviews that Studs Terkel conducted in order to host events where the community can listen to and discuss them. Illinois Speaks microgrant funds support basic expenses for these events, including beverages, promotions and/or a discussion moderator.

-Vision Grants: $2,000
-Action Grants: Up to $4,000
-Multiplier Grants: Maximum $15,000
-Illinois Speaks Micro-Grants: $250*

*Illinois Speaks applicants can request an additional $100 to provide accessibility services (e.g., American Sign Language translation).

Illinois Speaks Micro-Grants: The event's start date should be no earlier than the 15th of the month following the application deadline. For example, if you are applying for the October 15th deadline, then your event must take place on or after November 15th.

Nonprofit organizations can apply for Illinois Humanities grants. This includes 501(c)3 organizations and nonprofits under state law, as well as libraries, schools, faith-based organizations and universities.

The Council does not accept grant applications from individuals or for-profit companies. If you are unsure about whether you can apply, you are invited to reach out to a Council staff member.

To be eligible to apply under the New Illinois Speaks Micro-Grant: Libraries +Studs Terkel Archive program, libraries must a) have a space that lends itself to a public discussion, equipped with a laptop and speakers to be able to play the audio interviews (video capability is also recommended); b) designate a staff person to lead the discussion; and c) promote the event to ensure that it's well-attended, which could mean an attendance between 6 and 20 people, depending on your community.

For Vision, Action, and Multiplier Grants, apply by submitting a Letter of Inquiry by one of the three deadline dates (January 15, May 15, or September 15). The Council will meet shortly after the LOI deadline date and will get back to a select few groups to request a full proposal. If your organization is asked for a full proposal, you will have just 3 weeks to supply one. A single group may apply for two separate Grants categories at one time, but must fill out two separate LOI's to do so.

In the case of Illinois Speaks Micro-Grants, simply submit a proposal for support by one of the six deadlines indicated: January 15, April 15, July 15, and October 15. The Council will meet shortly after each of the deadlines, and in the case your proposal is approved will ask you for a signed grant agreement. Shortly thereafter, the Council will arrange an in-person or digital webinar in how to moderate public dialogues.

New Illinois Speaks Micro-Grant: Libraries +Studs Terkel Archive - Public libraries may apply before July 15 to host a single Illinois Speaks.

Before starting your grant application, please review the funding source's website listed below for updates/changes/addendums/conferences/LOIs.
Vision, Action, and Multplier Grants Letter of Inquiry (LOI) Form:
https://www.ilhumanities.org/vision-action-and-multiplier-grants-letter-of-inquiry-loi-form/

Illinois Speaks Micro Grant Proposal Form:
https://www.ilhumanities.org/illinois-speaks-micro-grant-proposal-form/

Mark Hallett, Program Manager
(312) 374-1555
mark.hallett@ilhumanities.org

USA: Illinois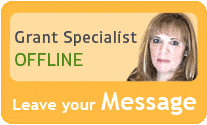 Our team of researchers and grant specialists review hundreds of funding resources daily to make sure GrantWatch.com provides members with the most up-to-date grants.
We have grants for: