Music Production and Presentation Projects
Grants to Ontario Musicians and Music Organizations
to Develop and Present Work in Any Genre

Ontario Arts Council (OAC)

10/03/17 1:00 PM ET
Grants to Ontario professional musicians, nonprofit music organizations, and ad hoc groups or collectives for the development and presentation of musical works in any genre. Funding may be used for activities such as repertoire development, rehearsal, single performances or concerts, concert series, opera productions, music festivals, and second-stage opera workshops.

Priority will be given to the following:

-Activities that engage Ontario and Canadian professional musicians with appropriate fees, and support the work of Ontario and Canadian composers and songwriters, unless restricted by genre (e.g. early music).

-Projects that advance the development of music in Ontario.

-Projects that enhance the range of live music activity available to the public. Activities that, in addition to the above, may contribute to arts education, public participation and community involvement in the arts in Ontario.

-Original work by Ontario-based composers and songwriters used in rehearsal and repertoire development, and second-stage opera workshops.

What this program funds:

-Rehearsal and repertoire development intended for future public performances. This may include new repertoire, set-list, concert program, stage show or first-stage opera workshop, as well as preparation for an upcoming tour.

-Rehearsals can also be in preparation for a recording, but there should also be live opportunities for performance planned.

-First-stage opera workshop: The initial exploration of a new work in development, with minimal staging, movement and props. At least a draft of an entire act of the new opera must be complete before the deadline date. Public presentation at the end of the first stage workshop is not required.

-Second-stage opera workshop: A comprehensive examination and intensive rehearsal of a new opera project that is in an advanced stage of development, moving toward production. Staging, costumes and props are usually employed, and the objective is to identify additional rewriting required before full production. Some form of invited or public presentation is required.

-Opera production.

-Single performance/concert.

-Concert series.

-Music festival.

-In the case of projects proposed by non-music-mandated organizations, a distinctive artistic vision must be reflected in programming with a music series or festival as its primary purpose, not as a supplementary activity within a greater non-music project.

-Co-productions.

-Eligible expenses include: artistic fees, production, venue and equipment rental; marketing, publicity, promotion and administrative costs. For community choirs and children's choirs and community orchestras, only professional artistic costs are eligible for support.

-Projects must pay fees to professional musicians, songwriters and/or composers, and have a range of revenue sources for all projects, with the exception of rehearsal and repertoire development, and second-stage opera workshops.

-Additional note: Music ad hoc groups/collectives must have two or more professional musicians, songwriters, composers, music programmers/curators as members, and can include an administrator, and must operate on a not-for-profit basis (i.e. administrative, production costs and artistic leadership fees are covered with remaining proceeds going toward artists involved in the activity). In the case of Community Choirs and Choral Training groups, the professional artistic leadership, other professional artists and/or professional or volunteer administration would be considered the ad hoc group/collective members (i.e. not the choristers).

-Individual professional musicians: Maximum $20,000
-Professional ad hoc music groups, collectives and music organizations: Maximum $20,000
-Semi-professional, community and choral training organizations: Maximum $6,000
-Semi-professional and community orchestras: Maximum $25,000

The activities for which you are requesting funding:
-Cannot start before the deadline;
-Cannot finish before you receive your grant results;
-Must be completed no more than two years after you receive the grant results; and
-All public presentation(s) must occur after grant notification.

Who is eligible:

-Individual music professionals (musicians, composers, songwriters, programmers and curators) who are Ontario residents and have a permanent physical address in Ontario.

-Ontario-based incorporated not-for-profit music organizations (must have a head office in Ontario) and ad hoc groups/collectives, comprised of professional musicians/composers and arts professionals: bands, ensembles, orchestras, opera companies, choirs, other music producers, presenters and festivals. Non-music arts organizations may request support for music presenting activity provided other eligibility criteria are met.

-One or more persons must take a music curatorial leadership role. An artistic director or leader may volunteer services or receive an honorarium or contracted salary.

The OAC defines a professional artist/arts professional as someone who has developed skills through training or practice, is recognized by artists working in the same artistic tradition, has a history of public presentation or publication, seeks payment for her or his work and actively practices his or her art. Short breaks in artistic work history are acceptable.

Individuals must:
-Be a Canadian citizen or a Permanent Resident of Canada, or have an application pending for Permanent Resident status and, if requested, be able to provide documentation to verify this.
-Be a resident of Ontario who has lived in Ontario for a minimum of one year prior to making a grant application, and
-Live in Ontario no less than eight months a year.

Absences from Ontario: In some circumstances, you may be eligible to apply to OAC while you are temporarily absent from Ontario (e.g. for employment or artistic opportunity). Your absence must be no more than one year and not recurring. You must maintain your permanent physical address in Ontario, and you cannot apply for support from the jurisdiction of your temporary residence.

Ad hoc groups/collectives:
-Must have 50% of its members residing in Ontario;
-Must be comprised of at least two members who are Ontario-based professional artists, artistic leaders or arts professionals, and who will be responsible for the administration of the grant on behalf of the ad hoc group/collective;
-Cannot be a corporation, and
-Can deposit a grant cheque in the name of the ad hoc group/collective.

Note: Ad hoc groups/collectives come together for a one-time project (ad hoc group) or have ongoing activity (collective).

Organizations must:
-Be incorporated in Ontario or federally;
-Have a head office in Ontario;
-Be governed by a volunteer board of directors or an advisory board;
-Have a designated staff member responsible for the applicant's arts programming, and
-Present/produce/publish professional Ontario artists, arts professionals and/or arts groups/ collectives and/or arts organizations.

Who is not eligible:
-Colleges, universities, schools and municipalities
-Religious institutions
-Groups or organizations that operate under the umbrella of a parent organization that is currently funded through another OAC program, such as a choir that is part of an orchestra
-Record companies/labels, managers, agents and lawyers
-Organizations that receive a grant in the Music Organizations: Operating program.
-Organizations that receive an operating grant in other OAC programs, with the exception of organizations mandated to serve one or more of OAC's priority groups.
-Additional note: For volunteer-run series or festivals without professional artistic leadership, please see opportunities through the OAC program (Ontario Arts Presenters Projects).

What this program does not fund:
-Expenses for activities that take place outside of Ontario
-Fundraising activities (including benefit concerts)
-Capital expenses
-Productions involving a significant number of amateur performers, with the exception of community and children's choirs and community orchestras Exceptions may also be made in cases of non--European cultural forms (e.g. Beijing opera) where amateur singers and musicians may share the stage with professional practitioners and leaders. This also applies to productions of standard opera repertoire involving amateur choruses, provided that professional singers are cast in a majority of leading roles.
-Tours where presenters are paying a guaranteed fee to the applicant (please see opportunities through OAC's Touring section)
-Performances given as part of religious services.
-Artist professional development, training, with the exception of projects where professionals may be hired as clinicians to work with an organization containing a complement of amateur musicians/singers (e.g. children's choir).

Note: You cannot apply to this program if you have an overdue final report in any OAC grant program.

Grant requests should be in proportion to the scope of the project. Due to the number of applications received and the limited funds available, grants awarded may be smaller than the amount requested.

Deadline dates are April 4 and October 3, 2017, 1:00 PM ET.

Applications are available online approximately two months before the deadline.

Grant results will be available approximately four months after the deadline.

More information about eligibility for OAC's project programs may be found here:
http://www.arts.on.ca/grants/general-granting-information/guide-to-oac-project-programs

FAQs:
http://www.arts.on.ca/grants/general-granting-information/faq-online-grant-applications-and-program-redesign

Application Questions:
http://www.arts.on.ca/grants/general-granting-information/guide-to-oac-project-programs/questions-activity-projects

Music Definitions Page:
http://www.arts.on.ca/grants/definitions/music-definitions

Before starting your grant application, please review the funding source's website listed below for updates/changes/addendums/conferences/LOIs.
Apply Online:
https://grants.arts.on.ca/s_Login.jsp?lang=1

Jenny Knox, Program Administrator
416-969-7430
jknox@arts.on.ca

Ontario Arts Council
121 Bloor Street East, 7th Floor
Toronto, ON M4W 3M5

Canada: Ontario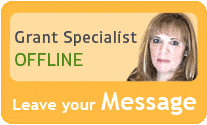 Our team of researchers and grant specialists review hundreds of funding resources daily to make sure GrantWatch.com provides members with the most up-to-date grants.
We have grants for: