James Bryant Conant Award in High School Chemistry Teaching
Award to a USA High School Teacher to Recognize
Contributions to Chemistry Education
Agency Type:
Foundation / Corporation

American Chemical Society (ACS)

11/01/17
Award to a USA or territories high school teacher (grades 9-12) for exemplary contributions to the field of chemistry education. The purpose of this award is to encourage, stimulate, and recognize outstanding chemistry teachers who demonstrate the following attributes:

1. Quality of teaching (unusually effective methods of presentation should be emphasized)

2. Ability to challenge and inspire students

3. Extracurricular work in chemistry including science fairs, science clubs, and activities that stimulate the interest of young people in chemistry and related sciences

4. Willingness to keep up-to-date in the field, as evidenced by pursuit of a higher degree in chemistry, enrollment in refresher courses and summer institutions, regular attendance at scientific meetings, and other means of self-improvement

The award consists of $5,000 and a certificate. Up to $2,500 for travel expenses to the meeting at which the award will be presented will be reimbursed. A certificate will also be provided to the recipient's institution for display.

The nominee must be actively engaged in the teaching of chemistry in a high school (grades 9-12). This award recognizes work in the United States, its possessions or territories, at the national level.

Nominees:
-Nominees are not required to be members of the Society. Unless the submission is for the Charles-Lathrop Parsons Award or the Award for Volunteer Service to the ACS.
-The nominee's accomplishments should be specific to the purpose of the award.
-In general, a recipient of a widely recognized scientific award is not eligible for an ACS national award unless the accomplishment cited as the basis for the nomination represents new or different work.
-An individual who has received an ACS National Award may be nominated for a different ACS award if (1) the nomination is for clearly different work from the previous award (the letter of recommendation for the award must address the differences between the work performed for the previous ACS award and that which is addressed in the current nomination) or (2) at least five years has elapsed since the previous ACS award was received. The "five-year" rule is waived for the preceptor(s) of the students who are eligible to receive the Nobel Laureate Signature Award for Graduate Education in Chemistry.

Nominators:
-Nominators are not required to be members of the Society.
-A nomination can only have one nominator and the recommendation letter is written by this person.
-Any individual, except a member of the award selection committee or an ACS Board member during their terms of service on the Board, may submit either one nomination or one support letter for each award. However, selection committee members may submit other nominations or support letters for awards in which they are not serving as a judge.

Any individual, except a member of the award selection committee or currently enrolled student of the nominee, may submit one nomination or support letter in any given year. Local sections are especially encouraged to submit nominations for the award.

One support letter is required. A second support letter is optional, but strongly encouraged. Support letters may include careful evaluations of the teacher's effectiveness by a supervisor or principal, by associates, or by members of the Society who have visited the nominee's classes. Letters from currently enrolled high school students are not acceptable, but letters from former students may be included. Retired teachers are not eligible for this award.

Nominations remain in the database for three award cycles. If the nominee is not named the recipient, the nominations will automatically rollover to the next award cycle. We do encourage nominators to access the nomination during the award cycle nomination open period July 1-November 1 of each year to update the nomination.

After the third award cycle, the nomination will expire.The year the award will be presented to the nominee is the award cycle year. For example, we will begin accepting nominations for the 2019 award cycle in July and the nomination deadline is November 1, 2017. The recipients of these awards will be presented the award in 2019.

Timeline:
-July 1, 2017: 2019 Nomination Open Period
-October 2017 - April 2018: 2019 Selection Committee Appointment Process
-November 1, 2017: 2019 Nomination Period Closes
-January - June 2018 : 2019 Selection Committee Review Process
-March 2018: National Awards Ceremony

Nominations Guidelines:
https://www.acs.org/content/acs/en/funding-and-awards/awards/national/nominations/acs-national-awards-nominations-guidelines.html

Online Nomination Procedures:
https://www.acs.org/content/acs/en/funding-and-awards/awards/national/nominations.html

Before starting your grant application, please review the funding source's website listed below for updates/changes/addendums/conferences/LOIs.
Submit a Nomination:
http://www.nominate.acs.org/

Awards Office
American Chemical Society
1155 16th Street, NW
Washington, D.C. 20036-4801

P: 202-872-4575
F: 202-776-8008
awards@acs.org

USA: Alabama; Alaska; Arizona; Arkansas; California; Colorado; Connecticut; Delaware; Florida; Georgia; Hawaii; Idaho; Illinois; Indiana; Iowa; Kansas; Kentucky; Louisiana; Maine; Maryland; Massachusetts; Michigan; Minnesota; Mississippi; Missouri; Montana; Nebraska; Nevada; New Hampshire; New Jersey; New Mexico; New York City; New York; North Carolina; North Dakota; Ohio; Oklahoma; Oregon; Pennsylvania; Rhode Island; South Carolina; South Dakota; Tennessee; Texas; Utah; Vermont; Virginia; Washington, DC; Washington; West Virginia; Wisconsin; Wyoming
USA Territories: American Samoa (USA) Guam (USA) Puerto Rico (USA) Virgin Islands (USA) Northern Mariana Islands (USA)
USA Compact Free Associations: The Federated States of Micronesia (USA) Marshall Islands (USA) Republic of Palau (USA)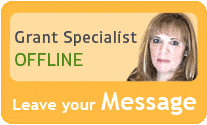 Our team of researchers and grant specialists review hundreds of funding resources daily to make sure GrantWatch.com provides members with the most up-to-date grants.
We have grants for: