Clinton County Development Association (CCDA) Grants - Fund B
Grants to Clinton County, Iowa Nonprofits and Agencies
for Economic Growth, Quality of Life, and Community Needs
Agency Type:
Foundation / Corporation

Clinton County Development Association (CCDA)

07/11/17 5:00 PM Receipt
Grants of up to $75,000 to Clinton County, Iowa nonprofit organizations and government agencies to enhance economic growth or quality of life in the local community. Projects may fulfill an unmet civic, social service, or educational need. Consideration will also be given to projects that encourage or enhance tourism in the local area.

Up to $75,000

Multiple-year requests are not eligible.

The maximum number of grants that will be awarded to any eligible organization shall be three (3) grants within a period of three (3) calendar years, after which the organization will not be eligible for funding for one calendar year.

Eligible Organizations:

To be eligible for a grant from the Clinton County Development Association, an organization must meet all of the following tests in paragraphs A through E below as of the date specified by the Clinton County Development Association as the deadline for submission of grant applications:

A. The organization must be eligible to receive tax exempt contributions under one of the following code sections:

-Internal Revenue Code Section 170(c)(1) (governmental units);

-An IRS recognized tax exempt organization in good standing (not revoked for failure to file annual tax returns) and as defined in one of the following IRS Code Sections:

-501(c)(3) Charitable, religious, or educational organizations;
-501(c)(4) Civic League or Social Welfare organizations;
-501(c)(6) Business League;
-501(c)(10) Domestic Fraternal Society;
-501(c)(19) Veterans Post or organization

If the organization is not a Section 501(c)3, its project must be for a purpose such as educational, civic, public, charitable, patriotic, or religious uses, and the funds for the project must be accounted separately from the organizations other funds. Information and proof necessary to satisfy the Board of Directors that any funds to be granted will be, or has been, used for a purpose as defined herein may be required.

The Internal Revenue Service recognizes and accepts the following sources to verify an organizations tax exempt status. Organizations can verify their Section 501(c)3 eligibility and good standing at:
http://www.irs.gov/Charities-&-Non-Profits/Exempt-Organizations-Select-Check

The organization and project must be physically located within Clinton County, Iowa.

C. The organization must not illegally discriminate on the basis of age, gender, or race.

D. The organization must be in compliance with the terms and purposes of any prior grant from the Clinton County Development Association. If the organization has violated the terms of any prior grant, the organization will be considered ineligible until such time as the violation has been cured.

E. When applying under a group examination letter, applicants must provide the IRS-issued EIN for the applicant organization whenever such a number varies from the number listed on the IRS Chapter 501(c) group exemption letter. Organizations applying for grant funds under an IRS-recognized group exemption (umbrella) must also include a letter from the umbrella organization acknowledging that its non-profit status is being used by a local group for a CCDA grant.

Ineligible Organizations:

To be eligible for a grant from the Clinton County Development Association, an organization must submit an application that is not described by any of the following:

A. Applications which benefit specific individuals, including education scholarships.

B. Applications which benefit the individual members of an eligible organization.

C. Applications which request funds to cover operational costs.

D. Applications which request funds to make up for deficit spending.

E. Applications which request funds to salvage any program or organization.

F. Applications which request funds to retire an organization's debt.

G. Applications which request funds to support any private for-profit enterprise.

H. Applications which request funds to be used directly or indirectly in political campaigns to support or oppose any candidate.

I. Applications which request multiple-year grants.

J. Applications receiving funding in one respective "Fund" will not be accepted as duplicate applications in another respective "Fund."

Any organizations, which are awarded funds from Fund B, shall be required to obtain, from sources other than CCDA, funds for the organization's specific project equal to 25% of the total project cost.

In determining whether an organization meets this matching funds requirement, in-kind contributions of labor or land toward the specific grant shall not qualify toward the 25%. In-kind material contributions will qualify.

Projects requiring commitment from a governmental body must receive that commitment prior to applying for funding from the CCDA. Written documentation of the governing body commitment must be included with the application.

All applications must be received by 5:00 PM on the second Tuesday in July or they will be disqualified.

Before starting your grant application, please review the funding source's website listed below for updates/changes/addendums/conferences/LOIs.
Clinton County Development Association
PO Box 2061
Clinton, IA 52733-2061

P: 563.242.5702
F: 563.242.5803
admin@clintoncountydevelopment.org

USA: Iowa: Clinton County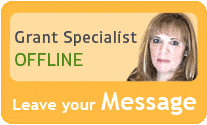 Our team of researchers and grant specialists review hundreds of funding resources daily to make sure GrantWatch.com provides members with the most up-to-date grants.
We have grants for: