2017 Cultural STAR Program Special Projects and Organizational Development Grant
Grants to Saint Paul, Minnesota Nonprofits
and Businesses to Promote Cultural Vitality

City of Saint Paul

08/25/17 4:00 PM
Grants starting at $5,000 and generally not exceeding $50,000 to Saint Paul, Minnesota arts and cultural nonprofits, local businesses, city departments, groups, and individuals for activities that will promote cultural vitality and economic growth. Funding is primarily intended for activities taking place in the Cultural District.

Funding goals are to:

- Build and diversify audiences;
- Promote a broad range of cultural offerings;
- Produce a long-term impact; and
- Leverage additional financial support.

Funding is intended for the following categories:

Special Projects:
Special Project grants are made to groups wishing to offer quality arts activities, in any discipline, within the geographic boundaries of the City of Saint Paul. Grant requests may include costs for artists and other personnel, postage, supplies, printing, travel and other expenses necessary to carry out the project.

Organizational Development:
The Organizational Development program provides grants for projects designed to strengthen the management, administration, or operations of the recipient organization. Such activities must 1) advance the mission of your group, and 2) have the potential for significant or long-term impact. The intent of the program is to challenge the organization, infuse new thinking, develop new systems, or strengthen existing systems to further the group's growth and development.

Capital projects are also eligible for funding.

Please note, at least 80% of Cultural STAR funds will be awarded to nonprofit arts organizations that are located within the targeted area known as the Cultural District. The Cultural District is defined as the geographic area bordered by Interstate 94 to the north, the Lafayette Bridge to the east, Harriet and Raspberry Islands to the south, and Chestnut Road to the west. The remaining funds may be allocated to businesses in the Cultural District for projects that enhance visitor enjoyment of the District or to nonprofit organizations located in Saint Paul but outside of the Cultural District.

The minimum request size is $5,000. Grants generally do not exceed $50,000.

Projects should be completed or self-sustaining within the period specified in the grant agreement. Requests for contract extensions are discouraged.

Applications are accepted from:

-Nonprofit arts and cultural organizations that are located within the City of Saint Paul.
-Informal and/or unincorporated arts-focused groups, individuals, and one-time arts projects that have associated with nonprofit arts and cultural organizations that are located within the City of Saint Paul and will serve as a fiscal and contract sponsor, provided that: (1) 100% of the project takes place in the defined Cultural District (see Cultural District map, Page 12); and (2) such nonprofit arts and cultural organization enter into a contract with the City of Saint Paul.
-Businesses in the Cultural District (see Cultural District map, page 12 of the guidelines) may apply for projects that enhance visitor enjoyment of the District.
-City departments or divisions are eligible when in partnership with, or supported by, an eligible organization.

Not Eligible:

-Churches and religious organizations.
-Political parties and related political action groups.
-Federal, state, and county agencies and departments.
-Organizations that have received Organizational Development and/or Special Project grants in three consecutive grant cycles (calendar years).
-Organizations that received funding in the first funding round of the calendar year.

Not Funded:

-Activities located outside the City of St. Paul
-Activities that have been completed prior to funding approval by the City Council
-Permanently affixed physical improvements or construction, purchase of real capital equipment or purchase of real property with a life of 7 years or longer, or funding of endowments
-Activities that engage in political lobbying, serve the religious socialization of participants, or discriminate against persons or individuals
-Food or beverages
-Expenses related to insurance coverage

The Cultural STAR Program disburses awarded funds exclusively on a reimbursement basis and only after documentation of eligible expenditures is submitted, reviewed, and approved. Final payment will be made only after the project is completed and a final project report and evaluation is received.

Cultural STAR funds for Capital Projects must be matched dollar for dollar. This is considered a minimum match, with preference given to projects that exceed this requirement. No money shall be disbursed until documentation of the match, in the appropriate ratio, is received and approved. At least 70% of the match for Capital Projects must be in dollars. Up to 30% of the match may be in volunteer labor and sweat equity. Volunteer labor and sweat equity are valued at $15.00 per hour

2017 Deadlines:
- Friday, February 24, 2017 4:00 PM
- Friday, August 25, 2017 4:00 PM

The Board will invite each eligible applicant to an interview at a specified time on the scheduled interview dates. The 2017 interview schedule is as follows:

- Round 1 Interview Date: Monday, March 27, 2017
- Round 2 Interview Date: Thursday, October 5, 2017

The entire process usually takes about three months from application deadline to the signing of the resolution by the Mayor, but may take longer.

Before starting your grant application, please review the funding source's website listed below for updates/changes/addendums/conferences/LOIs.
Register and apply online:
https://zoomgrants.com/gprop.asp?donorid=2141

Nora Riemenschneider, Cultural STAR Program Administrator
(651) 266-6638
nora.riemenschneider@ci.stpaul.mn.us

Location for interviews:
City Hall Annex, 13th Floor
25 W 4th St, St. Paul

USA: Minnesota: City of Saint Paul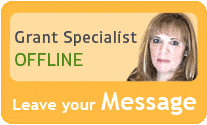 Our team of researchers and grant specialists review hundreds of funding resources daily to make sure GrantWatch.com provides members with the most up-to-date grants.
We have grants for: