Canada Standard Grants
Grants to Canada Public-Private Partnerships to
Preserve Waterfowl and Migratory Bird Habitats

US Fish and Wildlife Service - North American Wetlands Conservation Act and Migratory Bird Conservation Commission

08/25/17
Grants to Canada public-private partnerships for the long-term conservation of wetlands and related upland habitats in order to protect waterfowl, as well as other migratory birds associated with wetland habitat. Applicants must submit their proposal to the appropriate provincial committee well in advance of the final deadline. Applicants are advised to contact their provincial coordinator as soon as possible for more information about deadlines.

Projects supported through this program will be part of a comprehensive, programmatic effort to further the goals of the North American Wetlands Conservation Act (NAWCA). Grant and matching funds support a wide range of conservation activities in Canada, including projects aiming to:

-Protect, restore, or enhance wetlands and other migratory bird habitats throughout the country;

-Permanently secure habitat for birds and other wetland-dependent species, particularly high priority waterfowl;

-Manage wetland ecosystems and conduct complementary conservation activities such as stewardship, evaluation, and communications;

-Encourage partnerships among public agencies and other organizations as valuable mechanisms for wetland conservation; and

-Promote sustainable use of wetlands, waterfowl, and other wetland-dependent species.

The Canada Standard Grants Program is a matching grant program that supports public-private partnerships.

The Canada Standard Grants Program began supporting projects in Canada in 1990, shortly after the North American Wetlands Conservation Act of 1989 was passed. This program has been receiving 45 percent of the total available funding for Act-supported projects each fiscal year. In recent years, this amount has been approximately USD$20-25 million annually.

NAWCA Federal funding shall not exceed 50 percent of the total cost of the Project (including only NAWCA and U.S. non-Federal match funds). The Recipient shall not incur costs to be charged to the FWS nor shall the FWS be obligated to reimburse the Recipient in excess of the funding actually obligated under the Grant Agreement.

At least 50% of funds used as match for a NAWCA project must be from U.S. non-Federal sources and up to 50% of match for any project may be from Canadian sources. Match funds must be used to accomplish the purposes of the Project, and not previously used as required match for another U.S.- Federally funded Project or purpose. At the end of Project, the total amount of U.S. non-Federal and Canadian match must at least equal the amount committed in the Proposal, and must meet the source requirements described above.

Applicants submit project proposals through the appropriate North American Waterfowl Management Plan Provincial Steering Committee. After a preliminary review by the Provincial committees, eligible proposals are then forwarded to the appropriate Joint Venture Management Board, Environment Canada Wetlands Office, and finally the North American Wetlands Conservation Council (Canada) for review and endorsement. Projects are then presented to the North American Wetlands Conservation Council (Council) in the United States for funding consideration. After reviewing the projects, the Council recommends them to the Migratory Bird Conservation Commission for final funding approval. The U.S. Fish and Wildlife Service's Division of Bird Habitat Conservation is responsible for administering the grants for the approved projects.

There is not a single deadline for submission to Provincial Steering Committees and/or Joint Venture Management Boards. It is recommended that the JV Coordinators or provincial JV Coordinators be contacted in the first half of the calendar year with any proposed work to see if it would be considered a good fit with Provincial and Joint Venture habitat goals. The Joint Venture partnership will work to include any eligible work into the Joint Venture proposals for the funding cycle.

The Canada Standard Grants deadline is August 25, 2017.

Before starting your grant application, please review the funding source's website listed below for updates/changes/addendums/conferences/LOIs.
For more information about developing and submitting a project proposal, contact North American Wetlands Conservation Council (Canada) at:

North American Wetlands Conservation Council (Canada)
351 Boul. St-Joseph, Place Vincent Massey, 15th Floor
Gatineau, Québec, Canada K1A 0H3
nawmp@ec.gc.ca

Or contact the NAWMP/NAWCC Coordinator:

Karine Duffy
819/938-4030
karine.duffy@canada.ca

For general program information, contact the Canada Standard Grants Program Coordinator in the United States:

Lacy Alison
703/358 2552
Lacy_Alison@fws.gov

Canada: Alberta British Columbia Manitoba New Brunswick Newfoundland and Labrador Northwest Territories Nova Scotia Nunavut Ontario Prince Edward Island Quebec Saskatchewan Yukon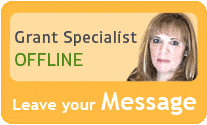 Our team of researchers and grant specialists review hundreds of funding resources daily to make sure GrantWatch.com provides members with the most up-to-date grants.
We have grants for: