Strategic Prevention Framework Partnership for Success High Need Communities Grant
Grants to Washington, DC Nonprofits to
Prevent Teen Marijuana and Alcohol Use

District of Columbia Department of Behavioral Health (DBH)

09/21/17

10/11/17 4:45 PM ET
Grants to Washington, DC nonprofit organizations to prevent marijuana use and underage drinking among youth (ages 12-18) residing in high-need communities within the District. Grantees will develop strategic frameworks to promote change at the community level that will, over time, lead to measurable changes at the District level.

By working together to foster changes, the District and their funded communities of high need can more effectively begin to overcome the challenges underlying their substance use prevention priorities and achieve the goal of the SPF-PFS program. Grantees are expected to implement a combination of an evidence-based intervention and environmental strategies that achieve the target outcomes of the PFS grant.

Prevention research suggests that youth do not engage in substance abuse solely because of personal characteristics, but rather because of a complex set of risk and protective factors in their environment. These factors include the rules and regulations of the social institutions to which individuals belong (e.g., trust, social ties, relationships and exchanges among people); the norms of the communities in which they live; the messages to which they are exposed; and the availability to minors of alcohol and other drugs.

Funding will primarily be used for identifying and implementing an evidence-based intervention and environmental strategies based on following the SPF planning process. The combination of the intervention and strategies shall be aimed at achieving target outcomes which will prevent underage drinking and/or marijuana use among youth. DBH must approve all HNCG conceptual frameworks and actions plans before they are implemented.

Each applicant is proposing to develop and implement a SPF plan in a high need community within the designated ward. The HNCG, or fiscal agent if applicable, will ensure that all RFA administrative, fiscal and programmatic requirements are met.

$800,000

Funding is available for eight (8) High Need Community Grantees (HNCG) in the amount of $100,000. One (1) HNCG will be selected for each of the eight (8) Wards within the District.

$100,000

The grant will be for a period of one (1) year from the award date. Grant may be continued for up to one (1) additional year based on documented project success, availability of funding, and DBH Director's approval of a Notice of Grant Award (NOGA) via a Continuation Modification and No-Cost Extension, if applicable.

Grant recipients will be expected to begin project implementation on January 1, 2018 or after the Year 1 Work Plan and Budget and Budget Narrative Justification have been approved by DBH.

In order to be eligible, an applicant must be able to enter into an agreement with DBH requiring compliance with all District of Columbia laws and regulations governing Substance Use Disorders and Mental Health Grants (22A DCMR Chapter 44).

Qualified applicants are identified as Community Prevention Networks (CPNs) affiliated with DC Prevention Centers (DCPCs) addressing substance use prevention.

A CPN may enlist the services of a fiscal agent to apply for the grant on their behalf, if they are not currently a 501(c)(3) organization. If a fiscal agent is used, no more than 10% of the total grant award shall be used for their fee. If no fiscal agent is required, the maximum Indirect Cost/Overhead is 10% unless the Applicant/Grantee has a Nonprofit Rate Agreement (NICRA) with the Federal Government.

Applicant must describe: (1) their readiness for Strategic Prevention Framework planning, (2) their understanding of local conditions that contribute to underage drinking and marijuana use among youth in their designated ward, and (3) their ability to develop a data-driven conceptual framework and to implement a combination of an evidence-based intervention and environmental strategies to achieve target outcomes.

No mini-grants or sub-grants are permitted for any entity that is awarded funding under this RFA. Current DC Prevention Centers or their parent agencies are not eligible to apply.

A pre-application conference is scheduled for:

Thursday, September 21, 2017, 10:00 AM - 12:00 PM ET
Department of Behavioral Health (DBH)
64 New York Avenue, NE, 2nd Floor, Room 242
Washington, DC 20002

The application submission deadline is Wednesday, October 11, 2017 4:45 PM ET.

The anticipated award date is Monday, January 1, 2018.

Before starting your grant application, please review the funding source's website listed below for updates/changes/addendums/conferences/LOIs.
Katherine Cooke Mundle, Program Monitor
202-727-7639
katherine.mundle@dc.gov

Office of Fiscal Services (OFS)
District of Columbia Department of Behavioral Health (DBH)
64 New York Avenue, NE, 244-X, 2nd Floor
Washington, DC 20002

RFA # RM0 PFS091117

USA: Washington, DC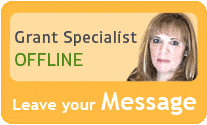 Our team of researchers and grant specialists review hundreds of funding resources daily to make sure GrantWatch.com provides members with the most up-to-date grants.
We have grants for: