2018 Project Support II Grant Program
Grants to Cuyahoga County, Ohio Nonprofits for Arts
and Culture Projects, Events, Series, and Classes
Agency Type:
Foundation / Corporation

Cuyahoga Arts and Culture (CAC)

06/02/17

07/20/17

08/24/17 4:30 PM ET
Grants of up to $5,000 to Cuyahoga County, Ohio nonprofit organizations for arts and culture projects and events. Workshops will be held June 2, 2017, as well as in July 2017 (date TBA). The deadline to submit an eligibility check is July 20, 2017. First-time applicants are strongly encouraged to meet with staff before this deadline. Please note that you do not need to have a finalized project plan by this date.

For this grant, arts or cultural heritage includes, but is not limited to: literature, theater, music, dance, ballet, painting, sculpture, photography, motion pictures, architecture, archaeology, history, natural history, or the natural sciences.

For the purposes of this grant, a project is defined as a specific, connected set of activities, with a beginning and an end, explicit goals/objectives and a predetermined cost that does not equal the organization's total annual budget. Projects may be one-time events, such as a festival or exhibit; or a defined series of events, such as a roster of classes or a series of productions. Projects with multiple components must show that there is a cohesive theme that ties the project together.

Grants are for up to $5,000. The requested amount cannot be more than 50% of the proposed project's total expenses.

All funded activities and grant expenditures must occur during the grant period, January 1 – December 31, 2018.

To be eligible for the 2018 Project Support II grant program, applicant organizations must meet all of the following eligibility criteria:

- Have a permanent and viable base of operations in Cuyahoga County for at least one year prior to July 20, 2017 (as verified in part by an organization's Articles of Incorporation);
- Be a 501c3 organization as verified by Guidestar's Charity Check service: http://www2.guidestar.org/rxg/products/verification-solutions/guidestar-charity-check.aspx
- Have produced or presented arts or cultural program(s) open to the public within the previous two years prior to July 20, 2017;
- Be incorporated and authorized to do business in Ohio as verified by the Ohio Secretary of State.

The following types of organizations are not eligible to apply to the 2018 Project Support II grant program (this list is not exhaustive): organizations that are serving as fiscal agents or fiscal sponsors for an organization or program; units of government; K-12 schools; private non-operating foundations; individuals; religious institutions without a separate 501c3 organization that specifically administers non-sectarian public programming; and organizations that are not in good standing with CAC and/or in compliance with previous grants. Additionally, organizations receiving or applying for General Operating Support or applying for a Project Support I grant from CAC are not eligible to apply for Project Support II funding in the same grant cycle.

Please note: Colleges and universities are eligible only for activities that clearly serve the needs of the community and are designed to involve a broad audience. Activities that are credit-producing or are oriented primarily to collegiate students and the academic community are not eligible.

Project Support II funds cannot be requested for: operating support; fundraising events; religious ceremonies or events advancing or inhibiting a particular religious ideology; or advocacy of specific political causes or candidates.

Restricted uses of CAC funds include but are not limited to: fundraising activities, or costs related to fundraising; cost of receptions, food and beverages; re-granting; tuition, scholarships, awards or cash prizes; capital expenditures (improvements, acquisitions and restorations of facilities and/or equipment); agent's fees for programs contracted through commercial agencies; and travel outside of the United States.

CAC will offer a variety of technical assistance workshops/trainings in advance of the application deadline. Information regarding such trainings will be posted on the CAC website and all applicants will be notified by email. While workshops are not required, it is highly recommended that eligible applicants attend.

Workshops:

June 2, 2017 10:00 AM – 11:30 AM EDT
NewBridge Cleveland Center for Arts and Technology
3634 Euclid Avenue
Cleveland, OH 44115

July, 2017 - TBA

A 1:1 match is required (25% of match can come from in-kind contributions).

First-time applicants to CAC grant programs are highly encouraged to schedule a meeting with CAC staff before the Eligibility Check deadline. This informational meeting is an opportunity to review and discuss your organization, the grant program requirements and CAC's grantmaking process.

It is also highly recommended that you begin your eligibility check and online application well before the due dates to familiarize yourself with the system and to address any technical concerns.

Key Dates:
- Monday, May 15: 2018 grant program guidelines available; Online Eligibility Check, Application Open
- Friday, June 2: 2018 Grant Opportunities Workshop and Technical Assistance Opportunity for New Applicants
- Thursday, July 20 by 4:30 PM: 2018 Eligibility Check Due
- July 2017: 2018 Applicant Workshop
- Thursday, August 24 by 4:30 PM: 2018 Application Due
- Week of October 9: 2018 Project Support I Panel Review Meeting
- Monday, November 13 at 4:00 PM: 2018 grant amounts announced during Cuyahoga Arts & Culture's Board meeting
- January 1 - December 31, 2018: 2018 Grant Period

Organizations that do not complete the eligibility check will not be permitted to submit a Project Support grant application and will not be eligible for funding. However, completing the eligibility check does not automatically make your organization eligible to apply for funding. Following the submission of the online eligibility check, CAC will notify applicants via email, to the primary contact on record, whether or not they are eligible.

Panel Review Process Information:
http://www.cacgrants.org/grant-programs/panel-review-process/

Listen to the 2017 Project Support Panel Review here:
http://www.cacgrants.org/grant-programs/project-support/2017-project-support-ii-panel-results

Before starting your grant application, please review the funding source's website listed below for updates/changes/addendums/conferences/LOIs.
Register here for the June 2, 2017 workshop:
https://www.eventbrite.com/e/cuyahoga-arts-culture-2018-grant-opportunities-workshop-tickets-34478402831

Register and apply for a Project Grant here:
https://cac.fluidreview.com/

Please contact Dan McLaughlin at dmclaughlin@cacgrants.org or 216.515.8303 x101 for general questions about the program or to schedule a meeting to discuss projects and eligibility.

For technical assistance, please contact India Pierre-Ingram at ipierreingram@cacgrants.org or 216.515.8303 x107.

USA: Ohio: Cuyahoga County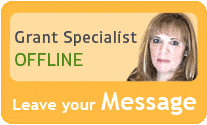 Our team of researchers and grant specialists review hundreds of funding resources daily to make sure GrantWatch.com provides members with the most up-to-date grants.
We have grants for: