State Trade and Export Promotion (STEP) Grant
Grants to Idaho Small Businesses to
Enhance International Export Markets

State of Idaho Department of Commerce and the Idaho State Department of Agriculture (ISDA)

08/25/17 5:00 PM MDT
Grants ranging from $3,000 to $15,000 to Idaho small businesses to increase product exports through international marketing campaigns. Applicants must request a grants portal registration at least 48 hours prior to the deadline. Funding may be requested by qualifying companies to support a range of international trade activities.

This initiative is aimed at achieving two goals: 1) increase the number of small businesses exporting in Idaho and 2) increase the value of exports for small businesses that currently export. Awards can offset a portion of eligible expenses associated with international marketing initiatives. Awards are competitive and will be based upon availability of funds.

The program was designed with flexibility to meet the specific international marketing needs of Idaho companies. Approved project areas include the following:

-Governor's or foreign trade mission
-Foreign market sales trips
-Services provided by the U.S. Department of Commerce (International Partner Search, Gold Key and Platinum Key)
-Website - Translation to a foreign language, search engine optimization, localization services
-International Trade shows

Eligible Expenses

Travel Expenses:

-Airfare
-Baggage Fees
-Lodging
-Rental Car and fuel for the rental car
-Meals & Incidental Expenses (M & IE)

Trade Show Expenses:

-Booth space/registration fees, insurance, display and furnishings
-Show services (labor, utilities, security, storage)
-Printing (signage, brochures, business cards)
-Demonstration supplies
-Shipping fees for booth/product display
-Shipping fees for sample products
-Maximum reimbursement allowed of $2,000 ($3,077 maximum total expense)

Other Eligible Expenses:

-Website up to $3,000 ($4,615 maximum total expense) for translation into a foreign language, search engine optimization, location services
-Interpreter fees
-Trade Mission participation fees (Idaho Governor's Trade Mission to China participation fee can only be used as match.)
-Services provided by the U.S. Department of Commerce
-International Partner Search, Gold Key, Platinum Key

$140,000

Funding is available for a minimum of 10, but up to 46 awards (dependent upon distribution of funds).

The minimum award is $3,000 and maximum award is $15,000.

Multiple projects may be submitted, however, only up to the maximum award amount of $15,000 cumulative across all project proposals.

The maximum reimbursement allowed for Trade Show Expenses is $2,000.

The maximum funding allowable for Websites is $3,000.

Eligible projects may occur between September 30, 2017 and September 29, 2018.

Pre-award costs allowed for eligible expenses that fall within the Federal Fiscal year (September 30, 2016 – September 29, 2017). Exceptions:

-Booth Space Rental Fees. Up to one year in advance of the approved trade show is allowable.
-Airfare. Up to six months in advance of the approved trade show is allowable.

Qualification:

The Trade Facilitation and Trade Enforcement Act of 2015, which authorized the State Trade Expansion Program, limits provision of services to "eligible small business concerns". For purposes of implementing the STEP Program, the U.S. Small Business Administration (SBA) operationally defines the term "eligible small business concern" as an entity that meets the specifications below and completes the subsequent certification.

Complies with SBA requirements for self-representation as an eligible small business concern:

-Is organized or incorporated in the United States;
-Is operating in the United States;
-Meets the applicable industry-based small business size standard established under section 3 of the Small Business Act; or the alternate size standard applicable to the program under section 7(a) of the Small Business Act and the loan programs under title V of the Small Business Investment Act of 1958 (15 U.S.C. 695 et seq.);
-Has been in business for not less than 1 year, as of the date on which assistance using a grant under this subsection commences; and
-Has access to sufficient resources to bear the costs associated with trade, including the costs of packing, shipping, freight forwarding, and customs brokers.

Eligible small business must meet the following additional criteria to be considered for this program:

-Operates a business in Idaho to process, assemble, and/or distribute a product or provide an exportable service. The company does not need to be headquartered in Idaho, but must have operations located within the state to qualify.
-Must not be debarred, suspended, proposed for disbarment, declared ineligible, or voluntarily excluded from participation in this transaction by any Federal department or agency.
-Company is for-profit
-Recipients must adhere to the Civil Rights Act of 1964.

The following small businesses are not eligible for STEP funding:

-Consulting agencies
-Companies, organizations or individuals recruiting foreign direct investment
-Companies engaged in any activity that is illegal under Federal or state law
-Derives more than one-third of its gross annual revenue from legal gambling activities
-Distributors representing clients
-Educational institutions or for-profit schools recruiting students
-Foreign based companies or more than 49% foreign owned
-Hospitality or tourism operators
-Law Firms
-Multi-level marketing (MLM), direct sales or network marketing companies
-Nonprofit organizations, unless a significant portion of activities are to assist entrepreneurs
-Presents live performances of a sexual nature or derives more than a minor amount of revenue from the sale of products or services of a sexual nature
-Real estate developers
-Retail businesses
-Companies assessed a risk rating from previous year(s) STEP awards may be deemed ineligible

Expense categories ineligible for reimbursement include, but are not limited to:

-Airline Point Redemption. Do not use airline points to pay for your travel as they are NOT reimbursable. You may use points to upgrade to business or first class. Just ensure that it shows clearly on the receipt.
-Cell phones and cell phone charges
-Travel expenses for importers/distributors or in-market company representatives.
-Compensation, wages or salaries
-Meals and beverages (except for travel per diem M&IE outlined above)
-Tips of any kind
-Capital goods, product samples and supplies
-Costs of product research, development or alteration of existing products
-Expenses incurred outside of the STEP grant period
-Passport or visa fees
-Immunizations
-Expenses related to entertaining current or prospective clients or government officials
-Federal regulations set by the U.S. Department of the Treasury prohibit funding of activities in/with sanctioned and/or embargoed countries.

A 35% cash match is required. For every authorized $1.00 you spend, you will be reimbursed $0.65, to the maximum award.

ISDA anticipates the next round of STEP Grant funding will be awarded to states late summer or early fall. In anticipation of this potential award, ISDA is sending out a save-the-date to notify you of plans for opening for applications.

ISDA's goal is to open on or before August 7, 2017 for eligible projects occurring between September 30, 2017 and September 29, 2018. This is to be the only application period for the grant year for Financial Assistance Awards, so applicants are advised to start thinking ahead about potential projects.

All Financial Assistance Award applications (Option #1) are due by 5:00 PM MDT on Friday, August 25, 2017. This is to be the only application period for this option.

Applications must be submitted through the online portal.

All applications are accepted online at Idaho Commerce's Grants Portal. To register for a portal account and apply for a STEP Financial Assistance Award, contact Tina Salisbury (see contact details below). Logins must be requested 48 hours prior to application due date. Once registered you will receive instructions via email for using the portal.

The department strives for approximately a 3-6 week turnaround time from application to award. In the event that another application period is opened, applicants must submit application a minimum of 45 days in advance of project start date.

If an applicant has limited English proficiency and needs access to resources for assistance, the IDC maintains services standards to help.

Export Readiness Assessment:
http://2016.export.gov/begin/assessment.asp

Before starting your grant application, please review the funding source's website listed below for updates/changes/addendums/conferences/LOIs.
Idaho Commerce Grants Portal:
http://idahocommerce.force.com/grants

Tina Salisbury, Idaho Department of Commerce
(208) 287-3164
tina.salisbury@commerce.idaho.gov

Chelsea Conlon, Idaho State Department of Agriculture
(208) 332-8678
Chelsea.Conlon@isda.idaho.gov

USA: Idaho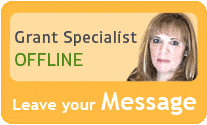 Our team of researchers and grant specialists review hundreds of funding resources daily to make sure GrantWatch.com provides members with the most up-to-date grants.
We have grants for: