Level II Grants
Grants to Pennsylvania Nonprofits in Eligible Counties
for Health Care Access and to Promote Healthy Living
Agency Type:
Foundation / Corporation

Partnership for Better Health

12/15/16

03/01/17

Request a Grant Writer
Grants starting at $25,000 to Pennsylvania nonprofits to promote healthy lifestyles and increase access to quality health care for parts of Cumberland, Perry, Adams, and Franklin Counties. Letters of Intent (LOIs) must be submitted by December 15 for new programs.

Funding is intended for the following priority areas:

- Capacity building
- Capital development
- Primary operating support
- Help with unique crisis situations
- Tests for new initiatives
- New issues that have a proven impact on the Foundation's focus areas
- Maintenance or expansion of existing programs
- Technical assistance

Grant applications must support the Foundation's two goals to:

Promote Healthy Lifestyles

- Foster nutrition, physical activity and tobacco cessation programs, policies and systems
- Champion programs and services to ensure healthy youth development
- Promote healthy community design and land use planning

Increase Access to Affordable, Quality Health Care for All

- Increase the number of individuals with adequate health insurance
- Increase the number of individuals with access to primary care and oral health services
- Expand the availability of behavioral health screenings and services
- Advocate for the expansion of affordable home and community-based services for older adults
- Support end-of-life planning
- Advance the skills of frontline and community-based health workers

Funding priority is given to programs that best address the Foundation's core strategies to:

- Advance evidence-based programs and best practices with strong track records of success;
- Promote collaborations that leverage and strategically coordinate resources to meet common goals;
- Foster sustainable programs and services through sound public policies and advocacy;
- Strengthen the capacity of community organizations serving vulnerable populations;
- Solicit community input and educate the public about health issues; and
- Use program evaluation to demonstrate outcomes and guide continual improvement.

Successful applications will respond to these criteria:

- Address one of the priority goals for funding or, in the case of "Healthy People" grants, meet an urgent and critical health care need in the region?
- Serve a sufficient number of persons in our defined geographic region?
- Support its case with valid and varied data (i.e., a documented need)?
- Use an evidence-based practice?
- Show thoughtful planning, budgeting and ability to deliver the service?
- Have a cost per person that is reasonable given the expected outcomes?
- Have plans for financial sustainability in future years?
- Demonstrate an understanding of outcome measures and evaluation?
- Avoid duplication of services and include collaboration?

Over $25,000

Eligibility:

- Only 501(c)(3) organizations are eligible for grants.
- Grants must benefit residents of the Foundation's specific geographic area; however, the organization applying services can be based outside of our boundaries. Service area includes parts of Cumberland, Perry, Adams and Franklin Counties.

Ineligible:

- No grants are made to individuals.
- Endowment or capital "bricks and mortar" drives
- Annual fund drives or loans
- Advertising in yearbooks or programs
- Electoral activities
- Individual scholarships, internships or awards
- Retroactive expenses or projects
- "Athons" or other similar sponsorships
- More than 25 percent of an agency's annual operating budget
- Overhead in excess of 10 percent of the grant amount
- Athletic, recreational or alumni activities
- Operating deficits
- Individual medical bills

All new Level II grant applicants are required to complete an LOI available through the online application system.
The Foundation will acknowledge receipt of LOI and respond within five weeks.

Award decisions are made by June 30.

Applicant tutorial: http://www.foundant.com/applicant-tutorial.php

Before starting your grant application, please review the funding source's website listed below for updates/changes/addendums/conferences/LOIs.
Submit LOIs and grants through the online system: https://www.grantinterface.com/Common/LogOn.aspx?eqs=fiaADTHDZeZsLw2GuGQoOg2

Funding questions may be directed to:
Doris Ditzler
Senior Director of Grants
Tel: 717.960.9009 x7

Gail Witwer
Director of Health Promotion
Tel: 717.960.9009 x8

Partnership for Better Health
274 Wilson Street
Carlisle, PA 17013
Tel: 717.960.9009

All grants must benefit residents of the Foundation's specific geographic service area, which includes parts of Cumberland, Perry, Adams and Franklin Counties. See map of service area for full eligibility: http://www.forbetterhealthpa.org/what-we-do/grants/service-area/

USA: Pennsylvania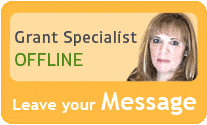 Libby is constantly in touch with grant program managers and reviews numerous publications to make sure that GrantWatch.com provides subscribers with the most up-to-date grant opportunities.
We have grants for:

Need help?
Hi, I would love to guide you through the site.
Please feel free to call or write.
Customer Sales & Support
(561) 249-4129