2016 SCOLT World Languages Teacher of the Year (TOTY)
Awards to Recognize Outstanding Foreign
Language Educators in Multiple USA States
Agency Type:
Foundation / Corporation

Southern Conference on Language Teaching (SCOLT)

01/15/17

Request a Grant Writer
Awards to recognize outstanding USA foreign language educators engaged in teaching full-time in the following States and Territories: Alabama, Arkansas, Florida, Georgia, Kentucky, Louisiana, Mississippi, North Carolina, South Carolina, Tennessee, Texas, Virginia, and West Virginia, as well as the USA Virgin Islands.

This process is designed to involve all of the funding source's state, regional, and national foreign language organizations in promoting the language teaching profession. Second, it is intended to create as many media opportunities as possible to increase the visibility of the importance of learning languages and cultures to the general public.

Successful candidates must be full-time language educators who spend at least fifty-percent (50%) of their time in direct teaching during the year of application with an expectation of teaching during the next two (2) years.

Application Process:

The National Language Teacher of the Year process begins at the state level with the state language organizations selecting a top candidate each year whose application is then submitted to the regional level. The finalist for each of the five regions then competes at the national level. The process outlined below at each level is designed to facilitate the development of the portfolio used in the evaluation process by requiring certain items at each level of competition leading toward the complete portfolio required at the national level. This process is intended to incrementally add the required elements of the portfolio at each level to encourage broad participation while having sufficient evidence from candidates of their teaching accomplishments and ability to represent the language profession. ACTFL will supply the forms and samples needed so that candidates understand what is required at each level. In addition, there is a detailed explanation of the portfolio items on the ACTFL website.

Specifics for SCOLT:

Each state may submit one candidate with endorsement from the state organization. State organizations may submit a candidate to only one regional organization. SCOLT has waived the registration fee for the state nominee participating in the selection process at the 2017 conference and will pay $100 toward transportation/accommodation costs.

Photo of Nominees for Conference Program: All state nominees are requested to send a "head" photo for inclusion in the conference program to David Jahner at scoltdj@gmail.com no later than January 15, 2017. (This is not considered part of the portfolio.)

Submission of Materials to SCOLT:

State nominees must submit a portfolio to be received no later than January 15, 2017. Candidates are requested to submit their portfolios via email to Thomas Soth at scoltawards@gmail.com.

For all submissions, you will receive confirmation via e-mail immediately upon receipt. Contact Thomas Soth at the email listed above if you need assistance.

Candidates are encouraged to use Dropbox to submit their portfolios. Click here for details explaining how to share folders with others at Dropbox: https://www.dropbox.com/help/19/en

A basic introduction to Dropbox is also available on the site.

Further detailed submission guidelines for candidates are outlined at: http://scolt.org/index.php/awards/teacher-of-the-year/toty-guidelines

For further guidelines, please click here: https://www.actfl.org/about-the-american-council-the-teaching-foreign-languages/teacher-the-year-program

The 2017 SCOLT World Languages Teacher of the Year selection will be named during the conference in Orlando, FL on Friday, March 17, 2017 at the SCOLT Opening General Session.

Before starting your grant application, please review the funding source's website listed below for updates/changes/addendums/conferences/LOIs.
Candidates are requested to submit their portfolios via email to Thomas Soth at scoltawards@gmail.com.

Click here to access the submission form online: https://www.actfl.org/toy-submission

Please Note that the Submission Form is not yet available for the January 2017 cycle.

For more information contact:

Southern Conference on Language Teaching (SCOLT)
David Jahner, Executive Director
(678) 301-7027
scoltdj@gmail.com

USA: Alabama Arkansas Florida Georgia Kentucky Louisiana Mississippi North Carolina South Carolina Tennessee Texas Virginia West Virginia
USA Territories: Virgin Islands (USA)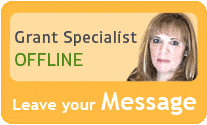 Libby is constantly in touch with grant program managers and reviews numerous publications to make sure that GrantWatch.com provides subscribers with the most up-to-date grant opportunities.
We have grants for:

Need help?
Hi, I would love to guide you through the site.
Please feel free to call or write.
Customer Sales & Support
(561) 249-4129