Habitat Conservation Fund (HCF) Program Grant
Grants to California Cities, Counties, and Districts
for the Protection of Wildlife and Habitats

State of California - Department of Parks and Recreation

06/08/17

10/02/17 5:00 PM Delivery or Postmark
Grants to California cities, counties, and park or open-space districts for a broad range of habitat conservation projects. Eligible projects may involve the protection of animal and plant species, nature interpretation programming that brings urban groups to wildlife areas and parks, and the acquisition and development of wildlife trails and corridors.

Applicants will need to refer to the following HCF Application Guides (attached below) to prepare application proposals:

-Deer/Mountain Lion Habitat: The acquisition of habitat necessary to protect deer and mountain lions.

-Rare, Endangered, Threatened or Fully Protected Species Habitat: Rare, Endangered, Threatened, or Fully Protected Species habitat - The acquisition of habitat necessary to protect rare, endangered, threatened, or fully-protected species.

-Wetlands: The acquisition, or enhancement, or restoration of wetlands habitat (lands which may be covered periodically or permanently with shallow water and which include saltwater marshes, freshwater marshes, open or closed brackish water marshes, swamps, mudflats, fens and vernal pools).

-Anadromous Salmonids and Trout Habitat: The acquisition, or enhancement, or restoration of aquatic habitat for spawning and rearing of Anadromous Salmonids and Trout (fish which spend most of their adult lives in salt water, and migrate to freshwater rivers and lakes to reproduce).

-Riparian habitat: The acquisition, or enhancement, or restoration of riparian habitat (lands which contain habitat which grows close to and which depends upon soil moisture from a nearby freshwater source).

-Trails: Acquisition or development of trails which bring urban residents into park and/or wildlife areas.

-Wildlife Area Activities: An event, or series of events to be accomplished with grant funds, such as a nature interpretation, educational, or other enrichment project, (e.g., classes, trips, etc.), organized and/or conducted by the grantee, and intended to bring urban residents into park and/or wildlife areas.

$2,000,000

OGALS recommends that grant requests generally do not exceed $200,000. However, there are no maximum or minimum grant amounts.

The performance period for each project is 5 years starting on July 1 of the fiscal year following the application.

Wildlife Area Activities projects must be initiated within the first year after date of appropriation.

Eligible Applicants:
-Cities
-Counties
-Districts

District: any regional park or open-space district formed pursuant to Article 3 (commencing with Public Resources Code Section 5500) of Chapter 3 of Division 5 and any recreation and park district formed pursuant to Chapter 4 (commencing with Public Resources Code Section 5780) of Division 5. With respect to any community or unincorporated region (which is not included within a regional park or open-space district or a recreation and park district, and in which no city or county provides parks or recreational areas or facilities), "District" also means any other district which is 1) authorized by statute to operate and manage parks or recreational areas or facilities, 2) employs a full-time park and recreation director, 3) offers year-round park and recreation services on lands and facilities owned by the district, and 4) allocates a substantial portion of its annual operating budget to parks or recreation areas of facilities.

The following is a partial list of ineligible projects or costs in the HCF Program:

1) Acquisition which involves condemnation (eminent domain) or any kind of interest in property or projects without documentation of a willing seller.

2) Projects arising from a mitigation ruling affecting another location.

3) Projects combining acquisition or development with any other HCF category.

4) Development projects without land tenure.

5) Trail projects without public access to the project location(s).

6) Projects that do not comply with all applicable current laws and regulations affecting development projects, including, but not limited to, legal requirements for construction contracts, building codes, health and safety codes, and laws and codes pertaining to individuals with disabilities.

7) Projects that are not consistent with the applicant's general plan or equivalent planning document.

8) Projects outside the State of California's boundaries.

9) Project costs for normal, routine or reoccurring maintenance.

Applicants may RSVP for one of the application workshops, where attendees will learn more about the program, application requirements, and tips for preparing application criteria responses:

Whittier: Thursday June 8, 2017, 1:00 PM – 3:30 PM at Whittier Community Center Rooms 1 & 2 7630 Washington Avenue, Whittier

San Diego: Friday June 9, 2017, 9:00 AM – 11:30 AM at Balboa Park, Santa Fe Room 2150 Pan American Road West, San Diego

San Jose: Wednesday June 14, 2017, 9:00 AM – 11:30 AM at Dr. Martin Luther King, Jr. Library 150 E. San Fernando Street, San Jose

Ukiah: Thursday June 15, 2017, 10:30 AM – 1:00pm at Grace Hudson Museum 431 S. Main Street, Ukiah

Winters: Tuesday June 20, 2017, 9:00 AM – 11:30 AM at Public Safety Facility 702 Main Street, Winters

Rancho Cucamonga: Tuesday June 27, 2017, 9:00 AM – 11:30 AM at Goldy S. Lewis Community Center Cucamonga Room 11200 Baseline Road, Rancho Cucamonga

Bakersfield: Wednesday June 28, 2017, 9:00 AM – 11:30 AM at RiverLakes Ranch Community Center 3825 Riverlakes Drive, Bakersfield

Angels Camp: Thursday June 29, 2017, 9:00 AM – 11:30 AM at Bret Harte High School District Office, Room 53 323 S. Main Street, Angels Camp

This program requires a 50% match from grantees. The dollar-for-dollar match must be from local, private, non-State sources.

The application must be either delivered or postmarked by no later than 5:00 PM on the application due date, October 2, 2017.

Before starting your grant application, please review the funding source's website listed below for updates/changes/addendums/conferences/LOIs.
To RSVP to a workshop, go to:
https://www.surveymonkey.com/r/2017HCFworkshop

Any questions about the HCF Program on the application process may be directed to:

Barbara Baker, Supervisor
(916) 651-7743
Barbara.Baker@parks.ca.gov

Submit Applications to:

California Department of Parks and Recreation
Office of Grants Local Services (OGALS)
1416 9th Street, Room 918 (P.O. Box 942896)
Sacramento, California 95814 (94296-0001)

USA: California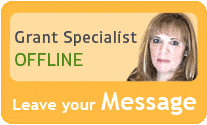 Our team of researchers and grant specialists review hundreds of funding resources daily to make sure GrantWatch.com provides members with the most up-to-date grants.
We have grants for: