State Community Partnership/Juvenile Justice
Grants to Morris County, New Jersey Nonprofits,
For-Profits, and Agencies to Prevent Juvenile Delinquency

Morris County Department of Human Services (MCDHS)

06/30/17 2:00 PM Receipt
Grants starting at $1,000 to Morris County, New Jersey nonprofits, for-profits, and public agencies for community-based services to reduce juvenile delinquency and assist at-risk juveniles. All applications under this section must meet at least one of the following program goals:

-To prevent juvenile delinquency
-To provide diversions from the Juvenile Justice System
-Provide dispositional options for court involved youth
-Services must serve youth ages 7-21

Based on identified priorities in the 2018 -2020 Comprehensive County Youth Services Plan, program monitoring, quarterly reports and ongoing requests for services, the Department of Human Services is seeking to purchase the following services:

Funding Stream: State/Community Partnership

The State/Community Partnership Funding Stream purchases services in two areas:
1) Delinquency Prevention and
2) Dispositional Options.

1) Delinquency Prevention:
Strategies and services designed to increase the likelihood that youth will remain free from initial involvement with the formal or informal juvenile justice system. The goal of delinquency prevention is to prevent the youth from engaging in anti-social and delinquent behavior and from taking part in other problem behaviors that are pathways to delinquency. Primary delinquency prevention programs are those directed at the entire juvenile population without regard to the risk of involvement in the juvenile justice system. Secondary Delinquency Prevention programs are those directed at youth who are at higher risk of involvement in the juvenile justice system than the general population.

Delinquency Prevention includes the following activities:

Mentors/Advocates -the development and provision of flexible, individual role modeling services in various areas:
-Career Mentors
-Family Mentors
-Recreation/After-School Mentors
-Youth Mentors

Education - the development and provision of the following educational services:
-Fire Arms Safety/Prevention Education
-Violence Prevention/Education
-Anger Management Training
-Drug and Alcohol Prevention/Education
-Asset Development
-Basic Needs Training
-Internet Safety
-College Preparation
-Independent Living Education
-Financial Management Education

Employment - provide juveniles with a variety of work/job experiences and support based on the need of the individual juvenile:
-Job Training
-Job Coaches
-Internships

Recreation - provide juveniles with recreational opportunities of interest that are supervised and structured:
-Before School Programming
-After School Programming

Early Intervention Programs - provide juveniles ages 14-18 with opportunities to meet with mentors or have structured activities to develop their socialization skills.

Step-Down Programs - provide juveniles with related program support upon completion of a more intensive program.

Substance Abuse - provide juveniles with alcohol and drug prevention and education programs.

Firesetter Prevention Programming - programming to address the risks of Juvenile Firesetter and its consequences.

Bilingual and translation services

2) Dispositional Options
The phase of the juvenile justice system where youth adjudicated delinquent are ordered by the court to comply with specific sanctions, supervision, and services as a consequence for their delinquent behavior.

Dispositional Options Activities:
-Parenting/Skill Building or Training for Youth
-Mentoring
-GED Preparation
-Substance Abuse Treatment: Inpatient, Outpatient, Intensive Outpatient
-Court Ordered Psycho-Sexual Evaluations
-Court Ordered Firesetter Evaluations
-Court Ordered Chemical Dependency Evaluations
-Bilingual and translation services

Funding Stream: Family Court

The Family Court Funding Stream purchases services in the area of Diversion.

Diversion
The stage of the juvenile justice system which offers alleged juvenile offenders an opportunity to avoid arrest and/or prosecution by providing alternatives to the formal juvenile justice system process. The goal is to provide services and/or informal sanctions to youth who have begun to engage in antisocial and low-level delinquent behavior in an effort to prevent youth from continuing on a delinquent pathway.

Diversion Activities/Requirements:
-Family Crisis Intervention Unit
-Diversion Groups: Conflict resolution groups for youth; family strengthening programs; and anger management groups
-Station House Adjustment Programs
-Services must serve youth ages 11-17
-Bilingual and translation services

$442,112

Minimum Funding Request: $1,000

The subgrant term is January 1, 2018 - December 31, 2018.

The County of Morris reserves the right to renew Subgrant agreements for the period of January 1, 2019 through December 31, 2019, based upon annual program review and the availability of funding.

Applicants may select the following agency types on the application form:

-Voluntary
-For-Profit
-Not-for-Profit
-Faith Based
-Public

Written questions are to be submitted in writing to the Office of Purchasing no later than seven (7) business days prior to the proposal submission deadline (due date).

Applications must be received by 2:00 PM on the June 30, 2017 due date.

Before starting your grant application, please review the funding source's website listed below for updates/changes/addendums/conferences/LOIs.
Written questions are to be submitted in writing to the Office of Purchasing via fax:
973-829-0304

Jessica Mondino
973-285-6850
jmondino@co.morris.nj.us

James J. Jorgensen, QPA, CCPO
973-285-6333
jjorgensen@co.morris.nj.us

Applications are to be delivered or sent to:

Morris County Department of Human Services
P.O. Box 900
30 Schuyler Place, 3rd Floor
Morristown, NJ, 07963 -0900
Attn: Pat Mocarski

CC #17-75

USA: New Jersey: Morris County

Business
Children
Community Services
Domestic Violence
Elementary Education
Faith Based
Higher Education
Justice & Juvenile Justice
Mental Health
Minorities
Municipalities
Other
Refugee/Immigrant
Secondary Education
Small Business
Sports & Recreation
Substance Abuse
Workforce
Youth/Out-of-School Youth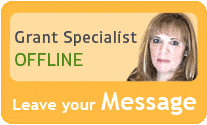 Our team of researchers and grant specialists review hundreds of funding resources daily to make sure GrantWatch.com provides members with the most up-to-date grants.
We have grants for: