District of Columbia Homeless Youth Shelter Beds and Transitional Housing Beds
Grants to Washington, DC Nonprofits and Social Service Organizations to
Provide Housing for At-Risk and Transitional Teens and Young Adults

District of Columbia Department of Human Services (DHS)

07/28/17

08/14/17 4:00 PM
Grants to Washington, DC nonprofit organizations and corporations, social service organizations, and faith-based organizations to establish transitional housing, shelter beds, and homeless services for youth. The target population served by this funding opportunity is youth ages 24 and under.

DHS anticipates adding up to ten (10) shelter beds for minors, up to twenty-two (22) shelter beds for 18-24-year-olds, and up to fifteen (15) transitional housing beds for youth ages 18-24.

The grant's services will include, but is not limited to, service provision listed below in the location within the District, coordination with other youth bed providers and street outreach teams to exchange homeless youth related information, participation in the District's youth Coordinated Assessment Housing Placement (CAHP) system, including conducting assessments, and filling vacancies via the system, utilizing the Homeless Management Information System (HMIS); ability to refer, serve, and/or address the needs of various target population; participation in the District's Interagency Council on Homelessness (ICH), Continuum of Care (CoC), and DHS sponsored training as appropriate; and capacity for overflow during winter months and extreme weather conditions.

The District of Columbia Youth Beds Program target population is:

- Youth under 18 years of age who are temporarily living apart from a parent or guardian that are in need of a temporary shelter bed stay while reunification services are established; this excludes youth who are in the physical custody of the District; and
- Youth between the ages of 18 and 24 who are economically or emotionally detached from their families and lack an adequate or fixed residence, including youth who are unstably housed, living in doubled up circumstances, in transitional housing, in shelter, or on the street.

$1,956,000

Up to 8

Eligible organizations can be awarded up to four hundred thousand dollars ($400,000) per award.

This grant is being offered from October 1, 2017 through September 30, 2018, with an option to renew for up to five (5) additional years.

Eligible applicants include local social services organizations, not-for-profit corporations, non-profit organizations and charitable organizations, including faith-based organizations based in, and serving the target population of individuals who are currently experiencing homelessness in the District.

An organization must be incorporated as a not-for-profit corporation or religious corporation or public agency under the laws of the District, or a corporation formed under laws of another state and authorized under District law to conduct corporate activities in the District, or provide care and services in the District and have been granted federal tax exempt status.

Eligible organizations may sub-grant the funding it received under this grant to subgrantees (providers), as approved by DHS to meet the requirements in this RFA. Applicants must include details on how it will manage services, financial, and legal responsibilities between itself as the Grantee and its sub-grantees. The application must clearly describe the roles and responsibilities for each party in the proposal.

The applicants' budget submissions must adhere to a ten-percent (10%) maximum for indirect costs.

Faith-Based Organizations
On the same basis as any other applicants, religious organizations are eligible to participate as long as the services funded by the District of Columbia Homeless Youth Shelter Bed and Transitional Housing Grant are provided consistent with the Establishment Clause and the Free Exercise Clause or the First Amendment to the United States Constitution, in accordance with the United States Executive Order 13279 of December 12, 2002.

A pre-application conference will be held on Thursday, July 28, 2017, 12:00 p.m. – 2:00 p.m. Attendance is recommended.

Please RSVP to attend the Pre-Application Conference: no later than July 21, 2017.
You may RSVP via telephone to Tamara Mooney, Program Analyst (see Contact Information below).

Location:
Department of Human Services
64 New York Avenue, NE, 5th floor
Washington, D C 20002
(room number TBD after RSVP deadline)

Applicants are encouraged to e-mail their questions to Tamara Mooney on or before July 31st at 4:00 p.m. Questions submitted after the deadline date will not receive responses. Please allow ample time for email to be received prior to the deadline date.

Applications must be received electronically and/or physically at or before the deadline date and time. Application packages must be delivered to the attention of Tamara Mooney, DHS, Program Analyst.

Before starting your grant application, please review the funding source's website listed below for updates/changes/addendums/conferences/LOIs.
Submit applications by mail or email to:

Tamara Mooney, Program Analyst
Family Services Administration
Department of Human Services
64 New York Avenue, NE, 5th Floor
Washington, DC 20002
202-299-2158
Tamara.mooney@dc.gov

Phone: (202) 727-8900
Fax: (202) 727-1652
TTY: 711
opgs.eom@dc.gov

DHS-FSA-HYRA-002-18

USA: Washington, DC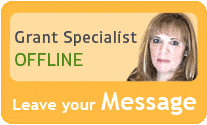 Our team of researchers and grant specialists review hundreds of funding resources daily to make sure GrantWatch.com provides members with the most up-to-date grants.
We have grants for: