FY 2018 Youth Street Outreach Program
Grants to Washington, DC Nonprofits to Provide
Social Services for At-Risk and Homeless Youth

District of Columbia Department of Human Services (DHS)

06/22/17

07/03/17

07/24/17 4:00 PM EDT Receipt
Grants to Washington, DC nonprofit community-based organizations for outreach programs targeting homeless youth and youth at-risk for becoming homeless. Grantees will operate outreach programs, coordinate with other outreach teams, participate in a housing placement program, and use a culturally-competent approach.

The District of Columbia Youth Street Outreach Program target population is:

-Youth under 18 years of age who are living apart from a parent or guardian, excluding those who are in the physical custody of the District and;

-Youth between the ages of 18 and 24 who are economically or emotionally detached from their families and lack an adequate or fixed residence, including youth who are unstably housed, living in doubled up circumstances, in transitional housing, in shelter, or on the street.

The target population includes runaway youth, youth who are experiencing homelessness, and at-risk youth 24 years of age and younger.

In FY 2018, DHS will fund a youth street outreach program that includes, but is not limited to, the following activities:

-Engage the target population in the streets and elsewhere within the assigned geography in the District (assigned geography will be determined subsequent to award);

-Coordinate with other street outreach teams to exchange information and participate in cross- training opportunities;

-Participate in the Coordinated Assessment Housing Placement (CAHP) system;

-Utilize a culturally-competent youth development approach to facilitate rapport development with clients of various races, ethnicities, sexual orientations, and gender identities, as well as language accessibility.

Proposed methods for accomplishing all of the following tasks must be included and defined in the Project Narrative:

Engagement – The grantee will actively search for homeless youth and youth at risk of homelessness 24 years old and younger. Grantees will locate youth to encourage participation in services that can help them move toward and achieve family reunification and/or self- sufficiency. To better accomplish engagement, the grantee must demonstrate a youth development approach, cultural competency to facilitate developing rapport with clients of various races, ethnicities, sexual orientations, and gender identities, as well as language accessibility

Coordination with Other Street Outreach Teams – Grantees will be responsible for working collectively to identify other street outreach teams or outreach opportunities in the District; coordinating with identified youth street outreach teams to exchange information about areas of greatest need and topics of concern, when feasible; and participating in cross-training opportunities.

Data Collection – Grantees must collect data that provides measurable indicators that will inform promising practices to improve services and programs for the target population. Data collection must include: the number of unduplicated youth contacted through outreach worker efforts; if applicable, the number of coordinated entry assessments conducted on youth contacted through outreach worker efforts; the expenditure of resources administered during outreach (e.g. food, hygiene products, prophylactics, etc.); number of times transportation was provided to individuals in the target population; and, the number and percentage of unduplicated target population contacts that resulted in an individual or family entering shelter or safe and stable housing during each outreach session.

Coordinated Assessment – Grantees will work with the ICH Youth Subcommittee and relevant stakeholders to implement and execute coordinated entry for homeless youth and youth at risk of homelessness in the District. Implementation and execution of coordinated entry may include: training on coordinated entry; administering the Transition Age Youth - Service Prioritization Decision Assistance Tool (TAY-SPDAT) to youth in the target population; referral of clients to service providers; participation in meetings to match youth to homeless services resources; and participation in the ICH Youth Subcommittee; among other activities.

$500,000

DHS expects to award one (1) to three (3) awards

Eligible organizations can be awarded up to $250,000.

This grant is being offered from October 1, 2017 through September 30, 2018, with an option to renew for up to five (5) additional years.

Organizations who meet the following eligibility requirements at the time of application may apply:

-Be a community-based organization with a Federal 501(c)(3) tax-exempt status or evidence of a fiscal agent relationship with a 501(c)(3) organization;

-The organization's principal place of business is located in the District;

-The organization is currently registered in good standing with the District of Columbia Department of Consumer & Regulatory Affairs, the District of Columbia Office of Tax and Revenue, and the United Stated Department of Treasury's Internal Revenue Service (IRS); and

-Current grantees must be up-to-date on all reporting obligations for the FY18 grant cycle.

The Pre-Bidder's Conference is scheduled for Thursday, June 22, 2017, 12:30 PM - 2:00 PM at:

The Department of Human Services Headquarters
64 New York Ave, NE
Fifth Floor, Conference Room 550
Ivy City
Washington, DC 20002

Attendance is recommended.

Organizations that anticipate submitting an application in response to this request should send a brief letter via email or mail to Tamara Mooney on or before July 3rd at 5:00 PM. The Notice of Intent is not mandatory nor does it provide any specific obligation with regard to the review or award process.

Applicants are encouraged to e-mail their questions to Tamara Mooney on or before July 3rd at 5:00 PM. Questions submitted after the deadline date will not receive responses. Please allow ample time for mail to be received prior to the deadline date.

The deadline for submissions of all applications is July 24, 2017 at 4:00 PM EDT. Applications sent via mail must be postmarked and received by the deadline. Applications that are received by the deadline date will receive an electronic acknowledgment.

Before starting your grant application, please review the funding source's website listed below for updates/changes/addendums/conferences/LOIs.
Tamara Mooney, Program Analyst
202-299-2158
tamara.mooney@dc.gov

The District of Columbia Department of Human Services
64 New York Avenue, NE, 5th Floor
Washington, DC 20002

DHS-FSA-HYRA-001-18

USA: Washington, DC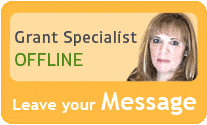 Our team of researchers and grant specialists review hundreds of funding resources daily to make sure GrantWatch.com provides members with the most up-to-date grants.
We have grants for: