New Horizons for Seniors Program (NHSP) - Community-Based Projects for Seniors
Grants to Canada Nonprofits, For-Profits, Agencies,
and Educational Institutions to Engage Senior Citizens

Government of Canada - Employment and Social Development Canada (ESDC)

06/23/17 11:59 PM PT Postmark
Grants of up to $25,000 to Canada nonprofits, for-profits, government agencies, and educational institutions to improve the lives of seniors. Consideration will be given to projects inspired or led by seniors. All projects must address at least one of the following program objectives:

1. Promoting volunteerism among seniors and other generations;
2. Engaging seniors in the community through the mentoring of others;
3. Expanding awareness of elder abuse, including financial abuse;
4. Supporting the social participation and inclusion of seniors; and
5. Providing capital assistance for new and existing community projects and/or programs for seniors.

Organizations can apply for funding for community-based and pan-Canadian projects in the same year.

The New Horizons for Seniors Program (NHSP) helps to ensure that seniors can benefit from, and contribute to, the quality of life in their communities through active living and participation in social activities.

NHSP's community-based projects support local initiatives across Canada. They are inspired or led by seniors, volunteer-based and supported by their communities. NHSP reinforces that seniors are valuable assets to communities. By empowering seniors and encouraging them to share their knowledge, skills and experience with others, NHSP enhances seniors' social well-being and community vitality.

The Program provides funding for projects that encourage seniors to play an important role in their communities by volunteering, participating in and leading community activities. The program also provides funds to help organizations make necessary modifications or repairs to their existing facilities, or to purchase/replace equipment and furnishings to enable programs and activities for seniors.

General Project Eligibility:

Applicants are encouraged to work with other partners in their community to identify local needs and to design projects that respond to these needs. The NHSP seeks to fund programs or projects that:

-Are seniors' led or inspired;
-Benefit a broad clientele;
-Propose activities that address an identified need or an area of concern within the community;
-Strive to have a lasting impact on communities;
-Involve collaboration and partnerships; and
-Use resources efficiently and effectively.

Funding is available for new activities, as well as for recurring activities that have a proven track record in meeting the needs of seniors.

Projects Must:

-Be led or inspired by seniors. If inspired by seniors, they must be involved in the project's development and/or implementation in a meaningful way. The role of seniors is a key element when NHSP projects are being considered for funding. It is not enough that an organization proposes to carry out an activity and then recruits seniors to take part in it. Consulting with seniors to develop a project of benefit to them is also not sufficient.

-Support at least one of the program objectives. For those projects that primarily meet the fifth objective, projects must involve programs or activities not already carried out by your organization or that are at risk of not continuing should the renovation and/or equipment purchase not be funded.

Eligible Projects:

In order to be eligible, project activities must be led by seniors, or seniors must play a meaningful role in the project (planning and/or delivery). Activities eligible for funding can include, but are not limited to, the following:

-Seniors coming up with ways to encourage new and emerging cohorts of seniors to be more actively involved in community activities
-Doing things in a way to more effectively attract, recruit and retain diverse cohorts of volunteers, including other generations
-Expanding and/or adapting successful way of doing things (programs and activities) to reach new group of seniors (e.g. a specific population of seniors such as Indigenous seniors or seniors from a different geographical location ). A project could include identifying target group(s); adapting programs and activities to meet needs, and/or overcoming barriers to participation and undertaking outreach to these seniors.
-Seniors sharing their knowledge, skills and experience with others
-Promoting awareness of elder abuse, including financial abuse
-Seniors reaching out to vulnerable seniors, such as those who are socially or geographically isolated
-Volunteering, mentoring, leadership training and skill matching for seniors
-Seniors' intergenerational and intercultural learning and relationship building programs and activities
-Seniors involved in developing/sharing tools and resource materials
-Seniors sharing best practices
-Equipment purchase or replacement for programs and activities for seniors and
-Renovations and repairs to facilities for programs and activities for seniors.

Remember: When planning your project activities, your organization should look into whether or not they will need any special permits, insurance, waivers, or support from governing bodies, such as a Band Council Resolution or any other permissions required.

Eligible Project Costs:

-Salaries, wages and mandatory employment-related costs (MERCs) for project staff (including administrative costs). Salaries, wages and mandatory employment-related costs for project staff must not account for more than 25 percent of the total amount requested from the NHSP. This reflects the Program's focus on volunteerism.
-Professional services (e.g. presenters, trainers, facilitators, researchers, etc.)
-Trades/construction contractors, installers, technicians, etc.
-Evaluation costs (e.g. surveys to be distributed to seniors at events)
-Honoraria and hospitality costs
-Security checks for volunteers
-Travel expenses within Canada (proposed costs must not exceed the rates prescribed in the Travel Directive), including transportation costs to assist seniors in participating in project activities. Day trips could be eligible. Requested costs will be reviewed on a case-by-case basis depending on the eligibility, the leadership of seniors, the purpose of the "visit" and its impact on the community. The trip needs to clearly respond to one of the first four program objectives such as: volunteerism, mentoring, elder abuse awareness, and social participation and inclusion.
-Purchase of materials and supplies
-Printing and distributing project materials
-Rental and maintenance of equipment
-Rental of space or other facilities
-Utilities
-Delivery/shipping costs for material and equipment
-Dumping and disposal fees
-Renovations or repairs
-Capital costs required to undertake the project (e.g. equipment for seniors, furnishings and fixtures)
-Any applicable taxes

Costs Limit:

A computer (including monitor), a laptop, or other computing devise (e.g. tablet), will be considered up to a maximum value of $750 (before applicable taxes). If your funding request exceeds this value, it will be reduced accordingly. For example, a laptop, and a computer with a monitor (i.e. two new computers) will be considered up to a maximum of $1,500 (before taxes). This does not include peripheral equipment such as scanners, printers, or computer software.

The maximum funding available is $25,000 including applicable taxes per year, per organization.

Projects cannot exceed one year, and funding cannot be renewed.

The project must start between mid-January and March 31 and take place within a 12-month (52-week) period.

Please note that proposed activities including any purchases cannot begin before you receive notice from New Horizons for Seniors Program that your project is approved for funding, and the Application for Funding form has been signed by the Department.

Eligible Applicants:

-Not-for-profit organizations. Examples of not-for-profit organizations can be: charities, activity clubs, volunteer organizations, professional associations, museums, churches or church associations or in some cases sports associations.

-Coalitions, networks and ad hoc committees

-Municipal governments

-Research organizations and institutes

-Educational institutions (e.g. universities, colleges, CEGEPs, school boards/school districts). Provincially/territorially funded institutions are eligible with the agreement of the provincial/territorial government. This approval will be sought as part of the assessment of your application.

-Public health and social service institutions. Provincially/territorially funded institutions are eligible with the agreement of the provincial/territorial government. This approval will be sought as part of the assessment of your application.

-Indigenous organizations (including band councils, tribal councils and self-government entities).

-For-profit enterprises. For-profit enterprises may be eligible for funding provided that the nature and intent of the proposed activity is non-commercial, not intended to generate profit, and supports program objectives.

Organizations of the same name are eligible to submit applications in different communities, provinces and territories provided they have a separate board of directors and operate independently of one another. These organizations are considered separate organizations under the funding.

Notice to organizations in Quebec: The contractual clauses set out in the Articles of Agreement, with respect to grant agreements to be signed in 2017- 2018 for projects that will be approved, remain subject to discussions to be completed with the government of Quebec in order to ensure the validity of those agreements under Quebec law. Should adjustments be required, they will be communicated in due time to applicants whose projects will have been approved.

Ineligible applicants

-Individuals

-Provincial/territorial departments and agencies. Post-secondary institutions, as well as social service and public health institutions, are ineligible without the agreement of the provincial or territorial government.

Ineligible Projects and Activities:

-Core operational expenses of an organization, such as salary dollars unrelated to project activities, utilities, and day-to-day maintenance of facilities

-Activities where the role of seniors is minimal or not clearly described

-Projects to develop or deliver accredited primary, secondary, or post-secondary curricula

-Fundraising activities, door prizes or gifts

-Projects seeking funding to renovate and/or for the maintenance of an establishment not owned by the applicant that does not provide direct seniors' programming (e.g. a theatre, seniors home, health and care establishments such as health and foot clinics)

-Projects to build or add a structure on a land that is not owned by the applicant (e.g. gazebo, greenhouse, pickleball court in municipal park)

-Projects which provide a core health or social service to individuals (e.g. one-on-one service or training, projects that deal primarily with health interventions, the creation or continuance of a meal delivery service to individuals). NHSP is not intended to fund projects which provide a core health or social service to individuals. Providing a core health or social service means offering activities which are designed to meet basic needs in areas such as health care, food or nutrition (including meal delivery types of services, soup kitchen, etc.), shelter, personal transportation or income support which are generally the responsibility of other levels of government. Meal delivery programs are considered under social services as it is about delivering nutritious meals to individuals, helping them maintain their health and independence at home. However, these service delivery organizations could be eligible for a special project such as the development of a program to raise awareness for elder abuse or to develop a new way to recruit volunteers and not related to services offered in private residences.

-Programs or services that fall within the responsibility of other levels of government

Ineligible Costs:

Note that the proposed activities, including any purchases, cannot begin before the recipient receives a signed agreement by the Department. Until an agreement is signed by both parties, Canada is not legally bounded and the recipient is at risk of not being reimbursed for expenses incurred before the agreement date.

The following costs are not eligible for funding:

-General operating costs of your organization that are not related to this project (i.e. regular telephone and heating costs, rent, utilities, property taxes, insurance, including vehicle insurance and maintenance, equipment for staff, audit costs, etc.). Equipment for staff is not eligible under for-profit organizations. However, these costs could be considered eligible under not-for-profit organizations depending on the rationale provided for this need in the Standard Grant Application for Funding (i.e. demonstrates a benefit to the organization and the community with a direct link to project activities).

-Costs incurred to prepare the Standard Grant Application for Funding. This could include costs used to pay for third parties assisting the applicant in obtaining Government of Canada funding (i.e. lobbyists)

-Items of a personal/medical nature such as wheelchairs/scooters, CPR/First Aid equipment, automated blood pressure monitor, defibrillator, hearing aids, as well as costs for a Snoezelen room, a pet-facilitated therapy (purchase of animals)

-Feasibility studies needed for physical work, including environmental assessments

-Transportation to provide a personal service to seniors (e.g. training senior drivers and implementing a senior's transportation program, projects that focus on transporting seniors to personal appointments)

-Project costs incurred before the agreement signed by the Department purchase of land or buildings, including new construction

-Repairs or renovations to a building or the purchase of equipment for the new construction that your organization does not yet occupy

-Decorating/beautification costs (i.e. painting or landscaping for aesthetics purposes)

-Cost over-runs (project costs that are higher in implementation than anticipated. The value of an NHSP community-based grant cannot be increased once it has been approved and signed by the Department. If costs are higher in implementation of the project than budgeted, it is the responsibility of the applicant organization to seek financial support from other sources to cover the shortfall in order to procure the missing funding to complete the project.

-Unexpected costs or contingency costs which are costs added to a project over and above the actual estimated project value to cover unexpected costs. This could include costs used in planning for potential cost over-runs in renovation projects.

The deadline to apply is June 23, 2017 at 11:59 PM Pacific Time. Applications must be postmarked by the deadline.

Applicants will be informed of the final decision in writing. Letters or emails will be sent by the Department in early 2018.

Eligibility:
https://www.canada.ca/en/employment-social-development/services/funding/new-horizons-seniors-community-based/eligibility.html

Review Process:
https://www.canada.ca/en/employment-social-development/services/funding/new-horizons-seniors-community-based/review.html

Developing Your Application:
https://www.canada.ca/en/employment-social-development/services/funding/new-horizons-seniors-community-based/develop-application.html

Apply:
https://www.canada.ca/en/employment-social-development/services/funding/new-horizons-seniors-community-based/apply.html

Follow-up:
https://www.canada.ca/en/employment-social-development/services/funding/new-horizons-seniors-community-based/follow.html

Before starting your grant application, please review the funding source's website listed below for updates/changes/addendums/conferences/LOIs.
Program Contact Information:
http://www.esdc.gc.ca/cgi-bin/emailform/index.aspx?GoCTemplateCulture=en-CA&section=nhsp-cbp

Phone: 1-800-277-9914 (select "0" to speak with an agent)
Teletypewriter (TTY): 1-800-255-4786

Canada: Alberta British Columbia Manitoba New Brunswick Newfoundland and Labrador Northwest Territories Nova Scotia Nunavut Ontario Prince Edward Island Quebec Saskatchewan Yukon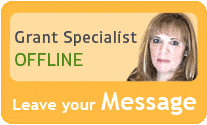 Our team of researchers and grant specialists review hundreds of funding resources daily to make sure GrantWatch.com provides members with the most up-to-date grants.
We have grants for: