Community Grants Program
Grants to Niagara, Ontario Nonprofits and
Agencies to Strengthen Local Communities
Agency Type:
Foundation / Corporation

Niagara Community Foundation

09/11/17 Noon
Grants to Niagara, Ontario nonprofit organizations and government agencies for sustainable and collaborative projects that will address identified community challenges. The program's focus is to improve the quality of life for individuals, families, organizations, and communities. Applicants must contact the Foundation for consultation at least seven days before the deadline to be eligible to apply.

Proposals must address either of the following priorities:

- Addressing the issues/indicators in the Living in Niagara Report 2014 - see link in Pre-Application Information for detailed description
- Assisting with the development and implementation of tools and resources that would contribute to an organization's success; including professional and organizational development and training

Focus areas addressed in the Living in Niagara Report include:

- Arts, Culture and Heritage
- Belonging, Volunteering, Giving and Leadership
- Crime, Safety, and Security
- Economic Development, Poverty, and Prosperity
- Environment
- Health and Wellness
- Housing and Shelter
- Learning and Education
- People Getting Started
- Recreation and Sports
- Transportation and Mobility
- Work and Employment

All proposals will be evaluated on the following criteria:

- How was the project need determined and what were the methods used to identify the need?
- How does the project fit with the priorities of the Niagara Community Foundation?
- If similar programs are offered within their delivery area, why should the applicant's program be considered?
- What is the capability of the applicant to undertake the project?
- How will the success of the project be determined?
- How sustainable is the project (if applicable)?

In order to be eligible to apply for a grant, an organization must:

-Be registered as a charity with Canada Revenue Agency (CRA) – note that organizations operating under the auspices of a municipal government (i.e. some libraries, museums, galleries, committees of council) are eligible to apply through the municipality

-Provide services in the Niagara Region

Charities applying for grants will need to have 8 out of 13 of the following governance practices in place to be eligible to apply for a grant from the Foundation. The check list is included in the grant application. If a minimum of 8 practices are not in place, a charity is allowed to apply once and the charity is directed to appropriate resources and support to address gaps. The items marked with an asterisk * are compulsory items. Charities are not permitted subsequent applications until minimums have been met or a plan is in place to achieve them.

1. *Does the board approve an annual budget?
2. Does the board review actual to budget at least twice a year?
3. *Does the board meet a minimum of 3 times annually?
4. Are board policies reviewed at least every 4 years?
5. *Is there a policy that clearly outlines the roles and responsibilities of board and officers?
6. Are there fixed terms for board members?
7. Has a strategic plan been developed in the last 4 years?
8. Does the board annually review progress on achieving strategic plan goals and adjust plan to reflect progress and new opportunities?
9. *Is ED/CEO performance reviewed annually?
10. Is a board evaluation undertaken annually?
11. Is there an interim succession plan in place or being developed in the unexpected changeover in organization leadership?
12. Is there a conflict of interest policy?
13. Is there a reserve policy?

Grants are not available for:

- Core operating costs or current program costs
- Operating or capital deficits
- Activities of religious organizations that serve primarily their membership and/or their direct religious purposes
- Endowment funds
- Retroactive funding for any project expenses incurred prior to the Foundation's decision date
- Individuals
- Political activity as defined by Canada Customs and Revenue Agency's publication on registering a charity
- Programs and services outside of Niagara
- Applicants cannot apply for a concurrent grant unless they are part of a collaborative and are in good standing with their open grants to the Foundation

All applicants must speak to Foundation staff at least seven days before the deadline, prior to completing an online application.

Deadlines:
- Monday, February 27, 2017 at Noon
- Monday, September 11, 2017 at Noon

Living in Niagara Report 2014:
http://www.livinginniagarareport.com/downloads/

Resources for Governance Practices:
http://niagaracommunityfoundation.org/files/download/a746eac99b4c014

Before starting your grant application, please review the funding source's website listed below for updates/changes/addendums/conferences/LOIs.
Before applying, contact JoAnne Krick to discuss your proposal:
905-684-8688 x 23
grants@niagaracommunityfoundation.org

Then, apply online:
https://niagaracf.blitzen.com/form/2017-community-grant-fall

Niagara Community Foundation
8 Church St, Suite 301
St. Catharines ON L2R 3B3

Niagara Region

Canada: Ontario

Aging/Seniors
Arts and Culture
Children
Community Services
Economic Development
Elementary Education
Environment
Health and Medical
Higher Education
Homeland & National Security
Homeless
Housing
Literacy & Libraries
Mental Health
Minorities
Municipalities
Non-Profit Support Services
Nutrition
Other
Preschool
Preservation
Quality of Life
Refugee/Immigrant
Secondary Education
Sports & Recreation
Transportation
Women
Workforce
Youth/Out-of-School Youth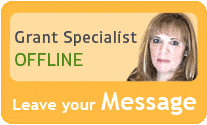 Our team of researchers and grant specialists review hundreds of funding resources daily to make sure GrantWatch.com provides members with the most up-to-date grants.
We have grants for: