Springfield Foundation Grants
Grants to Clark County, Ohio Nonprofits, Schools, and
Agencies for Health, Education, Social Services, and Arts
Agency Type:
Foundation / Corporation

Springfield Foundation

08/18/17 4:30 PM
Grants to Clark County, Ohio nonprofits and government units, including public schools and municipalities, for projects that focus on animal causes, arts and culture, children and youth, health and dental, environment and conservation, education, civic and community affairs, and people with physical or mental disabilities.

Types of Funding

- Program Grants support new programs, continuing programs, or expansion of successful programs.

- Project Grants are generally short-term activities, or one-time expenses for your organization.

- Capital Grants support an organized drive to collect and accumulate substantial funds to finance major needs of an organization, such as a building or major renovation project.

- Operating Support contributes to an organization's day-to-day, ongoing expenses such as salaries, utilities, office supplies, etc.

- Multiple-Year Grants are awarded during the normal grants cycle or as initiative grants. These commitments are most commonly awarded for large building projects, but could also be used for continued support of long term programs or operational needs. Multi-year grants are limited in number and are based upon funding projections of the Foundation. If your request is for multiple years of funding, you must schedule a meeting with Foundation Staff to discuss your project prior to submitting your Grant Application.

More details on the program areas are as follows:

1. Arts and Culture: performing and/or visual arts and programs that support the arts. Grants in this area can include funding for performances, exhibits, programs, projects, supplies, operations, etc.

Impacts:
- Make art and culture accessible for new audiences and community participants.
- Educate people about new, emerging and innovative approaches to art.
- Facilitate access to and participation in art & cultural programs for persons with low to moderate income and the disabled.
- Ensure the availability of a broad array of artistic opportunities and venues that reflect the diversity of the community.
- Encourage collaboration/integration of the arts with other funding areas such as education or health.
- Historic preservation and awareness.

2. Education: address the educational needs of people from birth through adulthood. Funds can be used to enhance the experience of students directly, or to provide additional resources to teachers and educational programs.

Impacts:
- Preparing children for kindergarten.
- Involving parents in their children's education.
- Preparing students for science, technology, engineering, math, (STEM) areas.
- Increase high school graduation rate.
- Increase the number of students enrolling in college or other post-secondary training.
- Adult education and career training.

3. Environment, Conservation and Animal Welfare: defined as projects that preserve natural features of the area, or enhance or re-develop features that have been neglected over time. This area includes funding for animals, parks and natural resources.

Impacts:
- Increase access to and sustainability of natural resources.
- Promotion of green technologies and renewable energy.
- Environmental education, outreach and awareness.
- Efforts to improve the basic health and welfare of animals.

4. Civic/Community Affairs: assistance in areas of economic development, public safety, civic improvement, voter awareness, justice, promoting the community.

Impacts:
- Community beautification/pride.
- Promote community safety.
- Promote and encourage the development of healthy, viable neighborhoods.
- Increase the exposure and use of the media locally.
- Economic development.
- Promotion of civic involvement.
- Recreational activities that are broad based.
- Services for the common good, i.e., programs of the Fire or Public Safety Departments, public parks.

5. Health: support for best practices programs that address the goals of the Community Health Improvement Plan.

Impacts:
- Mental Health
- Childhood obesity reduction.
- Health education.
- Reduction in teenage pregnancy rates.
- Reduction in sexually transmitted diseases.
- Pre-natal care and healthy births.
- Preventative healthcare.
- Chronic disease prevention and treatment.
- Long term disabilities.

6. Human Services: addresses basic human needs of food, shelter, clothing, and seeking solutions to systemic social problems.

Impacts:
- Programs to promote basic needs such as food, shelter, clothing.
- Decrease community and interpersonal violence.
- Programs to educate, advocate and assist immigrants in obtaining citizenship.
- Efforts that reduce poverty and address the causes of poverty.
- Promote affordable housing.
- Decrease foreclosure rate.
- Disaster preparation and relief.

The funding period is January 1, 2018, through December 31, 2018.

Nonprofits having a 501(c)(3) status with the IRS

Charitable organizations must meet the following criteria to be eligible for funding from the Springfield Foundation:

- Nonprofit organizations exempt from Federal income taxes under section 501(c)(3) of the Internal Revenue Code, churches, or government units, including public schools and municipalities. If you do not have a 501(c)(3), you may enter into an agreement with a qualified non-profit that will act as your fiscal agent.
- Organizations that have a governing board, and conduct business without discrimination on the basis of race, religion, gender, age, disability, or national origin;
- Programs and projects serving the Clark County, Ohio Community.

The Springfield Foundation does not award grants from discretionary funds for the following purposes:

- Awards to individuals, including fellowships, travel, study, research, camps,
- Support for individual political candidates and/or lobbying efforts,
- Annual campaigns or dues,
- Sectarian worship, instruction, or proselytizing,
- Fraternal, political, labor, athletic, social or veterans' groups,
- School bands and school choral groups, drill teams, or color guards,
- Private and parochial schools,
- Debt retirements, deficit financing, annual fund drives or fund raising activities,
- Returning applicants who did not complete their previous grant requirements (i.e., reporting).

The online application form is accessible through the website beginning in the month of June. The application deadline is the 14th working day of August each year and decisions for grant awards are typically announced at the end of November.

Before starting your grant application, please review the funding source's website listed below for updates/changes/addendums/conferences/LOIs.
Apply online:
https://app.smarterselect.com/programs/40331-Springfield-Foundation

Susan Carey
(937) 324-8773
susan@springfieldfoundation.org

333 North Limestone Street, Suite 201
Springfield, Ohio 45503

USA: Ohio: Clark County

Arts and Culture
Capital Funding
Children
Community Services
Disabilities
Disaster Relief
Economic Development
Elementary Education
Environment
Health and Medical
Housing
Justice & Juvenile Justice
Mental Health
Municipalities
Nutrition
Other
Pets/Animal/Wildlife
Preschool
Preservation
Quality of Life
Science
Secondary Education
Sports & Recreation
Women
Workforce
Youth/Out-of-School Youth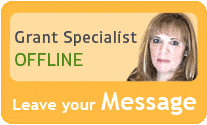 Our team of researchers and grant specialists review hundreds of funding resources daily to make sure GrantWatch.com provides members with the most up-to-date grants.
We have grants for: