Long-Term Fellowships
Fellowships to USA, Canada, and International Postdoctoral Students
to Participate in a Scientific Research Exchange Program
Agency Type:
Foundation / Corporation

EMBO

08/11/17 2:00 PM CEST - For applications to be evaluated at the Autumn Meeting
Fellowships to USA, Canada, and International postdoctoral students to participate in scientific research exchange programs in eligible countries. Funding is intended for the fellow to pursue postdoctoral life science research in a laboratory located in a different country that where he or she earned his PhD.

Eligible countries to complete the fellowship include Austria, Belgium, Croatia, Czech Republic, Denmark, Estonia, Finland, France, Germany, Greece, Hungary, Iceland, Ireland, Israel, Italy, Lithuania, Luxembourg, Malta, Netherlands, Norway, Poland, Portugal, Slovak Republic, Slovenia, Spain, Sweden, Switzerland, Turkey, and the United Kingdom.

Additionally, a student that wishes to study in India, Singapore, or the Ministry of Science and Technology, Taiwan must be a national of one of these or the above countries. Please note, however, that applicants may not participate in
the fellowship in the country where he or she earned his PhD.

Eligible subject areas include Cell Cycle, Cell and Tissue Architecture, Cellular Metabolism, Chromatin and Transcription, Development, Differentiation and Death, Evolution and Ecology, Genome Stability and Dynamics, Genomic and Computational Biology, Immunology, Membranes and Transport, Microbiology, Virology and Pathogens, Molecular Medicine, Neuroscience, Plant Biology, Proteins and Biochemistry, RNA, Signal Transduction, Structural Biology and Biophysics, and Systems Biology.

All applications are then evaluated by the EMBO Fellowship Committee based on:
- Previous scientific achievements of the applicant
- Novelty and biological significance of proposed research
- Appropriateness of the host laboratory for the proposed research and training of the applicant.

The stipend is a subsistence allowance and is intended to cover the cost of living in the host country. The stipend rate depends on the country being visited and might be subject to taxation. See "Stipend Rates" in Supporting Document below.

Fellowships may be awarded for a period of up to 24 months but the Fellowship Committee may also award a shorter period than requested. The minimum fellowship duration that can be requested is 12 months. Fellowships must be started within one calendar year from the relevant evaluation deadline.

For childcare reasons it is possible to work part-time during the fellowship. The maximum fellowship duration (full-time plus part-time) must not exceed 36 months.

Applicants must hold a PhD degree or equivalent at the start of the fellowship, at the latest. The PhD degree must have been obtained during the two years prior to the date the application is complete.

Exceptions to this rule are made for applicants with prolonged career breaks due to parental leave and mandatory military/civil service in which case the time of the career break will not be counted. Additional exceptions might be made on a case-by-case basis for extraordinary personal circumstances, such as severe illness. The Fellowship Office can provide further information and must be contacted prior to submitting a claim for an exception.

Candidates with a medical degree (M.D.) are eligible to apply for an EMBO Long-Term Fellowship provided they hold a PhD (MD-PhD programme) or have appropriate research experience that is comparable to a PhD. Please contact the EMBO Fellowship office prior to submission.

All applications must involve movement between countries:

a) Applications to work in an EMBC Member State: applicants, regardless of their nationality or the country in which they obtained their PhD, can apply for an EMBO Long-Term Fellowship to work in any EMBC Member State provided there is international mobility.

b) Applications to work in an EMBC Associate Member State or EMBC Cooperation Partner: Applicants who wish to work in an EMBC Associate Member State or EMBC Cooperation Partner are eligible if they move from, are nationals of and have performed their PhD in
- an EMBC Member State or
- an EMBC Associate Member State or
- an EMBC Cooperation Partner.

c) Applications to work in a Non-EMBC Member State: Applicants must move from an EMBC Member State, must be nationals of an EMBC Member State and must have performed their PhD in one of the EMBC Member States. A maximum of 30% of fellowships are awarded in this category.

See the list of EMBC Member States, Associate Member States and EMBC Cooperation Partners here:
http://www.embo.org/about-embo/member-states

Applications for a Long-Term Fellowship to be held in the laboratory, institute or department in which the candidate worked to obtain his or her PhD, or to work again with the candidate's supervisor, no matter where the latter is located, will not be considered.

Applications to work in an industrial research laboratory with the intention to develop new commercial products or procedures will not be considered. However, applications to work in research centres for basic research that are endowed by for-profit organizations are eligible.

Candidates can start working at the host laboratory before the application deadline, but the time spent should not exceed six months at the date of application.

Candidates can only submit one application for one project at one host laboratory at each round of selection, and reapplication is permissible only once.

Applicants must have at least one first (or joint first) author research paper accepted for publication or published in an international peer reviewed journal at the time the application is complete.

EMBO will not consider:

- Papers submitted or in preparation not yet accessible to the community,
- Review articles and patent applications,
- Abstracts of presentations at conferences,
- Publication updates after application.

EMBO will consider papers published on preprint servers (arXiv, BioRxiv, PeerJ., etc), but a first-author publication in an international peer-reviewed journal is still a requirement.

Dependent child allowance:
EMBO Fellows are entitled to receive an additional allowance for dependent children under the age of 18. The value of the allowance depends on the country being visited.

Childcare allowance:
For children under the age of six, fellows can claim support for incurred child-care costs up to the amount of €2.500 per year and per child. The corresponding amount is prorated according to the fraction of the year in which child-care expenses occurred.

Travel allowance:
The travel allowance is intended to cover travel costs up to the amount of €5.000 for the fellow and his/her family to and from the receiving institute. The travel allowance further includes half a month's stipend to contribute to relocation costs.

Fellows whose children were born during their fellowship are entitled to 3 months paid parental leave. Fellows who take parental leave during the fellowship may request an extension of their fellowship for a period of up to 3 months. This extension has to be requested by the host supervisor at the end of the fellowship. Parental leave has to begin within 6 months of the birth of a child. Fellows should inform the Fellowship Office of their intention to take parental leave.

While applications are accepted throughout the year, there are two evaluation periods every year. The evaluation committee meets in May and November.

Any complete applications received by Friday, 10 February 2017, at 2:00 PM CET will be evaluated in their spring meeting, with interviews conducted in April.

Applications received by Friday, 11 August 2017, at 2:00 PM CEST, will be evaluated in their autumn meeting, with interviews in October.

Note the following when submitting your EMBO Long-Term Fellowship application:
Interviews normally take place within 6-10 weeks of the evaluation deadline. The interview may take place outside the applicant's country of residence; therefore, applicants must have a valid passport. Interview travel expenses will be reimbursed by EMBO.

Outcomes will be announced on the first week of June and the first week of December.

Before starting your grant application, please review the funding source's website listed below for updates/changes/addendums/conferences/LOIs.
Register and apply online:
http://applications.embo.org/01/register.php?reg=S019

Inga Strazda, Long-Term and Advanced Fellowships Administrator
T. + 49 6221 8891 561
fellowships@embo.org

USA: Alabama; Alaska; Arizona; Arkansas; California; Colorado; Connecticut; Delaware; Florida; Georgia; Hawaii; Idaho; Illinois; Indiana; Iowa; Kansas; Kentucky; Louisiana; Maine; Maryland; Massachusetts; Michigan; Minnesota; Mississippi; Missouri; Montana; Nebraska; Nevada; New Hampshire; New Jersey; New Mexico; New York City; New York; North Carolina; North Dakota; Ohio; Oklahoma; Oregon; Pennsylvania; Rhode Island; South Carolina; South Dakota; Tennessee; Texas; Utah; Vermont; Virginia; Washington, DC; Washington; West Virginia; Wisconsin; Wyoming
USA Territories: American Samoa (USA) Guam (USA) Puerto Rico (USA) Virgin Islands (USA) Northern Mariana Islands (USA)
USA Compact Free Associations: The Federated States of Micronesia (USA) Marshall Islands (USA) Republic of Palau (USA)
Canada: Alberta British Columbia Manitoba New Brunswick Newfoundland and Labrador Northwest Territories Nova Scotia Nunavut Ontario Prince Edward Island Quebec Saskatchewan Yukon
Israel
International country outside of the USA, Israel and Canada.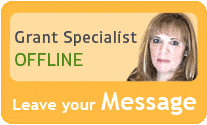 Our team of researchers and grant specialists review hundreds of funding resources daily to make sure GrantWatch.com provides members with the most up-to-date grants.
We have grants for: