Small Arts Initiative
Grants to Southwestern Pennsylvania Nonprofits to Support
Professional Arts Performances and Artist Development
Agency Type:
Foundation / Corporation

The Heinz Endowments

09/05/17 11:59 PM
Grants ranging from $1,000 to $20,000 to Pennsylvania nonprofits in eligible counties to assist in the development of small, professional arts organizations and associated artists. Before applying, first-time applicants are strongly encouraged to watch an online application webinar. Consortium applicants are strongly encouraged to contact the Funding Source to discuss eligibility and project ideas.

The goal of the Small Arts Initiative is to further the development of small, professional arts organizations and the artists with whom they work in the counties of Allegheny, Armstrong, Beaver, Butler, Fayette, Greene, Indiana, Lawrence, Washington, and Westmoreland.

All proposed projects must meet the objective of advancing a particular organization or consortium of artists' ability to carry out well-defined artistic opportunities or challenges, thus encouraging the development of local organizations, technical staff, and professional artists.

Two types of grants are available:

I. Project Support for Arts Organizations

Eligible arts organizations should demonstrate an existing organizational structure and artistic product that is proven or shows signs of promise. Minimally in place must be:
- An active, functioning board of directors
- Internal Revenue Service 501(c)(3) public charity status, in place or applied for
- An identified leader for the organization, paid or volunteer.

The organization does not need to have a regularly scheduled season in place, but should be able to demonstrate increasing artistic strength through examples of past performances or exhibitions, capacity to carry out the proposed project and articulation of a clear artistic vision.

II. Project Support for Consortia

This category of support is available because the Funding Source staff believes in the strength and opportunity afforded by collaborations and sharing of resources. A consortium must meet at least one of the following criteria:
- A partnership of, at minimum, two artists banding together for a performance, exhibition or screening around a theme;
- An artist or arts administrator collaborating with a group of advisors to present the work of multiple artists around a theme;
- An established, but unincorporated, arts organization consisting of multiple artists.

Examples of previously funded projects include:

- The annual production of a local company.
- Guest artists or technical personnel engaged to work with company members in the context of preparing for a public presentation or new work.
- Commissioning and/or presenting an ensemble or artist who will enrich the cultural landscape.
- Artistic expenses that are important to a pivotal project.

Panelists will evaluate the strengths and weaknesses of each proposal according to the following criteria:

- Demonstrates artistic quality through the work sample.
- Explains merit of project concept.
- Shows a history of successful projects, and, if the organization has applied previously, is responsive to past panel comments.
- Reflects high-quality artistic and managerial leadership by clearly communicating a plan to produce and/or present the work.
- Demonstrates a well-thought-out plan to attract audiences to the work.
- Makes a real contribution to the local cultural landscape and the growth and advancement of local artists.
- Has a clear and realistic budget.
- Has the potential to greatly increase the organization's or consortium's standing within the local, regional, national or international community.
- Demonstrates measurable project outcomes.

$500,000

The minimum amount awarded is $1,000, and the maximum amount awarded is $20,000. The median award in 2016 was around $14,000.

The foundation funds organizations classified as tax-exempt under section 501(c)(3) of the Internal Revenue Code.

The consortium sponsor must meet both of the following criteria:

- Must be a well-matched 501(c)(3) organization with a clear, mission-driven relationship to, or interest in, the project or consortium members.
- Must be persuasive in its preparedness to provide administrative and technical support to consortium members, offer artistic support when appropriate, oversee the receipt and expenditure of grant funds, and, in general, provide proof that it is exercising control of the project.

Nonprofit organizations with budgets greater than $250,000 are eligible sponsors; however, each individual consortium member's annual budget must be less than $250,000. If the consortium sponsor is not an arts organization or does not have demonstrated expertise in the artistic discipline(s) specific to the proposed project, the consortium members must have an active advisory committee in place with skill in arts administration and knowledge of the proposed art form.

The Heinz Endowments concentrates its efforts and resources in southwestern Pennsylvania. Given its primarily regional focus, the foundation is generally unable to consider applications for funding for projects outside the Commonwealth of Pennsylvania unless they have been specifically requested by the foundation.

The initiative does not fund:

- Single artist projects
- General operating support or staff positions
- General marketing activities
- Capital requests
- Benefits or fundraising events
- Programs that primarily provide benefit or opportunity to a membership organization's own constituents
- Arts education programming or programs that primarily provide training opportunities to youth
- Projects that take place prior to the initiative's grant notification dates
- Non-arts organizations that utilize arts as part of their programming
- Organizations/consortium sponsors that are not IRS 501(c)(3) public charities or have not had their IRS application reviewed and approved by the Endowments' legal counsel in advance
- Organizations outside of the following southwestern Pennsylvania counties: Allegheny, Armstrong, Beaver, Butler, Fayette, Greene, Indiana, Lawrence, Washington and Westmoreland.

The Endowments requires that the financial and programming information of your last fiscal year be submitted through the Cultural Data Project. First-time users of this Web portal are strongly encouraged to attend the monthly New User Webinar held the first Tuesday of every month.

If you are interested in attending this webinar, find the registration link in Contact Information below.

2017 Application Deadlines:
- Spring: Monday, March 20 at 11:59 PM for notification mid-June
- Fall: Tuesday, September 5 at 11:59 PM for notification in mid-December

Due to strict eligibility requirements associated with consortium projects, it is strongly advised that you contact the Endowments to discuss your project prior to submitting a proposal.

Applicants are eligible to apply for one grant per calendar year.

While matching funds are not required, demonstrated efforts to secure cash and/or in-kind support are highly valued as an indication of community support and a desire to stabilize finances with a mix of income.

If your application is submitted two weeks before the deadline, staff will review it and provide feedback. Please consider taking advantage of this opportunity, particularly if this is your first proposal to this program. New applicants who submit their proposals for review typically fare better in the panel process than those who do not. If this is not possible, please call for an in-person or phone appointment to discuss your proposal.

Before starting your grant application, please review the funding source's website listed below for updates/changes/addendums/conferences/LOIs.
Register for an online webinar here:
http://culturaldata.nonprofitsoapbox.com/upcoming-events

Calendar of Events:
http://culturaldata.nonprofitsoapbox.com/calendar

Apply for the Organizational Grant online:
https://www.grantrequest.com/SID_1492?SA=SNA&FID=35008

Register and apply for the Consortium grant:
https://www.grantrequest.com/SID_1492?SA=SNA&FID=35007

If you have any questions or problems with the online application form, please contact Cheryl Dabat at grants@heinz.org

Janet L. Sarbaugh
Vice President for Creativity and Sr. Program Director of Arts and Culture
412.281.5777
jsarbaugh@badmail.heinz.org

The Heinz Endowments
Howard Heinz Endowment
Vira I. Heinz Endowment
30 EQT Plaza
625 Liberty Avenue
Pittsburgh, PA 15222-3115

USA: Pennsylvania: Allegheny, Armstrong, Beaver, Butler, Fayette, Greene, Indiana, Lawrence, Washington and Westmoreland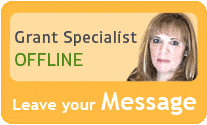 Our team of researchers and grant specialists review hundreds of funding resources daily to make sure GrantWatch.com provides members with the most up-to-date grants.
We have grants for: