Community Grant Program
Grants to Meadow Lake, Saskatchewan Nonprofits
for Sports, Cultural, and Recreational Programs

Meadow Lake Parks and Recreation Department

09/29/17
Grants to Meadow Lake, Saskatchewan nonprofit, volunteer-based organizations to provide sports, recreational, and cultural programming. Preference will be given to activities that promote participation among target population groups, such as seniors, women, indigenous people, disabled persons, economically disadvantaged, at-risk youth, and single-parent families.

The Saskatchewan Lotteries Community Grant Program is guided by the following:

(a) To provide access to sport, culture and recreation for all Saskatchewan people regardless of age, sex, ethnicity, economic status, physical or mental ability.

(b) To provide funds to community nonprofit volunteer organizations in support of sport, culture and recreation programs.

(c) To ensure that all participating groups are responsible for ensuring complete and accurate accounting.

The goal of the program is to get people involved in sport, culture and recreation activities by addressing the needs of local residents.

Some eligible expenses are, but not limited to:
(a) Expenses must be directly related to the delivery of a sport, culture or recreation program
(b) Operation cost of facilities that are directly related to a program are eligible for 25% of the total grant for each program up to a maximum of $500.00 per program
(c) Facility Rent
(d) Instructor fees and related costs
(e) Equipment "deemed necessary to carry out the program"; should the organization cease operation, purchased equipment will become the property of the M.L. Parks & Recreation Department.
(f) Program Supplies (ie. paper, clay, art/craft supplies, etc.)
(g) Promotion and advertising of program
(h) Educational upgrading in relation to program development

This funding is to assist with projects that will be taking place between October 1, 2017 and March 31, 2018.

All of the following eligibility requirements must be met:

(a) Basic Requirements
i) The applicant must be a nonprofit community organization recognized by the City of
Meadow Lake Parks & Recreation Department.
ii) Individuals are not eligible for assistance.
iii) Expenditures must be directly related to the operation of sport, culture, or recreation programs.
iv) The organization must have objectives relating to sport, culture, and recreation.
v) Projects are to be operated on a nonprofit basis.
vi) Groups receiving grants must publicly acknowledge Sask Lotteries.

(b) Other Requirements
i) An organization may be limited to only one grant during each fiscal year (April 1 - March 31).
ii) Projects should not duplicate existing services.
iii) Organizations are responsible to ensure appropriate liability and participant's insurance are in place for events sponsored/funded by the Community Grant Program.
iv) Religious organizations may be eligible, providing there is a clear distinction between the religious/educational and recreational programs.
v) Projects supported must begin after the application deadline and will not be funded retroactively.

The following expenditures are ineligible for grant funding:
(a) Construction, renovation, retrofits, and repairs to buildings/facilities. (This includes fixing doors, shingling roofs, installing flooring, moving/hauling dirt, etc.)
(b) Maintenance and operation costs of facilities that are not directly related to a program supported by this grant. (This includes cleaning staff, vacuum cleaners, telephones, service charges, property taxes, insurance, etc.)
(c) Alcoholic beverages.
(d) Food or food related costs. (This includes catering supplies, coffee pots, coffee, etc.)
(e) Membership fees in other lottery funded organizations.
(f) Prizes: cash, gifts, awards, trophies, plaques, and badges.
(g) Out of province activities and travel.
(h) Donations.
(i) Subsidization of wages for full time employees. Eligible employment expenditures are less than 35 hours per week for no more than 90 days (or 455 hours) in a grant period.
(j) Uniforms or personal items such as sweatbands and hats.

Deadlines for application submissions are Friday, March 31, 2017 and Friday, September 29, 2017.

Before starting your grant application, please review the funding source's website listed below for updates/changes/addendums/conferences/LOIs.
Parks & Recreation Department
Box 610, 120 - 1st Street East
Meadow Lake, Saskatchewan
S9X 1Y5 Phone

P: 306-236-3622
F: 306-236-4299
recmanager@meadowlake.ca

Canada: Saskatchewan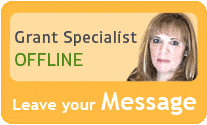 Our team of researchers and grant specialists review hundreds of funding resources daily to make sure GrantWatch.com provides members with the most up-to-date grants.
We have grants for: