Indiana Court Improvement Program (CIP) Grants
Grants to Indiana Courts to Improve the Court
System for Abused and Neglected Children

Indiana Supreme Court

08/18/17 4:00 PM EST Receipt
Grants to Indiana courts and organizations collaborating with courts for programs and projects to better meet the needs of neglected or abused children. Projects may involve basic court improvements, training and education, and data collection and analysis.

The Indiana Court Improvement Program (CIP) is accepting grant applications for programs/projects intended to improve safety, well-being and permanency outcomes for children and families involved in Children in Need of Services (CHINS) and Termination of Parental Rights (TPR) court proceedings.

CIP grants should not be considered indefinite funding for programs/projects. Applications requesting start-up and/or continuation funding are required to include a sustainability plan.

Priority consideration will be given to:
-New applicants
-Programs/projects intended to help the court handle the increase in CHINS/TPR filings.

Court Improvement Program Funding Areas:

1. Basic Court Improvements. Grant funds are available to support programs/projects that are intended to improve the court process for handling CHINS and TPR proceedings and/or provide for the safety, well-being and permanency needs of abused and neglected children in the child welfare system. Programs/projects eligible for basic court improvement funding include, but are not limited to:

-CHINS and TPR mediation, facilitation and family group decision making programs;
-CHINS family dependency drug courts;
-Court Sponsored National Adoption Month Activities;
-Other new and innovative programs/projects that will further the goals of the Court Improvement Program.

2. Data Collection and Analysis. Grant funds are available to improve CHINS/TPR proceedings using a data informed approach. Programs/projects eligible for data collection and analysis funding include, but are not limited to:

-Adopting and implementing court performance measures for CHINS and TPR cases;
-Evaluating current CHINS/TPR related programs/projects;
-Evaluating strategies to help identify reforms to improve child welfare outcomes.

3. Training and Education. Grant funds are available to support training and education programs that increase child welfare expertise within the legal community or facilitate cross-training opportunities between agencies, courts, and other key stakeholders involved in the child welfare system. Programs/projects eligible for training and education funding include, but are not limited to:

-Training programs for court personnel, attorneys and community stakeholders in child welfare matters;
-Development of CHINS and TPR related educational and training materials.

Grants will typically range from $100 to $35,000. Programs/projects larger than $35,000 may be considered.

Awards are granted for one year on an October 1st - September 30th funding cycle. Each year thereafter, programs may apply for continuation of funding on a competitive basis for up to four years. Continued funding from year to year is not guaranteed. Applicants requesting continued funding must document sustainability efforts. If a continuation grant is awarded funding will be provided on a step-down basis.

Applications that are not submitted by a court must have collaborated with and secured the support of the affected court(s) where the services are to be provided. Letters of support from the court(s) must accompany the application.

Applicants proposing multi-county programs/projects should submit a single application and designate one contact person.

Eligible Applicants:

-New applicants
-Current grantees applying for start-up funds for a new program/project that has not been previously funded by CIP
-Current grantees applying for ongoing program support, if funding has been received for three years or less

Additional information on eligibility: Current grantees are ineligible to apply for continuation of funding if funding has been received for the same program/project four years or more.

Funding Restrictions:

The costs of organized fundraising, including financial campaigns, endowment drives, solicitation of gifts and bequests, and similar expenses incurred solely to raise capital, or obtain contributions, are considered unallowable costs under this grant opportunity.

CIP funds awarded may not constitute more than 75% of the total project cost. Therefore, matching contributions of 25% (cash or in-kind) of the total program/project budget is required and must be derived from non-federal resources.

Step-down funding follows these guidelines: an eligible program/project may apply for 75% of the total program/project for the first two years. The local match requirement is 25%. For the third year, the program/project can only request 50% of the total program/project costs and must provide 50% match. For the fourth year of funding, the program/project can only request 25% of the program/project cost and must provide 75% match.

The CIP reserves the right to reduce the grant award or terminate the grant at any time if it becomes apparent that the grant funds are not being used or will not be expended by the end of the grant term. The final cash request must be received by October 15, 2018.

Applications must be received by 4:00 PM EST on August 18, 2017.

Grantees must limit the amount and timing of cash requests to the minimum amount necessary to meet actual and immediate program needs and requirements. Cash cannot be requested and then held for future expenditures.

Before starting your grant application, please review the funding source's website listed below for updates/changes/addendums/conferences/LOIs.
Angela Reid-Brown
317-233-3367
angela.reid-brown@courts.in.gov

Matthew Hagenbush, Court Improvement Program Staff Attorney
317.232-1313
matthew.hagenbush@courts.in.gov

Indiana Office of Court Services
30 S. Meridian Street, Ste. 900
Indianapolis, IN 46204

USA: Indiana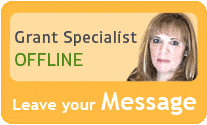 Our team of researchers and grant specialists review hundreds of funding resources daily to make sure GrantWatch.com provides members with the most up-to-date grants.
We have grants for: