North American Partnership for Environmental Community Action (NAPECA) Grant
Grants to USA, Canada, and Mexico Nonprofits and
NGOs to Promote Environmental Stewardship
Agency Type:
Foundation / Corporation

Commission for Environmental Cooperation (CEC)

09/22/17 5:00 PM EDT
Grants of up to $53,000 to USA, Canada, and Mexico nonprofits, community-based associations, nongovernmental organizations, academic institutions, environmental groups, tribal nations, and indigenous communities for community-based projects aimed at addressing environmental challenges and promoting environmental stewardship across North America.

Funding is intended to support projects that:

1. Focus on "Innovation and Partnerships for Green Growth" to advance environmentally responsible economic development while decreasing pressure on natural resources and promoting more sustainable patterns of production and consumption;

2. Include a sound implementation plan that identifies actors, actions, beneficiaries, goals, measurable objectives and results;

3. Achieve measurable positive results for the environment at the community level within the
timeframe of NAPECA support;

4. Can be replicated in other regions or communities;

5. Create formal or informal partnerships or linkages at the state, local or indigenous community level
within the North American region;

6. Leverage or demonstrate opportunity to leverage other resources to achieve greater impact, replicability and sustainability of the project and its results; and

7. Are presented on time and through the established process.

Project types can include, but are not limited to, building capacity, pilot projects, transfer of innovative technologies, conducting outreach or education, sharing best practices, training environmental leaders, engaging youth on environmental activities, reducing risks to the environment, and many other types of non-regulatory efforts.

$480,000

Selected projects will be funded up to a total amount of $53,000.

Selected projects will be funded for a maximum period of 12 months. Projects must begin by November 30, 2017.

The NAPECA program seeks to support efforts at the grassroots level. The objective is to empower and build the capacity of local people and organizations to improve their health and environmental quality.

Eligible applicants include nonprofit and nongovernmental organizations (NGOs), environmental groups, community-based associations, academic institutions, tribal nations, and indigenous peoples and communities. Grantees must be located in Canada, Mexico, or the United States.

NAPECA does not support businesses, private individuals, municipal, provincial/state, territorial and federal governments. However, proposals from qualified organizations partnering with the private sector or local government are eligible. Additionally, NAPECA will not support potential applicants who are currently receiving or applying for funding from Environment Canada for their proposed projects.

The CEC cannot accept applications from an applicant who is or whose immediate family member(s) is/are:

- An official of a NAAEC Party (i.e., the Government of Canada, the Government of the United States of America, or the Government of the United Mexican States), or who served in that position within the past year;
- An official of the CEC Secretariat or who served in that position within the past year;
- A present or past member (within the past year) of the CEC Joint Public Advisory Committee (JPAC); or
-A present or past member (within the past year) of the domestic advisory committees.

The following projects and activities are not eligible for funding:

- Activities for which the local, state/provincial or federal government is responsible (e.g., construction of roads, bridges, sewage treatment plants);
- Purchase of motor vehicles, property, land;
- Renovations;
- Pursuing legal action;
- Projects dedicated exclusively to planning;
- Projects meant only to beautify an area;
- Lobbying or advocacy;
- Annual or regular organizational events/campaigns;
- Expenses to attend general conferences; and
- Projects implemented outside the territory of the three NAAEC member countries.

Click here for more information:

http://www.cec.org/our-work/napeca
http://www.cec.org/news-and-outreach/press-releases/submit-your-application-online-today-napeca-grants

The criteria, along with information regarding the application process, are described in the 2017 Call for Proposals (attached below).

A maximum of one application per organization per country will be accepted.

Key Dates for 2017–2018 Grants:

- Proposals due: September 22, 2017 (5:00 p.m. EDT)
- Selection of successful grant applicants: October 2017
- Official grants announcement: November 13, 2017
- Projects begin: November 30, 2017

Before starting your grant application, please review the funding source's website listed below for updates/changes/addendums/conferences/LOIs.
Click here to apply online: https://www.grantinterface.com/Home/Logon?urlkey=cec

For any inquires, contact Karen Schmidt, NAPECA Coordinator, at kschmidt@cec.org.

USA: Alabama; Alaska; Arizona; Arkansas; California; Colorado; Connecticut; Delaware; Florida; Georgia; Hawaii; Idaho; Illinois; Indiana; Iowa; Kansas; Kentucky; Louisiana; Maine; Maryland; Massachusetts; Michigan; Minnesota; Mississippi; Missouri; Montana; Nebraska; Nevada; New Hampshire; New Jersey; New Mexico; New York City; New York; North Carolina; North Dakota; Ohio; Oklahoma; Oregon; Pennsylvania; Rhode Island; South Carolina; South Dakota; Tennessee; Texas; Utah; Vermont; Virginia; Washington, DC; Washington; West Virginia; Wisconsin; Wyoming
Canada: Alberta British Columbia Manitoba New Brunswick Newfoundland and Labrador Northwest Territories Nova Scotia Nunavut Ontario Prince Edward Island Quebec Saskatchewan Yukon
International country outside of the USA, Israel and Canada.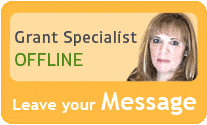 Our team of researchers and grant specialists review hundreds of funding resources daily to make sure GrantWatch.com provides members with the most up-to-date grants.
We have grants for: