Idea to Innovation (I2I) Grant
Grants to Canada IHE Faculty for Technology Research
and Development with Commercial Application Potential

Natural Sciences and Engineering Research Council of Canada (NSERC)

10/02/17 8:00 PM ET
Grants to Canada IHE faculty members for original research and development related to technology development that has commercial potential. Proposals will be accepted for all stages of project development, from marketing assessment through partnership with a Canadian company.

The objective of the Idea to Innovation (I2I) Grants is to accelerate the pre-competitive development of promising technology originating from the university and college sector and promote its transfer to a new or established Canadian company. The I2I Grants provide funding to college and university faculty members to support research and development projects with recognized technology transfer potential. This is achieved through defined phases by providing crucial assistance in the early stages of technology validation and market connection.

Four distinct funding options are proposed, which are characterized by the maturity of the technology or the involvement of an early-stage investment entity or an industrial partner.

In the Market Assessment, NSERC will share costs of an independent and professional market study with the institutions (including the industry liaison office [ILO]).

In Phase I, the direct costs of research will be entirely supported by NSERC; in Phase II, they will be shared with a private partner. The technology development may begin with a Phase I project (Reduction-to-Practice Stage), followed by a Phase II project (Technology Enhancement) or, if the development is at a later stage, it can start directly with a Phase II project. In any case, the combination of Phase I and Phase II will be limited to a maximum of three years' funding for any given project.

Eligible research and development activities include (but are not limited to):
-Refining and implementing designs;
-Verifying application;
-Conducting field studies;
-Preparing demonstrations;
-Building prototypes; and
-Performing beta trials.

For all phases except the Market Assessment, the projects must describe the strategy to protect the commercial = value of the technology and relate it to the commercialization strategy. Filing of patents, trademark, trade secrets and copyrights are tools that can be used to protect the commercial value of the technology; if you are using them, you need to explain how they will help you bring the technology to market. There are many situations in which patent protection is not the ideal course of action; in those cases, a greater focus should be placed on the go-to-market strategy. Note that the patent landscape and Freedom to Operate related to the technology should be discussed even if you don't plan on filing a patent.

All proposals must include a technology transfer plan, appropriate to the maturity of the technology, that describes how the work will proceed through the next stages in the validation process up to eventual market entry. The ILO or its equivalent assists the applicant(s) in evaluating and protecting the new technology, service or process; developing proposals; preparing a technology transfer approach; making business contacts; and negotiating licensing or other such arrangements with potential partners. A portion of the award may be used to co-support some of the activities undertaken by the ILO or its equivalent.

Eligible technology transfer activities include (but are not limited to):

- Consulting fees to develop the strategy to protect the technology's commercial value;
- Market investigations;
- Consulting fees for business plan, market survey, etc.;
- Business mentoring by experienced entrepreneurs;
- Sharing of patenting expenses; and
- Expenses associated with creating a partnership (such as travel, etc.).

In addition to the costs of the research and development activities (refining and implementing designs; verifying application; conducting field studies; demonstrating reduction-to-practice; building engineering prototypes, etc.), an I2I grant can be used to jointly support the costs of technology transfer activities with the institution. These activities include market studies, consulting fees (for business plan development or market surveys), patenting expenses, and expenses associated with creating a partnership (travel). Half the cost of these activities may be supported by NSERC, up to a maximum of 10 percent of the total award.

-Market Assessment: Up to $15,000.
-Phase I: Up to $125,000.
-Phase Ib: Up to $60,000.
-Phase IIa: Up to $125,000.
-Phase IIb: Up to $350,000.

-Market Assessment: up to one year.
-Phase I: up to one year.
-Phase Ib: up to 6 months.
-Phase IIa: from 6 to 18 months.
-Phase IIb: up to two years.

College faculty who hold, or have a firm offer of, a faculty appointment at an eligible Canadian college for a permanent position, or a term or a contract position of no less than three years are eligible to submit an application to the I2I program.

Applications are submitted by a college or university researcher (or research group) and, for Phase II projects, in association with an eligible partner. In the latter case, the institution and early-stage investment partner or company should have in place, prior to application, a licensing (or similar) agreement relating to the right to exploit the invention or discovery. All new proposals are expected to be developed in close collaboration with the institution's ILO or its equivalent. The ILO or its equivalent involved in the application must be identified at the beginning of the technology transfer section of the proposal.

For more information, consult:

- Eligibility Criteria for Faculty: http://www.nserc-crsng.gc.ca/NSERC-CRSNG/Eligibility-Admissibilite/faculty-corpsprof_eng.asp

- Institutional Eligibility Requirements for the Administration of Grants and Awards: http://www.science.gc.ca/default.asp?lang=En&n=3D5FA603-1

- List of Eligible Institutions: http://www.nserc-crsng.gc.ca/NSERC-CRSNG/Eligibility-Admissibilite/ListEligibleInstitutions-ListEtablissementsAdmissible_eng.asp

NSERC funds may not be used for any part of the salary, or consulting fee, to the grantee or to other persons whose status would make them eligible to apply for NSERC grants as full or co-applicants or to support release from teaching (replacement personnel) for the grantee. NSERC recognizes that college faculty have heavy teaching loads; however, as many colleges now have research as part of their mandate from the province where they are located, it is therefore not appropriate that NSERC cover any part of the faculty salaries.

Since I2I projects are focused on the rapid realization of well-defined objectives, it is expected that all budget items are for costs directly related to achieving these objectives. Therefore, any request for expenses, such as publications, attendance and/or travel to conferences are not expected in the budget. If some activities are deemed necessary, they must be justified according to the objectives.

The institution must justify the technology transfer activities expenses described above and commit itself to bear at least half of their cost. NSERC may provide support up to a maximum of 10 percent of the total requested amount (i.e., the NSERC contribution will be no more than $12,500 for a $125,000 requested budget). Staff activities are not considered an eligible expense and cannot be used to leverage NSERC funds. Technology transfer expenses related to the proposed technology and incurred previously will not be considered in the cost-sharing of proposed activities.

Staff is willing to review draft proposals submitted sufficiently in advance of the application deadline.

Application Deadlines
January 9, 2017
April 3, 2017
July 4, 2017
October 2, 2017

Forms and instructions: http://www.nserc-crsng.gc.ca/OnlineServices-ServicesEnLigne/Forms-Formulaires_eng.asp

FAQs: http://www.nserc-crsng.gc.ca/NSERC-CRSNG/Eligibility-Admissibilite/I2Ieligibility-INNOVadmissibilite_eng.asp

Application instructions: http://www.nserc-crsng.gc.ca/OnlineServices-ServicesEnLigne/instructions/101/i2i_eng.asp

Before starting your grant application, please review the funding source's website listed below for updates/changes/addendums/conferences/LOIs.
Apply online: https://ebiz.nserc.ca/nserc_web/nserc_login_e.htm

Tel.: 613-947-9485
i2i@nserc-crsng.gc.ca

Contact list: http://www.nserc-crsng.gc.ca/ContactUs-ContactezNous/ContactDirectory-RepertoiredeContact_eng.asp#Professors-Professeurs

Send your correspondence to:

NSERC
350 Albert Street
Ottawa, Ontario
K1A 1H5
Canada

Canada: Alberta British Columbia Manitoba New Brunswick Newfoundland and Labrador Northwest Territories Nova Scotia Nunavut Ontario Prince Edward Island Quebec Saskatchewan Yukon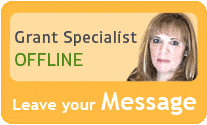 Our team of researchers and grant specialists review hundreds of funding resources daily to make sure GrantWatch.com provides members with the most up-to-date grants.
We have grants for: