Capital Grants
Grants to Minnesota Arts Nonprofits in the Metro
Area for Equipment and Capital Improvements
Agency Type:
Foundation / Corporation

Metropolitan Regional Arts Council (MRAC)

08/10/17

09/11/17 4:30 PM
Grants of up to $10,000 to Minnesota arts nonprofits in Anoka, Carver, Dakota, Hennepin, Ramsey, Scott and Washington Counties to purchase equipment and related supplies and services, and to make capital improvements. Applicants are strongly encouraged to attend a grant workshop which will take place August 8, 9, and 10. Funding is intended to strengthen the management and administration of nonprofit arts groups within the seven-county metro area.

Capital grants project examples include, but are not limited to:
- Purchase of equipment (musical instruments, lighting board, video or sound equipment, etc.)
- Purchase of computer hardware and software
- Facility improvements to increase accessibility
- Facility improvements to performance or office space

The Capital program provides grants of up to $10,000.

Projects may not start earlier than November 29, 2017.

Applicant groups must be:
- Nonprofit arts organizations located in the seven-county metro area with annual operating expenses of less than $400,000, incorporated as a nonprofit in the state of Minnesota* by the time of application, with at least a two-year history of programs or services in the seven-county metro area.
*If you are incorporated within the state as a nonprofit but are not a federally tax-exempt 501(c)(3), you must apply using a federally tax-exempt 501(c)(3) nonprofit organization based in Minnesota as a fiscal sponsor with the sponsorship agreement formalized on or prior to the deadline.

Applicant groups cannot be:
- Organizations registered with the MN Secretary of State as a profit-making Minnesota business (e.g. Business Corporation, Limited Liability Partnerships, MN Public Benefit Corporations, etc.). Single member LLCs and sole proprietorships may apply using a fiscal sponsor.
- Individual artists.
- Public, private, alternative, charter, or home schools (this includes school support organizations such as PTAs, PTOs, school foundations, etc.).
- Community education units may not apply for management related grants for their arts programs. However, a community education unit may serve as a fiscal sponsor.

This program does NOT fund:
- Projects that have received or are seeking support from any other MRAC grant program.
- Projects that begin before the earliest project start date.

Project Start Date: MRAC does not fund projects that are already under way. MRAC defines a project's start date as the point at which the intended community is engaged, any items in the project budget have been expended, or financial and other commitments are made that set the project in motion (e.g. contracts are signed, items are purchased, construction is underway). Because MRAC is a distributor of both a legislative appropriation and money from the Arts and Cultural Heritage Fund, and requires that all printed materials acknowledge the legislature as a funding source, grantees must wait until award notification before printing and/or disseminating publicity materials. Please contact MRAC if you are unclear about whether MRAC would consider that your project has started.

- Production or presentation of arts events.
- Purchase of land or buildings, endowments, debt reduction, or cash reserves.
- Requests for continuation of projects previously funded by this program, without significant justification of new need.
- Costs for fundraising events. This includes activities designed to raise funds for your own organization and on behalf of another person, organization, or cause.
- Activities that engage in political lobbying, serve the religious socialization of participants, or discriminate against persons or groups.

Application workshops are held about a month prior to the deadline. Participants learn about the grant program, application process, and how to write an effective MRAC grant application. This is a great opportunity to get your questions answered on your project ideas.

Upcoming grant workshops:

Tuesday, August 8, 2017
3:00 pm to 5:00 pm

Wednesday, August 9, 2017
6:00 pm to 8:00 pm

Thursday, August 10, 2017
10:00 am to 12:00 pm

The application will be activated six weeks before each deadline.

MRAC Program Directors welcome your questions about eligibility, grant programs, and also offer draft support for grant applications. First time applicants are especially encouraged to contact the appropriate Program Director prior to starting an application, after first reviewing eligibility and program guidelines.

MRAC grant applications must be completed and submitted using the MRAC Grant Interface. Submissions in any other format, including email, will not be accepted.

MRAC Fiscal Year: July 1, 2017- June 30, 2018

Application Deadline: 4:30 p.m., September 11, 2017

Panel Review: Week of November 13, 2017

Award Notification: November 29, 2017

Earliest Project Start Date: November 29, 2017

Before starting your grant application, please review the funding source's website listed below for updates/changes/addendums/conferences/LOIs.
Register for August 8, 2017 workshop: https://events.r20.constantcontact.com/register/eventReg?oeidk=a07eebsy5mr2f7e368a&oseq=&c=&ch

Register for August 9, 2017 workshop: http://events.constantcontact.com/register/event?llr=kruhxmcab&oeidk=a07eebszhaq116c2da5

Register for August 10, 2017 workshop: http://events.constantcontact.com/register/event?llr=kruhxmcab&oeidk=a07eebszht4a3c7bb6f

Apply online: https://www.grantinterface.com/Common/LogOn.aspx?eqs=y0IvNTomAgX3GTuFTjcsXyWUCnFKXAtk0

Bethany Whitehead
651-523-6388
bethany@mrac.org

Metropolitan Regional Arts Council
2324 University Avenue West, Suite 114
St. Paul, MN 55114

USA: Minnesota: Anoka, Carver, Dakota, Hennepin, Ramsey, Scott and Washington Counties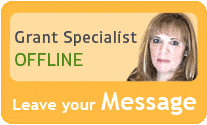 Our team of researchers and grant specialists review hundreds of funding resources daily to make sure GrantWatch.com provides members with the most up-to-date grants.
We have grants for: