2017/18 Jerome Foundation Fellowships for Emerging Artists
Fellowships to Minnesota Early-Career Artists
for Advancement in the Visual Arts Discipline
Agency Type:
Foundation / Corporation

Minneapolis College of Art and Design (MCAD) - Jerome Foundation

08/10/17

09/15/17 12:00 PM (Noon) CT
Fellowships providing $12,000 to Minnesota early-career artists to advance within the discipline of visual arts. Funding may be used for costs related to art production, the purchase of materials, as well as supplemental travel or living costs. Eligible artists may work in a variety of visual media, including both new and traditional media.

The program is aimed at visual artists who can present their work in a gallery context, and eligible applicants must be in the early stages of their careers and have not yet attained professional acknowledgment commensurate with the quality of their work. MCAD and the Jerome Foundation welcome applications from artists representing diverse cultural perspectives.

Applicants are evaluated and selected according to these criteria: artistic excellence; evidence of serious commitment to their practice; and the impact the fellowship will have on the artist. The panel will also be asked to consider the breadth of artistic practice among Minnesota artists, which can include a wide range of aesthetics and traditions that might be influenced by ethnicity, gender, and/or geography.

The jury competitively awards five grants.

Grants of $12,000 each will be awarded to to emerging Minnesota artists.

During the fellowship year, each artist receives three studio visits from professional critics, access to technical assistance, a culminating exhibition at the MCAD Gallery, a catalog with a critical essay on each artist's work, and the opportunity to partake in a public panel discussion.

The fellowship year is twelve months.

Eligibility requirements:

-Artists who have an ongoing commitment to working in the arts, rather than engaging in art as a hobby, pastime or occasional pursuit; and who have already completed their training, if they have decided to pursue formal training at all;

-Artists who at the time of application have generated, completed and publicly presented/exhibited/published work in the discipline in which support is requested;

-Artists whose primary goal is to generate new works, as opposed to remounting or re-interpreting existing works;

-Artists who expand the genre, form or social boundaries/audience for the discipline in which they work;

-Artists who are in the early stages of their creative development;

-Artists who have a focused direction and goals, even while still developing their artistic "voice";

-Artists who have yet to be substantially celebrated within their field, the media, funding circles or the public at large;

-Artists who are legal residents of the state of Minnesota and have been residents for a least a year prior to the submission of an application. (Determined by voting and/or payment of taxes in the state. Applicant must also have a street mailing address within Minnesota to be eligible to apply.)

-Artists work must fall within current visual art practice. Artists considered for this Fellowship may work in a variety of visual art media, including both traditional and new media. The Fellowship is not intended for commercial artists, musicians, theatre artists, or others whose work is generally not presented in a visual art context.

-Artists must reside in the state until the end of the 12-month Fellowship period.

-Artists must be able to provide evidence that they are an early career artist. Your resume will demonstrate limited, but promising, exhibition exposure and no more than a few grants or fellowships in direct support of your work.

-Artists living outside the Twin Cities metropolitan area who receive a MCAD/Jerome Foundation Fellowship must be willing to travel to the Twin Cities for Fellowship events, meetings with visiting critics and other group meetings. Mileage and lodging for trips will be reimbursed.

-Artists must be willing to meet with visiting critics during the Fellowship period and accommodate their schedules to the critics' visits. This may include arranging for and transporting your artwork to a location in the Twin Cities for studio visits.

-Artists must be willing to participate in a Fellowship exhibition and related activities.

-Artists are eligible to receive this Fellowship once every three years; however, if you are a prior recipient that fact will be taken into consideration when your application is reviewed.

-Artists who have been awarded a McKnight Visual Artist Fellowship or McKnight Photography Fellowship (for mid-career artists) are not eligible for the Jerome Emerging Artist Fellowship.

Jerome Foundation Does Not Support:

-Students who are or will be at the time of application and during the grant period enrolled in degree-granting programs (including K-12, college, graduate or post graduate studies);

-Artists who are engaged in the arts as a hobby or avocational pastime;

-Artists who interpret, perform, edit or design the work of others (e.g. singers, dancers, actors, musicians, editors, journalists, designers in sets/lights/costumes/sound, editors, arrangers) but who do not also have a significant history of generating new work in accordance with guidelines;

-Managers, administrators, builders or technicians who do not also have a significant history of generating new work in accordance with guidelines;

-Artists who do not seek to expand the aesthetic or social boundaries/audience of the form or genre in which they work;

-Artists who have yet to clearly define their artistic ambitions and are still in an exploratory period still searching for a focus.

-Artists who do not currently live in the state of Minnesota and who did not consider MN their legal residence for the year leading up to the application.

Applying as a Collaborative Team:

While the Jerome Foundation Fellowship is traditionally awarded to single artists, we recognize that there are many contemporary artists who work as collaborative teams. If you are applying as a collaborative, make sure each artist involved meets the eligibility requirements. The images you submit should be of work created by the collaborative, not by the artists individually. However, the résumé submitted should be one file including both the collaboration's exhibition history, as well as each artist's. Please do not use your names, rather, distinguish between the three résumés by using the titles, "Artists A and B," "Artist A," and "Artist B." In your statement, you should address why collaboration is integral to your work. Since the Fellowship is intended to further the existing practice of emerging artists, it should be clear that your collaboration is already an established part of your work.

Applicants are welcome to attend an MCAD/Jerome Information Session with Program Director Kerry Morgan. Also, a video of an information session will be available after August 17.

Thursday, August 10, 6:30 PM
Minneapolis College of Art and Design
2501 Stevens Avenue, Minneapolis
Auditorium 150

Monday, August 14, 6:30 PM
Jerome Foundation
400 Sibley Street, St. Paul
Suite 125

Wednesday, August 16, 6:30 PM
Intermedia Arts
2822 Lyndale Avenue S, Minneapolis

Applicants are also welcome to schedule one-on-one meetings (in person or over the phone) with the program director or fellowship coordinator before submitting their applications online. To schedule a meeting please contact Kerry Morgan (see contact details below).

The deadline for applying is Friday, September 15, 2017 at 12:00 PM (noon) CT

Process:

First Round: The jurors review all submissions in the form of digital images viewed on their personal computer monitors. They are asked to score each applicant 1 to 5. Their decisions are tabulated and the top 30-40 applicants with the highest numerical score move on to the next semifinal round.

Second Round: The jurors are asked review for a second time the applications of the semifinalists and provide some written comments. Then a conference call is held where the panelists discuss these top 30-40 applicants. Those 10-12 applicants receiving the greatest interest will be contacted to schedule studio visits.

Email notification will be sent to all applicants on Friday, October 27. One email will be sent to applicants who did not make it to the second round. A separate email will be sent to applicants who were semifinalists, letting them know that applicants making it to the second and final rounds can contact the Program Office to set up a time to discuss the jurors' comments. These phone conversations will happen after the announcement of the five Fellows (i.e., after Monday, November 27, 2017.)

Studio Visits for Finalists: In this final phase, the Program Office notifies the 10-12 artists identified for final review no later than Friday, October 27. Appointments are made for brief, 20-minute studio visits with the jury. The dates for the studio visits will be November 11 and 12.

The Program Director will help any finalists whose studio is outside the Twin Cities locate a space to present their work to the jury.

Notification: Upon completion of the studio visits, the Program Director will call the five Fellows and email the other finalists of the results. The Program Office will notify all applicants about the juror's final decision via email no later than Monday, November 27. Please do not call for results.

Application Instructions and Resources:
https://fellowship.mcad.edu/jerome/index.php

Application and Sample Requirements:
https://fellowship.mcad.edu/jerome/index.php?pageID=449

Eligibility:
https://fellowship.mcad.edu/jerome/index.php?pageID=447

Before starting your grant application, please review the funding source's website listed below for updates/changes/addendums/conferences/LOIs.
Create an account to apply online:
https://fellowship.mcad.edu/jerome/index.php?pageID=439

Kerry Morgan, Program Director
612.874.3667
gallery@mcad.edu

Melanie Pankau, Fellowship Coordinator
612.874.3803
gallery@mcad.edu

USA: Minnesota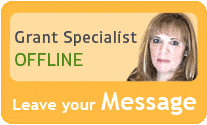 Our team of researchers and grant specialists review hundreds of funding resources daily to make sure GrantWatch.com provides members with the most up-to-date grants.
We have grants for: