Arts Partners Grant
Grants to West Virginia Established Arts
Nonprofits for General Operating Support

West Virginia Division of Culture and History (WVDCH) - West Virginia Commission on the Arts (WVCA)

10/01/17

03/01/18 Postmarked
Grants starting at $10,000 to West Virginia established arts nonprofits to support general organizational operations. LOIs are due by October 1. This program offers general support to stable, long-standing organizations to further their work or general purpose, rather than for a specific project or purpose. Funding will be determined according to the organization's budget size.

The criteria upon which applications to this category are reviewed include artistic excellence, effective management, advocacy, community impact, year-round programming and accessibility to audiences and artists.

Funding levels range from $10,000 to $100,000.

Arts Partners funding is tiered by organization operating revenues; these levels represent eligible funds, not a guaranteed award. For each tier a percent of the last completed fiscal year operating revenues is available for award. Awards are made within these tiers based on the strength of an applicant's application and a percentage of the overall granting budget of the WVCA.

Tier One
-Budget Size: $4 million and above
-Percent of Budget Awarded: Up to 1-2%

Tier Two:
-Budget Size: $3 – $3,999,999 million
-Percent of Budget Awarded: Up to 2-3%

Tier Three:
-Budget Size: $2 - $2,999,999 million
-Percent of Budget Awarded: Up to 3-4%

Tier Four:
-Budget Size: $1 – $1,999,999 million
-Percent of Budget Awarded: Up to 4-6%

Tier Five:
-Budget Size: $750,000 – $999,999
-Percent of Budget Awarded: Up to 6-8%

Tier Six:
-Budget Size $500,000 - $749,999
-Percent of Budget Awarded: Up to 8-10%

Tier Seven:
-Budget Size: $250,000 – $499,999
-Percent of Budget Awarded: Up to 10-12%

Tier Eight:
-Budget Size: $100,000 – $249,999
-Percent of Budget Awarded: Up to 12-15%

Funds must be spent within the July 1 - June 30 grant year.

Eligible Applicants: 501(c)(3) arts organizations, incorporated; who have provided programming in the state of WV for at least five years prior to application AND meet the eligibility requirements and performance expectations.

Eligibility Requirements:
-Mission statement that includes the arts and service to a broad and diverse audience
-Offer year-round programming, of which at least 75% is arts programming
-Have an approved long-range plan of at least 3-5 years, including budgetary planning that is updated annually
-Have a board of directors empowered to formulate policies and be responsible for the governance and administration of the organization, its programs and finances
-Be a previous recipient of at least three successful consecutive years of WVCA programmatic funding
-Have a minimum budget size of $100,000
-Be an IRS 501(c)(3) arts organization, incorporated and programming in West Virginia for at least five years prior to application
-Organizations with budgets of more than $250,000 must have qualified full-time staff; Organizations with less than $250,000 must have qualified part-time or full-time staff
-Organizations with budgets of more than $750,000 must present a financial audit of the most recently completed fiscal year; Organizations with budgets of $750,000 or less must present a financial review of the most recently completed fiscal year NOTE: When reporting financial activity clear divisions must be made between operating and capital aspects of your organization. Organizations with endowments or permanently restricted funds from which the earned income is used to support operating expenses, must describe such funds in the budget narrative and documents. Advice from legal and financial advisors is recommended.
-Applicant must submit proof of up-to-date 990s. WVCA review will include a Guidestar review of all applicants' compliance
-Must include financial statements to illustrate the fiduciary responsibility of arts organizations and their governing boards. Organizations should consult with the Director of Arts and/or the Community Arts Coordinator to discuss the appropriate method of reporting
-Must be in good standing with the WVDCH, having satisfied all administrative requirements of other grants awarded to it by the WVCA, including final reports.

Performance expectations:
-Clearly articulated artistic mission statement with service to a broad-based, diverse audience
-Ability to demonstrate collaborations
-Ability to demonstrate value and community impact of the arts presented
-Advocacy for the arts
-Compliance with Section 504 of the Rehabilitation Act of 1973 and the Americans with Disabilities Act (ADA).
-Use of West Virginia artists

Not Eligible:
-Divisions or departments of larger institutions
-National Service Organizations or Consortiums
-Organizations who receive more than 25% of their operating budgets through funds or in-kind services from other state agencies.
-Organizations whose focus is education and which award academic credits
-Organizations whose main purpose is not the arts
-Other state agencies or divisions of those state agencies

This grant requires a match. Arts Partners are awarded up to 1% - 15% of their operating revenues under this program. The match is achieved through the organization's operating budget.

New applicants to the Arts Partners category must submit a letter of intent. Upon invitation, eligible applicants will receive and complete a Pre-Application packet. Upon receipt of the Pre-Application, the Program Coordinator will schedule an interview meeting for selected members of the board of directors and staff leadership of the new applicant organization with arts staff and a member of the WVCA. If accepted into Arts Partners category, applicants will complete the Arts Partners application.

Timeline:
-October 1: Letter of intent to apply for all new applicants. Arts staff will respond to letter of intent by October 15th with the Pre-Application packet.
-November 1: Deadline for submission of Arts Partners Pre-Application Packet
-November-December: Interview meetings held
-January 15: Announcement of applicants accepted into Arts Partners
-March 1: Application deadline for the Arts Partners Grant (Postmark Deadline)
-April-May: Panel review of Arts Partners Grants
-July 1: Notification of Award
-July 1 - June 30 : Grant year in which grant funds must be spent.
-Final Report: Due 30 days after end of fiscal year.

Before starting your grant application, please review the funding source's website listed below for updates/changes/addendums/conferences/LOIs.
Debbie R. Haught, Community Arts Coordinator
304-558-0240, ext. 714
Debbie.R.Haught@wv.gov or

The Culture Center
1900 Kanawha Boulevard, East
Charleston, WV 25305-0300

USA: West Virginia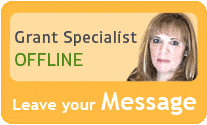 Our team of researchers and grant specialists review hundreds of funding resources daily to make sure GrantWatch.com provides members with the most up-to-date grants.
We have grants for: